This thought has always convinced me till core "Invention makes you win, but it comes at some cost" and probably, its time Microsoft should pay attention to these words. Google's Android is leading the world, the U.S. and Samsung has played a vital role in it. However, it's Apple who is enjoying the highest percentage of profit despite of  'strategic but smaller' market reach. So, what is there for Microsoft to hold and cherish the incubation of recently launched Windows 8 OS in mobile arena?
According to Charle's Sizemore–an analyst of Sizemore Capital–it's Microsoft which could be the dark horse, bound to destroy Android and squeeze Apple in long run. In a contribution to NASDAQ Charle said, "Microsoft will muscle-out Apple as the leader in Smartphone and Tablets. This could be due to non-existence of durable long-term advantages which Apple could offer to loyal customers."
I will stand by Charles to a certain extent, as I do believe that Apple is trying to do so many things by its own, unlike Microsoft who is nurturing and leveraging upon various 'strategic alliances' to win the battle.
But the damages are not going to take shape for Apple alone; it's Google who should be equally worrisome with the developed scenarios. By offering most of the services Free, Google is just discounting the efforts to make more superior products, and consequently, security and malware concerns are overshadowing customers' confidence. Search titan is reportedly activating more than million Android devices each day, but lagging in engagement and usage.
Can Microsoft Take Advantage
With Windows 8 explosive adoption, Microsoft is riding high with the success. In just one month of the launch, the company has reported 40 million licenses' sales–the fastest adoption of any OS in the history so far. However, a quick drill-down of these figures reveal that majority of the share came from PC users not by mobile users.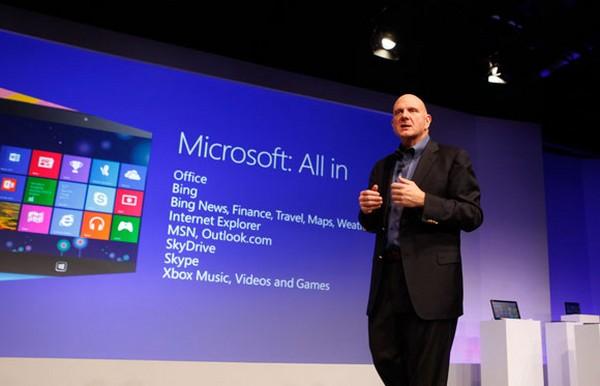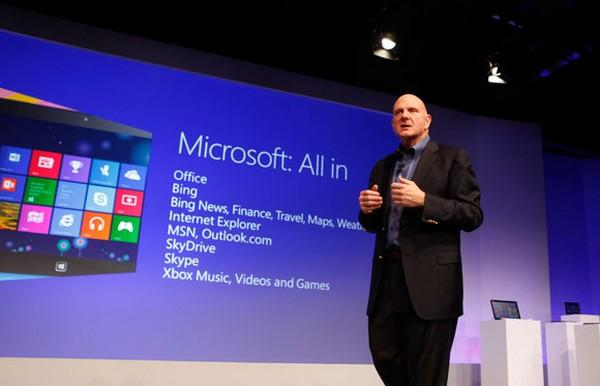 To win over Apple and Google, this could be the only chance Microsoft will have to take by mixing the two worlds (Tablet and desktop) intelligently. Google is dominating with incomparable margin in Search space-–82%  desktop search share by June 2012–-with absolutely no competition. However, the growth in mobile space was largely influenced by the absence of any other robust OS, and Apple's confined strategy of hardware + software.
For Apple, Q1 2013 could be the most competitive phase due to constant declining market share Q-O-Q (from 64.50% in Q2, dived down to 56.70% in Q3 2012) and Microsoft would be at its best after the recovery from all 'initial launch' hick-ups. At the same time, the U.S.–the most loyal market till date is approaching the saturation level for Apple and the world's second best brand is bound to explore the alternative favoring market shortly to keep its dominance intact.
With the emergence of Windows 8 OS, Microsoft has placed an alternative for most of the hardware vendors who are the main drivers behind Android explosive reach. In fact, the hand-shake with Microsoft could also relax most of the mobile devices makers. Due to upper hand, Microsoft is having in patent dispute with Google, mobile devices makers are unwillingly sharing a significant portion of their profit coming from each Android handset sale.
Microsoft Must Provide a Comfort Cushion
But, despite of all such fast and furious development, the road is not a cake-walk for tech giant. Comparatively, less number of Apps and high-price strategy could prove fatal and Microsoft must look into these aspects seriously and immediately. Though, the farther one is largely influenced by developers' community and Microsoft is burning a big chunk of its cash reserve over enticing developers, the latter aspect need to be discussed and revamped inside Microsoft itself.
While Surface Pro edition Tablet is almost 30% over-priced than iPad and also disappoints in many areas like, battery performance, the RT edition–which makes users to lose 16 B of paid storage and restrict them in App installation.
In Smartphone segment, Microsoft could easily play down Google's Android by ending the woes of patent dispute for most of the Smartphone makers which could result in a favor. Anyhow, Microsoft long-stand marriage with Nokia is capable of turning the table towards Microsoft as no one can doubt about Nokia's capability to deliver world –class hardware.
Interestingly, market projections are also in the favor of Microsoft, as IDC has placed Windows Mobile market share above the Apple's iOS by 2016 with the fastest CAGR of 46.2% between 2012–2016. However, if Microsoft manages to sense and react to the market notion earlier than expected, the projected market share would only be appreciated at the cost of Android and iOS.