Before the launch of iPhone 5, there was a deliberation about whether Apple would launch NFC in the device or not. The reason was quite obvious that most of the high-end devices–including Nokia Lumia 900, Samsung Galaxy SIII and HTC One X–had NFC-enabled chips prior to the launch of fifth generation iPhone. so, Apple decided not to integrate NFC chips in the device, and went with Passbook concept.  The company believed on Passbook, which allows users to store tickets and loyalty cards on the same place, rather to integrate NFC chip.
A market analysis firm–Juniper Research–has just released its NFC retail transaction forecast, which is expected to reach US$110 billion in 2017, drop from its $180 billion of previous forecast. The research firm has lowered its projection due to lack of NFC chip in the iPhone 5 and poor adoption (lower than expected) of Google Wallet. Absence of NFC in iPhone 5 has reduced retailers and brands' confidence in technology that reduce the sale terminal rollouts.
It seems even more difficult to persuade consumers and retailers to embrace NFC technology without the support of Apple. However, Apple's decision has not made any impact on the retail transactions in countries such as Japan and Korea. But still majority of customers want to work with retailers' existing payment infrastructure, which don't require any investment on new point-of-sale devices.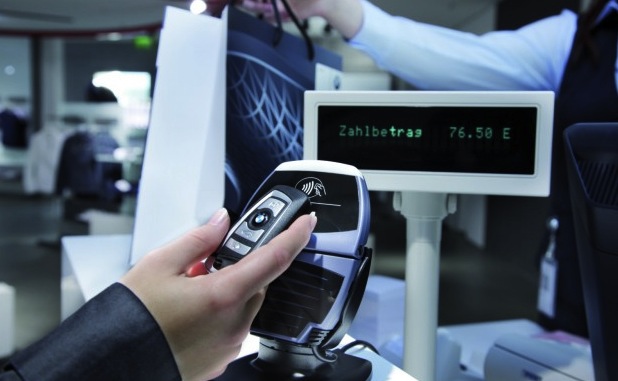 More importantly, after being inspired by Apple's Passbook, Google also pushed an update for "Google Now" (a voice recognition personal assistant app) to give its Android customers a more instantaneous way to pull up their boarding passes. Of course, this latest approach of Google could prove as motivating factors for retailers to keep NFC integrated devices at bay.
In late November this year, ABI Research reported that 1.95 billion NFC-enabled device will be shipped in 2017—including both handsets and consumer electronics devices. Interestingly, the firm has raised its estimation for NFC handsets shipped in 2012 as 80 million to 102 million units.
However, the penetration of NFC device is still negligible and it would take another one to two years to reach a dignified level. In other words, Apple's decision has not yet affected the company in anyway. But we could expect that Apple would also adopt the technology more probably in next year.