As globalization and digitization continue to break down the barriers between cultures and geographies we're seeing a rapid rise in global brands, but also in true global celebrities. Celebrities, for better or worse, are brands in their own right and they operate in areas that are passion points for consumers and frequently leverage immense social currency. To some celebrities marketing is a lazy option but celebrities aren't lazy marketers. While most celebrities like to interact with their fans, some interested in endorsements. Social platforms help fans to know more about their celebrities. Social media has created a new facet to the way celebrities unite with their fans. This amalgamation helps fans to know more about their celebrities, interact with fans by replying them and also celebrities share many personal moments or speak about current affairs or share their opinion on such issues.
For example,Priyanka Chopra used almost half of her tweets to promote her work, whether it is release of her debut music single or the movie Barfi . This is a great way for her to get feedback and gain followers she might not have had before, but it's also ideal for strengthening fan loyalty!
Lavish brands spend millions to endorse their brand by celebrities so that people desires to buy these brands to be gorgeous and sensational celeb which they see in the photograph on that brand. However it seems its not going to work this way anymore as people now are looking for things which are actually present in that particular brand than on that brand (celebrities).
Sometimes it also gives a negative feedback on the brands she is promoting as she even frequently posts photos using Instagram, while This she officially endorse the Nokia Lumia series of phones, and an Instagram app in that particular phone, which shows she is probably using an iPhone or an Android device.
According to a study 77% claimed that they are no more or less probable in buying the brand, whereas 14% said there are less probability buying it while only 4% of them like to buy with a celebrity glimpse on it. Whether its Angelina Jolie or Gwyneth Paltrow, people just don't care to share it or follow it in Facebook.
Where as in India, brand promotions by celebs on social platforms seems to be less where the highest is said to be by Sonam Kapoor and least by shahid Kapoor with 6% brand promotions in Twitter.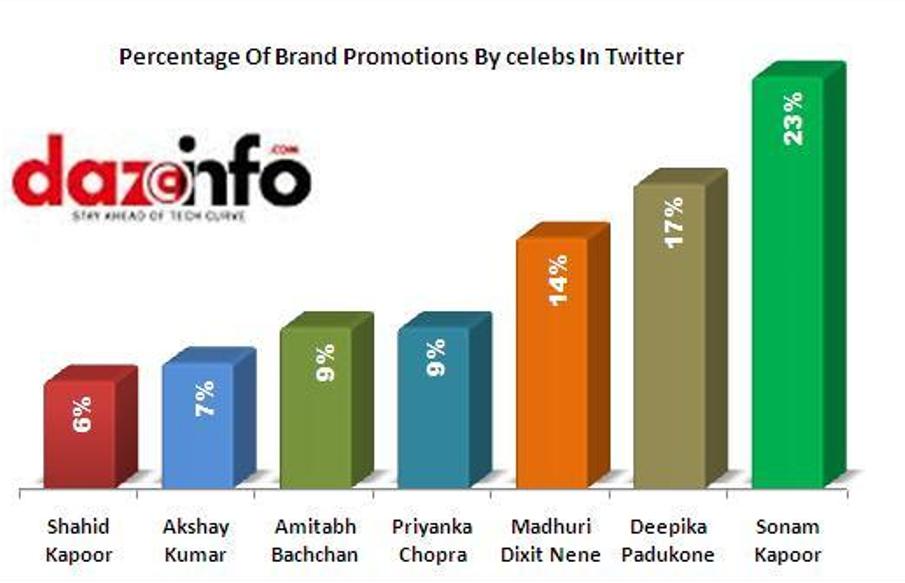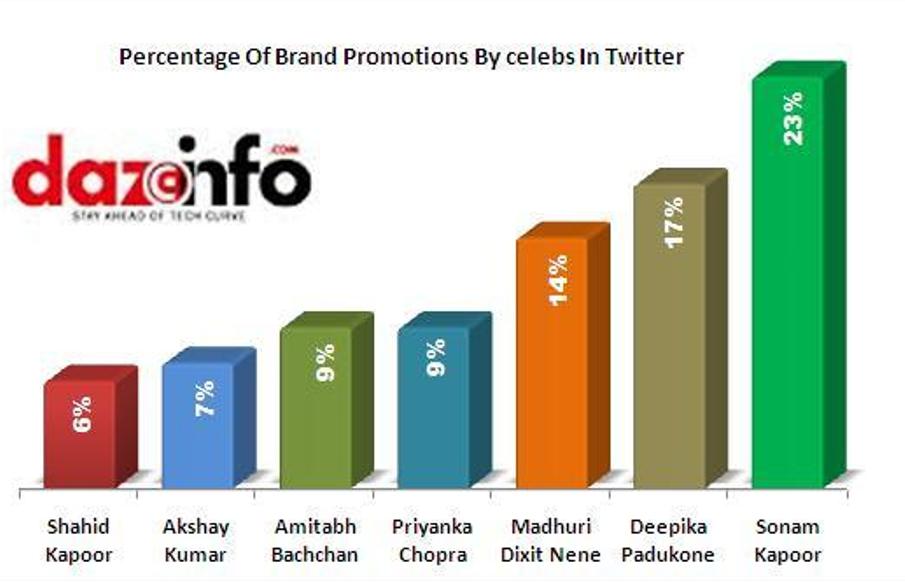 To be noticed, Most luxury brands do not allow fans to post on their Facebook page, and those that do, never ever reply to fan questions or comments. Even on Twitter, where everyday brands like Pepsi have discovered the value in engaging the audience, the luxury brands remain resolutely reticent.
Why do they want to remain so aloof? it certainly seems that there is a clearly defined VIP area that the brand doesn't step out of and the masses can only look on in envy.
Social media is mostly thought of as a tool for personal gain, but it's far from a waste of time — especially when you can help others in a time of need. Celebrities reach out to their fans for support, notify them of new projects, and leak new information to get them involved. Having millions of fans certainly speeds up the process of spreading news about a cause or a product, but anyone can use these techniques!