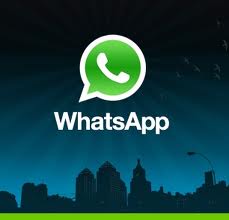 WhatsApp is a mobile messaging app which not only facilitates exchanging messages but also images, videos and audio media messages and holds group conversations. iPhone, BlackBerry, Android, Windows Phone and Nokia can enjoy this opportunity with each other as well. But now unlike Facebook, WhatsApp is a paid app and it stands second place in terms of paid app in Apple's App store (U.S. version).
Guess, after reaching one billion users for Facebook, for another billion it's chasing Smartphone mobile users, as the release of Photo-Sync app was also exclusively for mobile users itself. WhatsApp is already famous over 100 countries and covers 750 mobile networks and has amazing number of around 100 million daily active users globally, to be more specific its 11,574 messages a second and 694,444 messages a minute, which definitely could have impressed Facebook in acquisition.
Interestingly, all these seconds and minutes one spend in future will be equal to the time spend in Facebook portal itself (if Facebook acquires). Even though it's a great idea to target mobile users, why WhatsApp?, when many Asian services like WeChat (China), Kakao Talk (Korea) and Line (Japan) have introduced much more innovative features such as in-service app sharing and sharing to social networks, which held back WhatsApp when certainly users adopt to better options than a normal one.
I doubt if WhatsApp is the solely option for Facebook to reach Smartphone owners? And the numbers such as 1 billion daily messages and so are the numbers crunched  last October 2011; which is quite suspicious, as any company doing well, definitely leaves no effort to show off, but why is WhatsApp mum about its success numbers?
Surprisingly these numbers are overtaken by companies such as  Kakao Talk, WeChat and many more.
iOS launched iMessage and what  if Android launches its own version of iMessage, why would Smartphone users go for WhatsApp?
While the app itself is paid, is Facebook thinking out of box to monetize it, like they used ads for their social network website?
Well, if at all the acquisition happens, WhatsApp has to update its features like connecting to your Facebook friends who are not on your phone contacts; this kind of features may attract people to adopt WhatsApp.