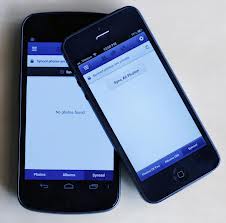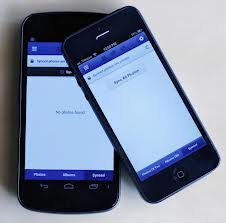 Facebook has launched a new feature for Android and iOS users which automatically sync photos you take on your mobile phone to Facebook's private album which you can later choose to share on your network.
Already, 300 million photos are been uploaded by users every day, this rate can be boosted up more and with the new Photo Sync app. There are totally 230 million Facebook's iPhone and Android users monthly to whom this app is been targeted to and the app is  seen at the top of  their mobile apps' news feed. If you opt to turn on this app, it just auto -sync the photo which is present in the phone and also syncs up the future clicks. Also it will sync smaller version of photos when using cellular data, whereas larger size photos when using Wi-Fi. This  app will actually keep your site very active though you spend less time and draws attention of friends to visit your site more or to consume more updates from you through news feed as well .
Interestingly, this feature analyses the photo and with the face recognition feature in it, you need not tag photos manually anymore as it automatically does.
Undoubtedly, it can be made much more interesting like recognizing geographical areas without description or even recognize the brand of watch or a sunglasses we wear, which can also help in brand advertisement. It can also give option to enhance photo appearance like brightness, contrast, hue-saturation or even a red eye-detection can make this app even more interesting for users to adapt.
Certainly, for users it may appear like it's the other version of Google's "Instant Upload" which is again a one-click voluntary upload , which I personally don't like as I don't like each and every photo I click to get uploaded.  Apple also has a similar thing called "Cloud Storage".
Definitely, why would someone use the app which is already available and how can one believe the photos stored in Facebook (though not necessarily shared on site) is immune to expose, when our passwords are hacked where is the guarantee for photos?  In the recent report it's seen that game enthusiasts in Facebook are losing interest, which can be a reason why Facebook is actually baiting this new Photo-Sync app to increase traffic of site through mobile phones.