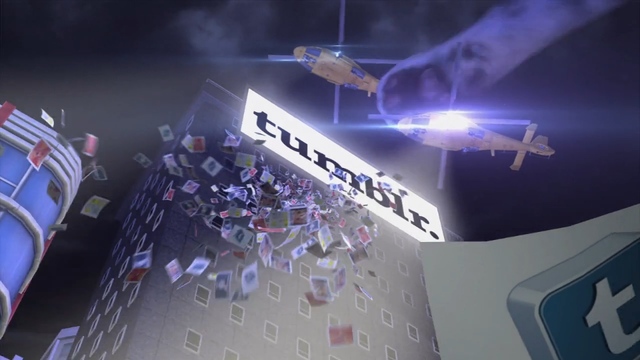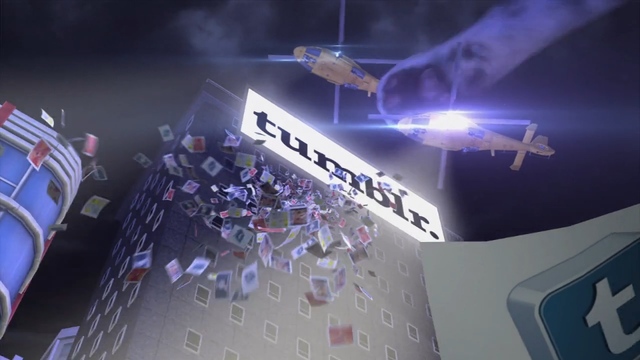 With escalating velocity of growth in social media networks every network is in urge to make up its way towards penetration in order to name itself in an authorized position and has made up its way to ninth position in U.S. In this race Tumblr is also giving its best to compete with big companies as Facebook Twitter Pinterest, as this seems to be a rabbit and a tortoise story , days aren't too far for Tumblr to overtake these companies. It seems Tumblr at present is planning to celebrate New Year with new records and it's not leaving a chance in this struggle of race. Tumblr has been listed in top ten-most visited sites in U.S and has 170 million visitors monthly across the world.  In January this year the user rate was 120 million, from last 30 days the user rate has sensationally boosted to 178 million which. According to Quantcast, increase in Tumblr traffic is seen every month for nearly four years.
The global traffic frequency of Tumblr ( according to Nov 2012 ) depicts, 1% addicts out of 35% of visits , 37% regular visitors out of 48% visits and out of 17% visits 62% passers-by were recorded. 61.3 million U.S. visitors monthly.
Point worth nothing, even here female population dominates by 55 % where as male population is only by 45%, where 74% are most likely to identify themselves as Caucasian.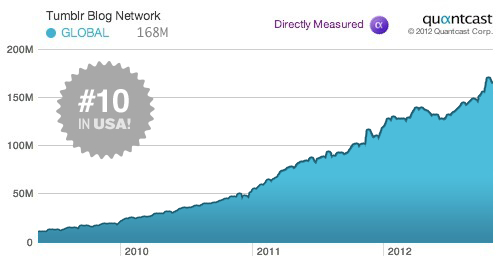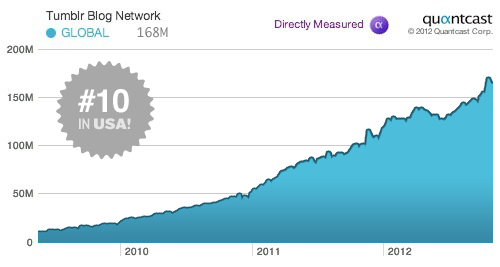 The continual effort to improvise mobile experiences which includes photo-set app for iOS mobile with exciting new features and more appealing to the users and not to forget the contributions to this year's presidential election in which this microblogging site played fantastic role which has helped in growth process.
Definitely, the growth rate of Tumblr is impeccable since this January 2012 till date its performing in with great hopes of success and with this growth rate we can assume that Tumblr soon can give a tight competition to Facebook and we never know if Facebook plans for acquisition. It would be an intellect choice for Facebook to acquire Tumblr to its territory as well, like Instagram.