A relationship is the interaction or bond between two or more things, people, animals or places. A new research study appraises facets of relationships crafted in social networking sites to determine their importance, profundity and potentials.  Sites such as Facebook pinterest and Twitter have revolutionized relationships to e-relationships in this digital era. In this mounting tempo of social networking sites, users share relationship status, emotional feelings, pictures and videos that depict their personality with an ever-growing list of online friends.
Nancy Baym, professor of communication studies at the University of kansas, in research on social networking sites states, "They start in the mid-late 1990s based on this idea that Stanley Milgram had that everybody's connected by six degrees of separation — and the first one was actually called 'sixdegrees.com,' "
"And they're based on the premise that you're more likely to want to get to know people who know people you already know than all-out strangers. So rather than a dating site that just has people putting up profiles and trying to randomly match, what if you could put up profiles of people that had shared friends. Wouldn't those be more likely to succeed?"
Baym recently has completed research on Last.fm, a site that connects fans of similar music. She found that online friendships were formed on common flavor in music and the profundities of these relations were very weak. However, people also used the site to maintain closer relationships.
"What I found on Last.fm was that on average these relationships are not very strong," said Baym.
Despite, lawyers in US claim that the social networking sites played primary roles in many divorces and custody conflicts. Now social networking sites are blamed for the undermining relationships and marriages.
Another study by Jennine Estes, a licensed marriage and family counselor living in San Diego,  says that she comes across clients who share how Facebook was involved in some part of their relationship.  Some stated that they used Facebook when they felt insecure in the relationship to investigate their partner's activity with others, searching for signs that the relationship is off-track, or looking for inappropriate comments. Other clients have stated that they watch their partner's (or soon to be partner) relationship status as a sign of whether their relationship is in tack, broken-up, or in the works. The list is endless!
Keeping in mind, all these endless lists of problems, here is a way how to keep social media at bay from your relationships:
The use of  social media can magnify the insecurities, if you're already dealing with jealousy-syndrome, if you are feeling insecure, its better you and your partner should delete your social media accounts. Even a sentence post or new friendship can be misunderstood by your partner.
Do not assume Posts or comments by your partner, friends, or colleagues depict their personalities or the world they reside in. assumptions can be biggest threats in relationships. As we cannot judge a person without knowing them in person.
More clearer you're, lesser the chances of getting  a cord of spark in your relationship. So be clear when you are posting something and check if it is conveying the message you really wanted to give.
Post safer topics, without giving an eye for suspect.
Don't air your worries misunderstandings or feelings related to your relationships.
Include your partner in your account, either posting pictures of both or by creating a joint account. Be comfortable using  account even when your partner is around or sits next to you.
If you feel your relationships are hindering by your addiction to social networks, just make sure you use it minimal.
Sometimes people just cross their limits by commenting or posting in an inappropriate or flirty way, which may hurt your partner and if this person is a "red-flag", its time delete them from your friend's list, which can heal your relationship and also improves the bond.
Interestingly, women are more likely to use social networking sites than men since 2009:
In August 2012, 75% of women were users of social networking sites, where as 63% were men.
Women are more active users of these sites, where more than half of female users use them on typical day (54%), in comparison with 42% of male internet users. (February 2012)
Between February 2005 and August 2006, young adult internet users ages 18-29 jumped from 9% to 49% and have steadily increased since then.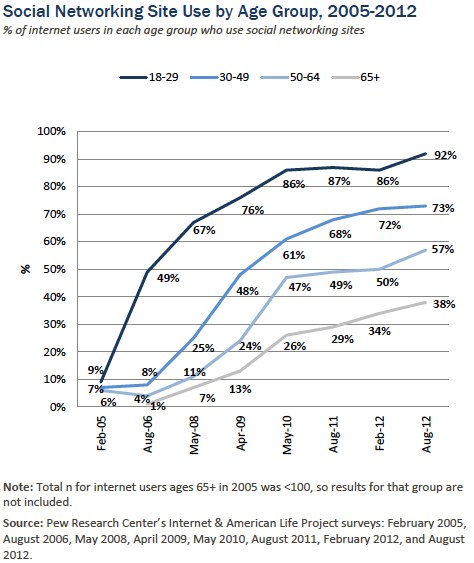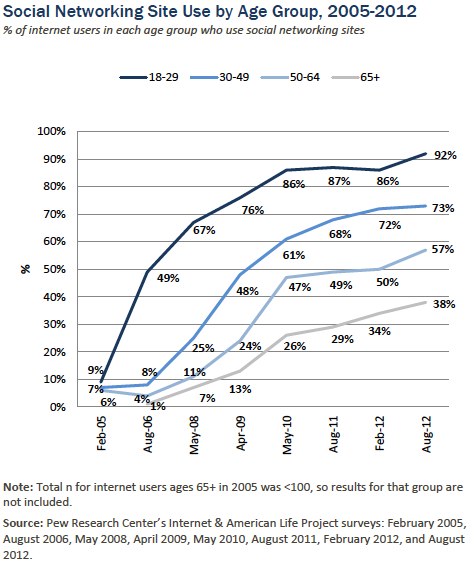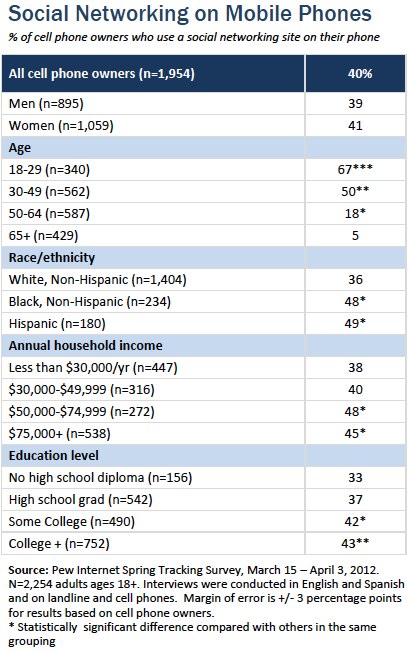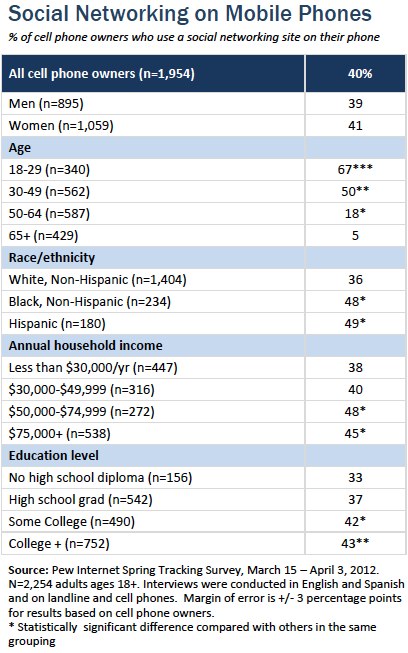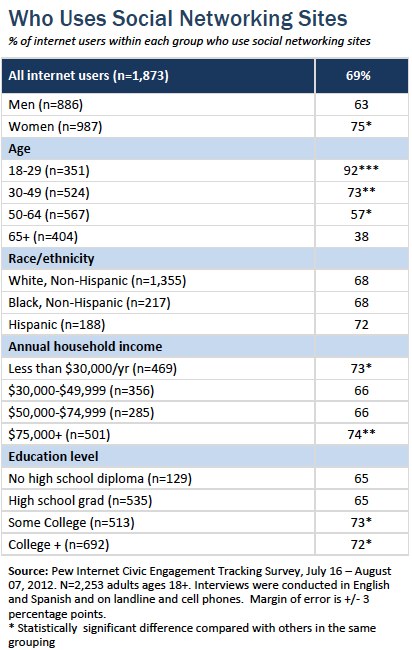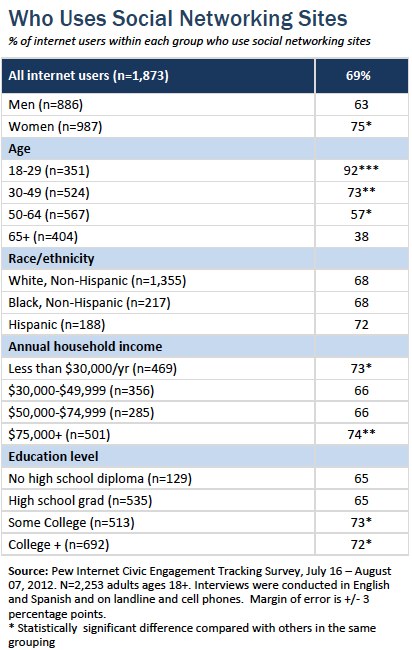 However, As everything in this world has its own pros and cons ,we still are fanatic to what our neurons senses good for us.