You might have familiar with the fact that smartphone surpassed sales of PCs in Q4 2011. According to a recent report, smartphone showed off 46.87% Y/Y growth in Q3 2012, in comparison, PC shipments declined 8% Y/Y in the same quarter. This is the main reason why Intel's market capitalization is gradually declining quarter-over-quarter. Consumers and businesses are increasingly turning to  smartphone and Tablets, on the other side, lackluster growth of PC shipments is hurting Intel's core business.
There was a time, when Intel forced all of its rivals to move out from PC-ship business, but this time, it's afraid with PC's market shrink. Now, market capitalization of Qualcomm, a company that design chips and modems for smartphone and tablets, is worth more than Intel. Market capitalization (number of shares multiplied by the share price) of the smartphone chip maker is now worth roughly $105 billion, while Intel is worth around $100 billion. In other words, Intel is making products for shrinking market, on the contrary, Qualcomm is making products for the industry that is growing phenomenally.
But here, our discussion is about the consequences if Apple replaces Intel's processor in its Mac personal computers. Before going further, it's better to explain what is happening around. Apple is now trying to unify its entire products under the umbrella of ARM architecture. People familiar with Apple's 'research and plans' told Bloomberg that the company's engineers are working on to replace Intel's processor in its Mac Personal computers with ARM chips. The company's engineers believe that the chip design currently (used for its mobile device iPhone and iPad) will be efficient enough to run desktops and laptops under the road.
Apple started using Intel chips for its Mac personal computers in 2005 and in 2006, first Mac Intel Machine was launched by the company for consumers. However, Apple is currently committed to Intel for making Mac lineups and it's not possible for Cupertino-based company to switch to ARM running processor for its Mac lines in next few years. It's should be understood that the company has not yet taken its final decision and there's still possibility that it may continue working with Intel for next few years.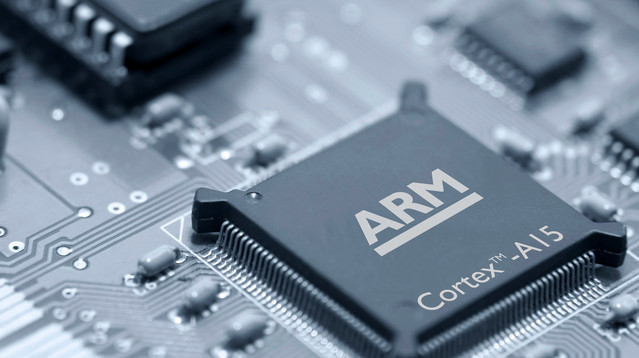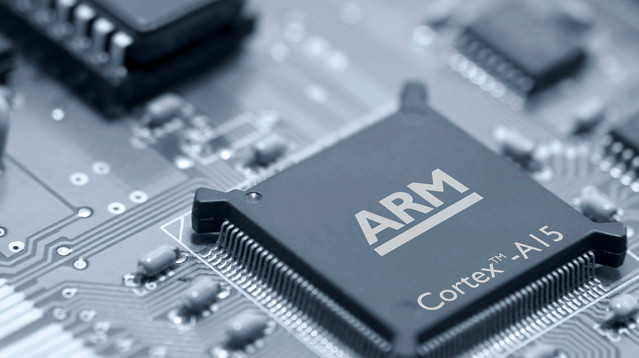 In future, Apple might interweave all devices like laptop, phones, Tablet and television on the same platform for seamless user experiences, and it would be possible when it will have consistent underlying chip architecture. Recently, Apple's software chief—Scott Forstall—left the company due to management shake up. It's true that Forstall was  mostly focused on the mobile iOS OS. On the contrary, Bob Mansfield, whom Cook put in charge of chip Technologies, has been avid in transforming the architecture of processor involved in iOS with processor architecture in Mac in order to create an unified ecosystem for all Apple devices.
Apple has always been conscious to make product thinner and smaller without compromising on the cost of performance. It's rumored that Apple could hire a contract manufacturer such as Taiwan Semiconductor Manufacturing Co. to achieve its target to design the chip that could work on both mobile as Mac platforms.
Bloomberg has reported that Apple's $121.3 billion in cash and investment could  tap new supplier for ARM chip design for  Mac personal computers. Last year, Intel spent $10.8 billion on its new plants and equipment and also, it invested $8.4 billion on research and development.
An increasing demand of iPad has played a significant role in the rise of  ARM technology around the world and this is the reason why Apple's Tablet has now become a major threat for computer market. Initially, Steve Jobs wants to build iPad on Intel's processor, but Apple's engineers forced him to implement ARM processor in the device.
However, it's not surprising anyway this time that Apple is going to merge two platform together. At present, Microsoft's Windows 8 is a burning example, however, the OS is still on the way to prove itself in the market. Nevertheless, Microsoft's endeavor will be quite inspiring for Apple.
Apparently, stagnating computer market has become one of the major challenges for the world's largest processor maker. If Apple fails to design ARM-based chip (more powerful than present one), then it will have to stay with Intel's processor. But it succeeds to design the chip for Mac lines, Intel will have to go with rough patches.