As Bring-Your-Own–Device (BYOD) gains rapid momentum around, Android devices are often being used by employees in the organizations. At present, more than 550 Android device types are available in the market which are being manufactured by 48 different vendors, and are being offered over multitude of carriers. Apparently, a significant number of CIOs are contemplating about more flexible approach to manage enterprise applications effectively.
With Android adoption, one of the major challenges that CIOs are currently facing within the organisation is to make command over users' accessibility. On Android platform, it's really tough for CIOs to track data usages by users and the devices that violate organization policies. Of course, encryption of data is key requirement for enterprises, and Android is lagging in this aspect comparing to iOS devices.
However, Apple's iPad is quite popular among business professionals; more than 90% of business professionals (those are having Tablet) use iPad. On the other side, Android devices are also getting fair responses from enterprises. Of course, market is going to be flourished by smartphone and tablets by the end of 2017 and really, it's tough to predict that who will win the race. Moreover, increasing number of mobile devices will create a huge opportunity for app developers as well especially those are targeting to tablet platform.
According to a recent report from Strategy Analytic, iPad will dominate the Tablet market for next five years. It's speculated that iPad Mini and fourth generation iPad would be most preferred gift for this holiday for people around the world.  In terms of premium apps download, Apple's iTunes App Store is more lucrative for app developers compare to Google Play Store. In other words, Apple App Store will remain the premier destination for app downloads on Tablet through 2017.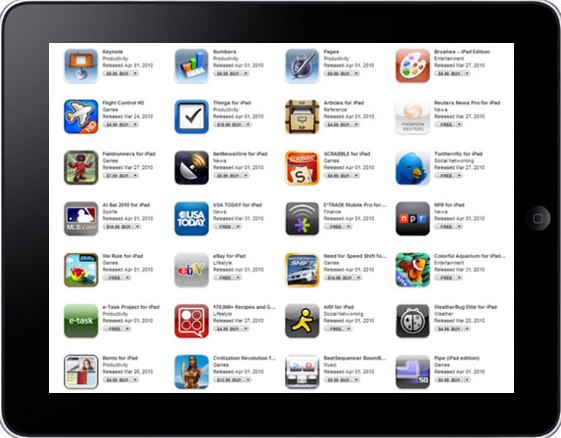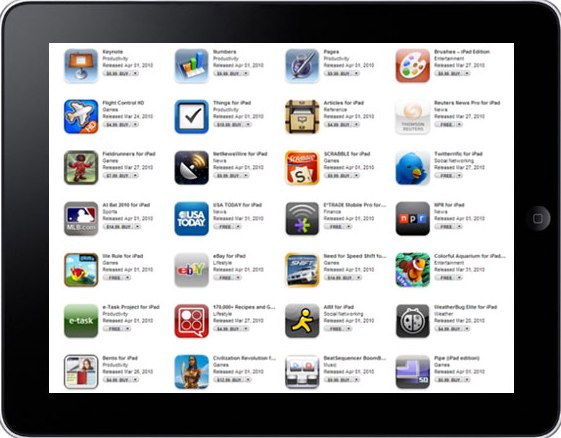 In Q3 2012, Apple's iPad market share declined to 57% from 68.2% in the previous quarter due to denting of Google Nexus 7 and Samsung Galaxy 7 tab in the Tablet market. Asus has reportedly stated that about 1 million Nexus 7 tablets are being shipped every month. In addition to these, a slew of Android powered Tablets such as Amazon Kindle Fire HD, 3G- enabled Google Nexus 7 and Nook HD+ will be available in this holiday season in order to contend iPad lineups.
More than 350 billion apps (smartphone and Tablets combined) are expected to be downloaded between 2008 and 2017. It's expected that Google Play Store will account for more than 45% of smartphone apps downloads, while iTunes App Store is going to account for 56% of entire Tablet apps downloads in next five years.
Apps download is expected to generate more than $57 billion of revenue globally during 2012-17. However, average selling price of all downloads is expected to decline by 8% for smartphones due to increasing proportion of free apps. By 2017, free apps downloads will account for more than 91% of all downloads. Besides, an expected increase in app store maintenance cost–due to high approval price for app store accessibility and higher marketing costs–would affect an average selling price of apps download by 2017.
It should be understood, increasing proportion of free apps is not lucrative for app developers. For developers, paid apps download will remain an important mode to monetize their efforts. It's pretty clear that they need to focus on iTunes App Store for monetization of their apps especially on Tablet platform.