Now, India has become one of the favorite places for all smartphone vendors. It's well-known that Samsung has snatched the victory from the jaws of Nokia's by the end of last year. The south Korean company succeeded to grab 41.6% smartphone market share in India by the end of Q2 2012, followed by Nokia with 19.2%. Undoubtedly, Samsung is leading smartphone manufacturer in the country and it's aggressively planning to clinch 60% of smartphone market share by the end of this year. However, Nokia is still second largest smartphone vendor in country, but it's tough to predict whether it will sustain its position in coming quarters or not.
Interestingly, shipment of multi-SIM handsets category continued to grow with 67.7% of total shipments in Q1 2012 and Samsung also made stronghold in this category. Besides, total shipments of 3G-enabled mobile handsets in the country soared up to 4.7 million units during the Q1 of this year due to tariffs reduction strategy by telecom vendors.
HTC Plans To Garner 20% Of Smartphone Market In Next 18 Months
In India, a suitable smartphone environment has been created and this is the main why global vendors do not want to miss the opportunity to generate dollars in the country. Furthermore, HTC has also decided to launch of a slew of new smartphone models to garner 20% market share in the country in the next 18 months.
At present, HTC has just 6.7% market share in smartphone segment in India. The company plans to launch four new smartphone models–including Android Powered HTC One X+ and Dual-SIM HTC desire SV and Windows Phone powered HTC 8X and HTC 8S–by the end of December this year. The price of these models are expected to be in the ranges of INR 19,500-40,000.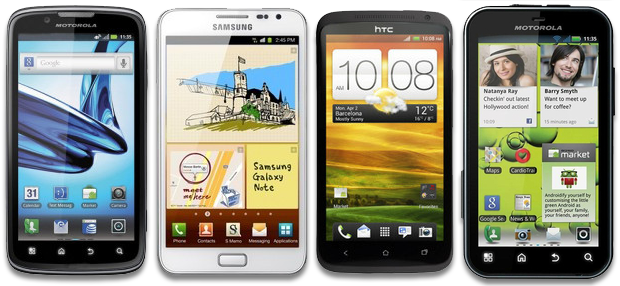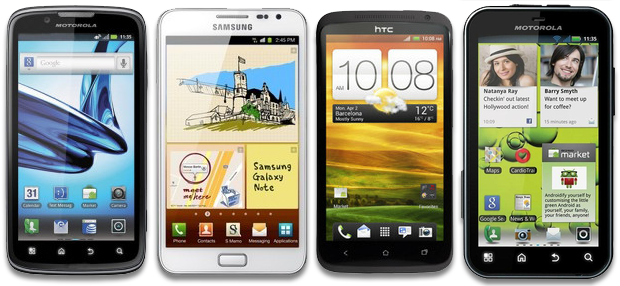 At present, HTC only sells smartphones in India. Here, the company launched One X model in April and Desire lineups (with a price tag ranges from INR 12,000 to INR 22,000) in July 2012. Besides, the company also reported 105% Y/Y growth in India in fiscal year 2012 compare to the previous fiscal. Of course, we can't underestimate HTC because it's among the top five smartphone vendors in the world.
Apple To Ship 200,000 Units Of iPhone 5 By The End Of December 2012
On the other side, Apple officially launched iPhone 5 on Friday in India and now, most of the retailers in the country are running out of stock, just after few days of launch of iPhone 5 in India.  About 10,000-15,000 units were shipped in India in first round of sales and it's estimated that 200,000 iPhone 5 will be shipped by the of December 2012. However, Apple's distribution partners in the country and local mobile phone retailers are expecting that the fresh stock of the device will be available for sale by the end of this week.
Thanks to improved distribution system in India that fueled shipments of iPhone 5. In the country, Apple's specialized distribution partners are Ingram Micro and Redington. Previously, Apple sold iPhones with Indian telecom providers such as Airtel and Aircel, they bundled the device with data services. And this was the main reason why users were reluctant to buy iPhones. Apple understood the fact that faulty distribution strategy was main reason for poor penetration of its products in India.
Lenovo Wants To Be Clear Winner
More importantly, personal computer manufacturer—Lenovo—also plans to replicate its success story in India as it has made in China. The company has already launched five smartphone models in India and now, it's aiming to be clear winner in the market. All Lenovo's smartphones are being powered by Android OS and are being offered with the price ranges of INR 6,499 to INR 28,499. We have already discussed how Lenovo could gain smartphone market share in India.
Indeed, a fierce competition has been sparked out by the global vendors in Indian smartphone segment. They have their own strategy to gain market share in the country and really, it's tough for anyone to speculate who is going to be clear winner in 2013.