Meteoric rise of smartphones and tablets has changed the scenario in the enterprise segment. The BYOD (Bring Your Own Device) trend is winning out in enterprises, and now, smart devices (smartphones and tablets) are considered more lucrative for employees compare to traditional PCs or laptops.
According to a recent report from Gartner, 821 million smartphones and Tablets will be shipped in 2012 and the figure will surpass one billion mark next year. The firm has predicted that smart devices (smartphones and Tablets) will account for 70% of total devices' shipments this year.
Android To Lead In Enterprise Segment:
The ubiquity of smart devices are changing the mind of businesses to embrace the device. It's expected that two-third of mobile workforce will own smartphone in 2016, whereas just 40% of workforce will own feature phones. Besides, 13 million businesses will have Tablets by the end of this year, and the figure will quadruple to 53 million units by 2016.
In 2016, 56% of smartphones purchase (by businesses) in North America and Europe will be Android-powered, up from 34% in 2012. Interestingly, Android had negligible penetration in enterprise segment in 2010, but now, it has become one of the pioneer platforms for businesses.
Android has succeeded to entice significant number of users' worldwide. At present, top global brands including Samsung, HTC, Sony, LG, Motorola and more are offering Android powered smartphones. In emerging markets, local vendors are offering Android-based smartphones at very affordable price tags. However, Google has now become an archrival to Apple in smartphone and Tablet segments due to increasing demand of Android-powered devices worldwide.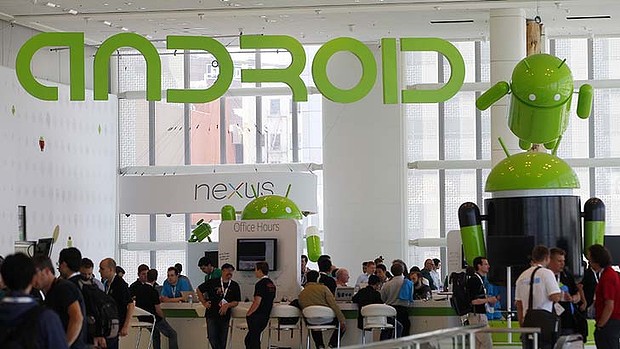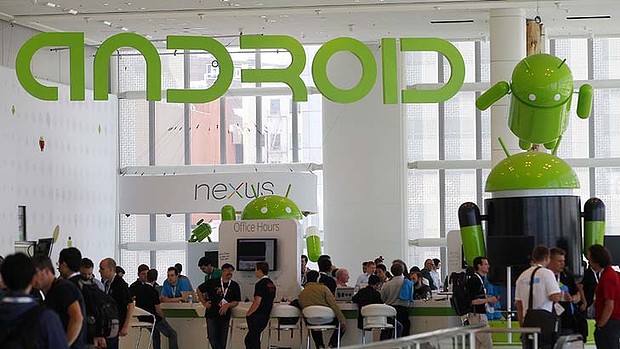 In Q3 2012, Apple's Tablet market share dropped to 50.4% from 65.5% in Q2 2012 due to increasing shipments of Android powered Nexus 7, Kindle Fire and Samsung Galaxy Tab and Note 10.1 Tablets. In addition to this, Apple succeeded to ship just 26.9 million iPhones in Q3 2012, while Android's biggest vendor Samsung shipped 56.3 million smartphone in the same quarter.
Windows 8 Could Be Third Alternative
However, security is one of the major concerns for adoption of Android platform in enterprise segment, despite it's growing with galloping pace.  Android devices is blowing the lid off RIM's limitation especially in the enterprise sector. Now, businesses are looking for a multi-device strategy and a rich application portfolio. And of course, RIM could face lots of challenges ahead in such aspects. Now, enterprises are more likely to look 'out of box' and they consider Android smart devices could be better alternative.
More importantly, Gartner has predicted that Windows 8 could be third alternative for businesses behind Apple and Android by 2016. The market share of 'Windows 8 Tablets' and 'ultramobiles' in businesses will reach 39% in 2016. According to another report, Windows 8 powered 'Surface Tablets' could grab 27% of market by 2016. But, we can't rely on this prediction. First, Microsoft's Surface Tablet is nascent and it has yet to prove itself in the market. And second, Windows 8 powered Tablets are quite expensive compare to Android-powered Tablets.
Anyway, Android powered smartphones and Tablets have clear advantages over Apple's iPad in terms of price, and also Android devices are being offered by number of hardware vendors such as Samsung, Asus, LG, HTC and more. Enterprises could tie up with variant vendors for technical support and services as per their wish. But, in the case of Apple, they will have limited options and they will be offered as per the guidance framed by Apple Headquarter in the U.S.