Android just celebrated its fifth birthday anniversary on November 5. On this day in 2007, Android was announced first time by Google. Android Inc, the company that originally developed Android, was set up in 2003. Google acquired the company in 2005 and two years later, it globally announced the existence of Android mobile OS. So, the concept of Android is quite a bit older, but it was an incomplete project before announcement and this is the reason why Google  celebrates November 5 as Android's birthday.
Adoption Of Android devices Is Six Times Faster Than iPhone Adoption
Anyway, it was just a story of Android's five years of journey. In facts, penetration of Android OS in 2010 was negligible, but now, the adoption of Android OS is ramping up six times faster than Apple's iPhone. According to a recent update from KPCB partner –Mary Meeker–, Android surpassed Windows in terms of internet-enabled device in Q1 2012. Besides, she also told that adoption of even iPad is better than iPhone; iPad adoption is five times faster as of iPhone's adoption.
More importantly, there will be more than 1 billion smartphone users and 5 billion feature phone users by the end of 2012. And by the end of 2013, 160 million Android devices, 100 million Windows devices and 80 million iOS devices will be shipped quarterly. In addition to these, the global smartphone and Tablet install base will surpass the install base of the PC by Q2 of 2013.
Apple Claims Android 4.1 Jelly Bean Infringes Its Patents
It's pretty clear that Android has become archrival for iOS in smartphone and Tablet segments. And Apple is now endeavoring to strangle Google either by hook or crook in order to maintain its supremacy in the market.
Furthermore, Apple is once again on the way to fire legal salvo against Google's one of the biggest hardware manufactures Samsung. This time,  the company has claimed that Samsung Galaxy Note 10.1 Tab and Android 4.1 Jelly Bean are infringing some of its patents. Yesterday, Apple made arguments (related to patent infringements) to U.S. Magistrate Judge in a San Jose Federal Court.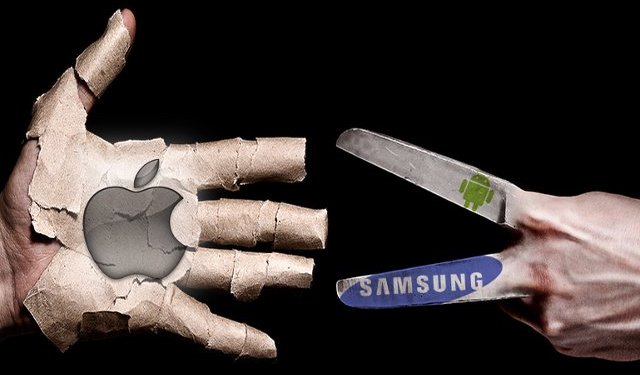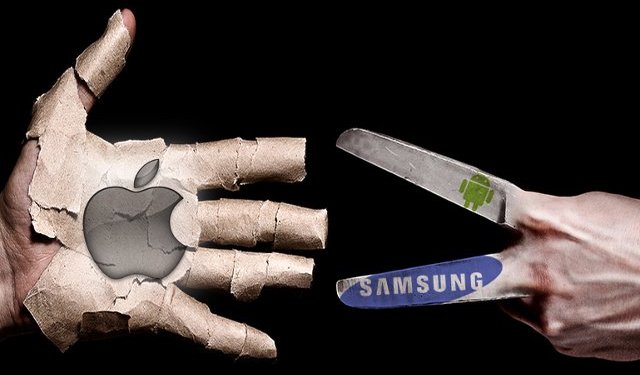 In Q3 2012, Apple's Tablet market share dropped to 50.4% from 65.5% in Q2 2012 and Android 4.1 Jelly Bean-powered Samsung Galaxy Note 10.1 and Google Nexus 7 Tablets played vital role to clinch Apple's Tablet market share in the quarter. Besides, Samsung is also hardware manufacturer for Google Nexus 10 tablet that is expected to be a big threat for Apple's 10-inch Tablet in coming quarters.
What Does Apple Really Want To Do ?
The question is here that Google develops Android, why isn't Apple suing Google for patent infringements? Should we consider it retaliation? Apple has decided to take Samsung into the court after Samsung plans to go after the iPhone 5 for allegedly infringing some wireless patents. It's still unclear why Apple is going to take Android Jelly Bean in legal battle, or Galaxy Note 10.1. The company has not yet responded to any comments and also, has not expressed its intentions.
Just a few days before, we reported that 3 out of every 4 smartphones shipped in Q3 2012 were Android-powered. It means 75% of smartphones that are being sold this time is Android-powered. And it's very tough for Apple to stop Samsung and Android in cur-throat competition. That's why the company has adopted an unconventional approach (to pull patent disputes into the court) in order to slow down the competition. However, the lawsuit (filed by Apple) against Galaxy Note 10.1 Tablet and Android 4.1 Jelly Bean OS is scheduled for trial in 2014; It means that the legal battles will continue for at least another two years.
What do you think about the Apple's latest moves? What Apple is really trying to do? It's one of simplest questions, Apple's is just trying to slow down the competition, nothing else.