Google was expected to host an event yesterday, but due to severe weather conditions of 'Hurricane Sandy' it had to cancel press event in New York. However, the search giant announced numbers of products including Nexus 10, 32 GB Nexus 7 Tablet, Nexus 4 Smartphone and Android 4.2 through its blog post.
Nexus 4
It's now confirmed that LG has manufactured Android 4.2 powered Nexus 4 Smartphone. It's the first time when LG made any Nexus Device. This time, Google is trying to extend its partnerships with hardware manufacturers in order to compete with Apple's iPhone and iPad. The new Nexus smartphone is equipped with Qualcomm's quad-core processor, and features a 3G connection using GSM and HSPA+ technology—more importantly, 4G LTE model of the device has not been offered by Google so far.
The device will be shipped on November 13 in the U.S., U.K., Canada, Australia, France and Spain at the price tags of $299 and $349 for unlocked 8GB and 16 GB versions respectively. In the U.S., T-Mobile will ship the 16 GB version of Nexus 4 for $199 with two-year contract on November 14. Indeed, LG is currently struggling to make stronghold especially in the U.S and Nexus 4 would be lucrative for the company in improving smartphone market share. The Nexus 4 features 2 GB of RAM, high definition 4.7-inch IPS Plus display, NFC connection for Google Wallet payments, 8 MP rear camera, 1.3 MP front facing camera and wireless charging capabilities.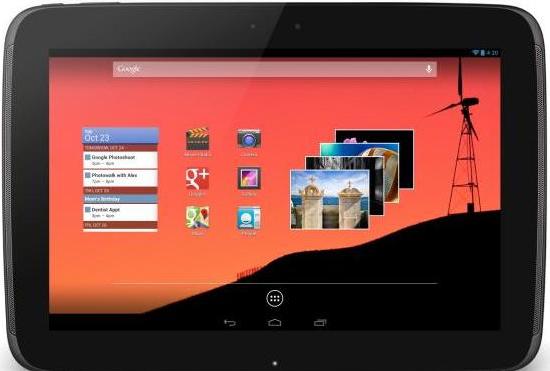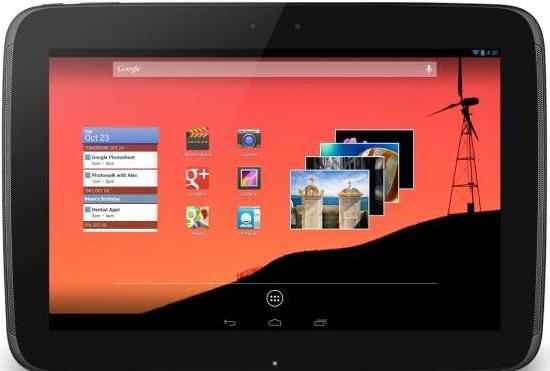 Nexus 10 Tablet
Google Nexus 10 Tablet features a 10.1-inch PLS (plane-to-line switching) panel with 2,560 x 1,600 pixels resolution (having pixel density of 299 pixels per inch). The screen resolution of Google Nexus 10 Tablet is even higher than newly announced fourth generation iPad that features 2,048 x 1,536 pixels resolution with 264 ppi.
Nexus 10 Tablet is coming in two variants—16 GB version for $399 and 32 GB for $499. Furthermore, the tablet has been manufactured by Samsung and it's equipped with new 1.7 GHz dual-core Exynos 5250 Processor with 2 GB of RAM, Android 4.2, Bluetooth, NFC, micro HDMI, a 1.9 MP front facing camera and 5 MP rear camera with LED flash. However, the search giant  has not encompassed yet any microSD slot to Nexus 10 Tablet. The device is able to support multiple user profiles and could provide 9 hrs of video battery life.
Nexus 7 Tablet
16 GB and 32 GB versions of Nexus 7 Tablet are available for $199 and $249 respectively in the U.S., Australia, Germany, France, Canada, Spain and Japan. Users can also get these models from Google's retail partners including Gamestop, Office depot, Staples, Walmart and Office Max. Besides, 32 GB unlocked version of Nexus 7 will be available for sale at the price tag of $299 in the U.S., U.K., Australia, France, Canada, Spain and Germany on November 13.
Google Now
The search giant has also done some modifications with its artificial voice intelligence app—Google Now. See the video how Google Now is lucrative for users:
httpv://www.youtube.com/watch?v=pHuoDqcIyqk