Apple finally launched its one of the most awaited products 'iPad Mini' on October 23 and the product will be available for pre-orders from Tomorrow—however, the smaller version of iPad will be shipped from November 2. With starting price of $329, iPad Mini seems pricier than other 7-inch Tablets around the world.
Previously, the price of the product was estimated to be $249. Though the price of the product is substantially higher than the expected, but it comes with better features and specifications. One thing is quite clear that Apple is not interested at all to launch any of its iPad with storage capacity of 8GB what other rivals including Amazon and Google (in 7-inch Tablet segment) are currently offering; iPad Mini comes in three variants (16 GB, 32 GB and 64 GB).
The Tablet lacks the 'Retina Display' unlike of its bigger Bro. Of course, the iPad Mini will have to compete with 7-inch Samsung Galaxy Tab 2, Google Nexus 7 and Amazon's Kindle Fire HD. Without cellular connectivity, the price of 16 GB version of iPad Mini will be $329, while 32 GB and 64 GB models will be available at the price tags of $429 and $529 respectively—users will have to pay an additional $130 for getting cellular supported versions.
How iPad Mini Could Boost Shipments of 7-inch Tablets  ? 
Yesterday, we explained that the global sales of 7-inch Tablets would surge about 100% to 34 million units this year, up from 17 million in 2011. Besides, the sales will nearly double to 67 million in 2013, rising 96% compare to this year. The 7-inch Tablet will account for 28% of all Tablets market share in 2012, up from 24% in 2011, and it will account for 33% of all Tablets market share in 2013. In overall 7-inch Tablet shipments, iPad Mini will play a significant role. With starting price of $329, iPad Mini could attract both new and returning customers.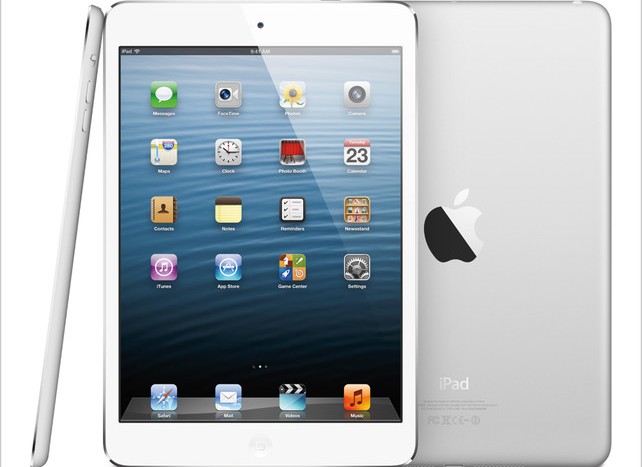 Apple To Expand Its Supplier Base
At present, Apple is facing a biggest challenge to meet the demands of iPad Mini tablets.  Display Search has reported that Apple is now trying to expand its supplier base for iPad Mini by teaming up with new partners including LG and AUO. AUO is currently facing a yield challenge with 7.9 panel ; In September this year, the company could ship just 100,000 units to Pegatron, Apple's one of the contract manufacturers. However, the production plan is expected to reach 400,000 units in October, 800,000 in November and 1 million units in December this year. On the other hand, LG display shipped 300,000 panels to Foxconn in September this year and it plans to ship 1 million and 2.5 million units in October and December 2012 respectively.
It's pretty-known that Samsung has been one of the leading panel suppliers for the iPad until the launch of third generation iPad (new iPad). But this time, Apple appears to be spiral down their relationship with Samsung due to legal conflicts since the last couple of years. The most affordable price at Apple made the product available was $399 till arrival of iPad Mini. But, it should be noted that the starting price of iPad Mini is still quite higher than the price tag of other 7-inch Tablets.