By the end of May this year, Microsoft announced to sell more than 67 million Xbox 360s since the console launched in 2005— the company generated more than $56 billion revenue from sales of the gaming console till date.
Now, Microsoft has reportedly announced to sell 70 million Xbox 360s worldwide since the launch of the console. However, it could ship just 1.7 million units in Q3 2012 (Microsoft's financial Q1 2013 ), down by 600,000 units compare to the same quarter of the last year. In comparison, Nintendo had already shipped 96.56 million Wii console as of June 2012, while Sony sold 63.9 million PS3s as of March 2012.
Microsoft's Xbox Music:
Just a week before, Microsoft announced digital music service 'Xbox Music'. With Xbox Music, Microsoft wants to compete with Apple's iTunes and services like 'Pandora'. Further, the service will be expended to Windows Surface and Windows 8 on October 26. Besides, Microsoft plans to launch 'Xbox Music software' for iOS and Android devices in order to entice significant number of users.
Xbox Music features 'cloud music storage' what Apple iTunes storage (in iCloud) and Amazon's cloud Player are offering this time. With 'Xbox Music', Microsoft offers a 'free music streaming' service with ads; however, users can also subscribe 'ad-free music streaming', but they will have to pay an additional $9.99 per month.
It's pretty-known that Microsoft failed to prove itself in music space with 'Zune' device and service, but this time, it's trying to replace Zune with Xbox Music. A 18 months before, the company realized Xbox users were spending more than half of their time (60%) on entertainment services (music and movies) instead of gaming.
What do you think about Microsoft's Xbox strategy? Of course, the company is endeavoring to push out 'Xbox' into a sphere of entertainment. The company wants Xbox to be multi-channel, cross location and self interacting media ecosystem. At present, Microsoft wants 'Xbox' to be more than 'a gaming console' and that's why, it's working on 'Xbox Music', 'Xbox SmartGlass', 'Xbox Videos' and 'Xbox Games'.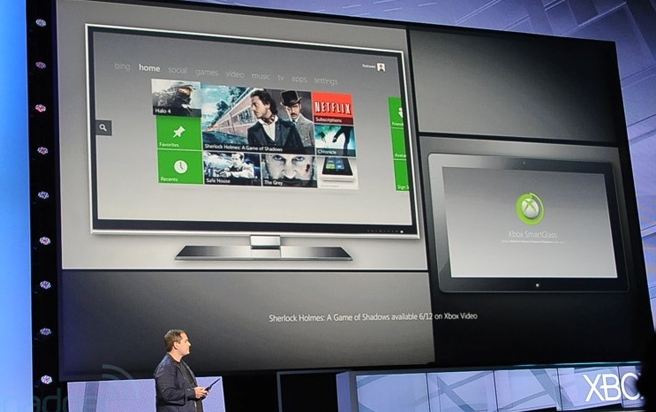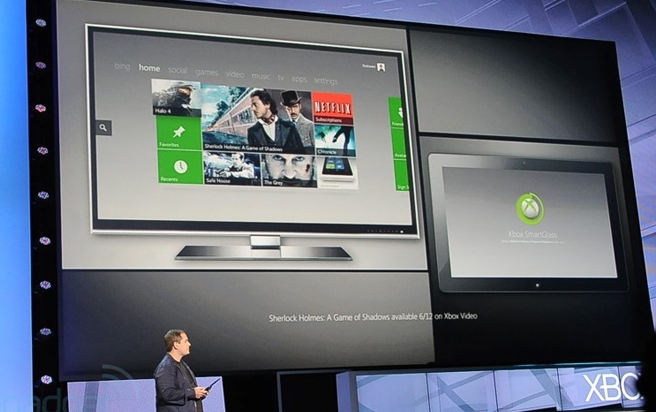 Microsoft's SmartGlass: 
Moreover, Microsoft would also launch 'SmartGlass' with selected number of third-party games publishers—however, the gaming will remain a major pulse for the Xbox business. The concept of 'Xbox SmartGlass' was first introduced at the Electronic Entertainment Expo (E3) in June and it will finally be launched on October 26. Using SmartGlass, users could view and control contents on multiple devices.
Microsoft is not only the player that is actively working on the second-screen space, besides Nintendo is also working on this space. Talking of entertainment contents, the 'Nintendo TVii' is also focused on creating a suitable ecosystem for users in order to access digital services. It's obvious that both the companies are working on the same ideas, but from different directions.
See the video how SmartGlass works like:
httpv://www.youtube.com/watch?v=5QLPDPn9zbU
Microsoft is on the way to craft second-screen experiences around video and music contents. On the other side, Nintendo is also trying to leverage on 'Nintendo TVii'. Anyway, Microsoft is trying to do something outstandingly this time and if it succeeds in its goal, then definitely, it would become a great threat for rivals like Apple (in cloud computing) and Nintendo (in gaming console segment).