As number of smartphones and Tablets are increasing every day, with similar fashion, apps downloads are also mounting up with the same swift. Apple App Store has already surpassed 30 billion apps download figure and Google Play Store is on the way to touch the mark. Just a few months before, Google reportedly stated that 1 billion apps are being downloaded every month from Google Play Store. But the important point is here how much memory is being soaked up by iOS and Android apps on smartphone and Tablets devices ?
According to a recent survey report released by ABI Research, the global average app size of all categories increased by 23 MB in September 2012 compare to six months before—an increment of 16% since March 2012.
The issues is probably irrelevant for those who own 64 GB version of iPad, iPod or iPhone (or Android devices); it's more serious to those are having 8 GB or 16 GB version of iOS and Android devices. However, they might have already noticed that the memory of their devices are being swallowed up by the apps, especially of game category.
The firm has found out that the average size of the most popular category (Games) was 60 MB in September 2012, up 42% in six months (since March). Comparatively, average app size of all categories for Android was 6 MB in September this year, demonstrated 10% growth in six months period. On the other hand, the size of Android Games' app nearly quadrupled to over 40 MBs in September compare to March this year.
In March, Apple decided to increase the size of 3G/4G-downloadable apps from 20 MBs t0 50 Mbs—intended the developers to work on more complex and graphically polished games. On the other side, Google's strategy to host files of up to 4 GBs on Google Play has also encouraged developers to work on more graphically polished apps.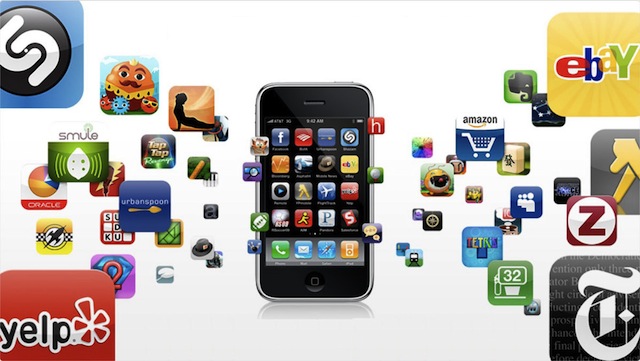 The users are presently facing the problem with the scarce of internal storage in their smartphone and Tablet. Indeed, the devices are struggling to manage the apps' requirements and mobile contents. However, the endeavor of the tech giants (Google and Apple) could speed up the adoption of the mobile cloud as a storage remedy significantly.
The scenario is changing; Now, users want to play more games, streaming videos, accessing social networking sites on their mobile devices.  It's really tough for the device to manage all activities simultaneously along with the superior performance. That's the main reason why demand of quad-core processors and internal storage are augmenting with galloping pace day-over-day.