At present, market is flourished with 7-inch Tablets and really, it's difficult to find out which one will suit for specific purpose. Google has already confirmed that it's going to host an event on October 29, while Apple and Microsoft will launch their Tablets on October 23 and october 26 respectively. On the other side, Acer has also decided to launch its Iconia A110 Tablet on October 30.
It's pretty clear that next week is quite important for Tablet manufacturers. However, Acer Iconia A110 Tablet will available on October 30 in the U.S. and Canada only. The lightweight device will have 7-inch screen with a resolution of 1024 x 600 pixels, Android 4.1 Jelly Bean, NVIDIA tegra 3 quad-core processor, 2 MP front-facing camera,  Bluetooth 3.0 technology and 7.5 hrs of battery life. The compact and stylish Tablet has been developed especially for reading, browsing, playing Games and entertainment purposes.
In addition to these, the Tablet will offer superior expansion and connectivity, micro-USB 2.0 port for hooking up other devices, and a MicroSD slot (with 32 GB additional storage). Besides, users can easily connect the Tablet to an external LCD or HDTV via the A110's MicroHDMI output. The A110 will be available at the price tag starting from $229.99 USD and CAD.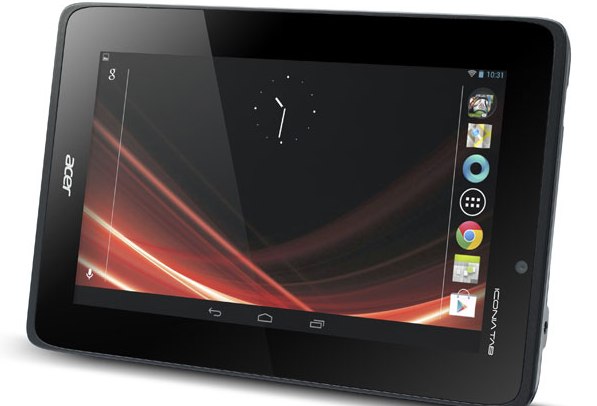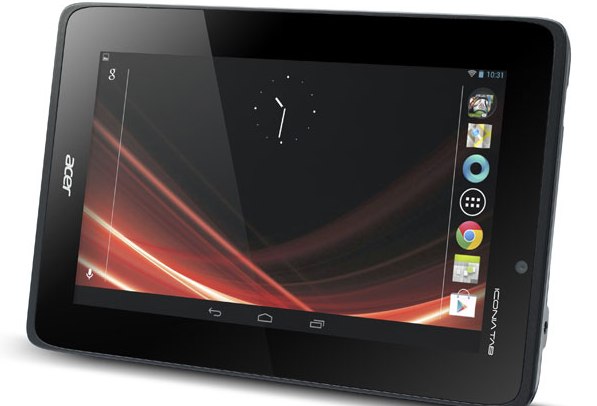 Of course, the Tablet is equipped with all stuffs that a standard tablet needs to have. Moreover, Google is currently offering 8 GB of Nexus 7 Tablet for $199 and 16 GB model for $249 for 16 GB. It's also rumored that Google could replace 16 GB model with 32 GB, while it's also speculated that the new 32 GB Tablet will come with 3G cellular connectivity later this year. Besides, Google could also launch 8 GB model of Nexus 7 Tablet for $99 by the end of this year. However, the search giant has not provided any official confirmation for the rumors so far.
The 7-inch  Nexus 7 Tablet features screen display of 1280 x 800 pixels with 216 ppi, NVIDIA quad-core processor, Android 4.1 Jelly Bean, 10 hrs of battery life (browsing the web over Wi-Fi) and 1.2 MP front facing camera. Presently, the device does not have rear camera, memory card slots and cellular connectivity.
In comparison, iPad Mini features 1024 x 768 pixels screen resolution with 161 ppi, A5 processor (used in iPhone 4S and iPad 2), Wi-Fi, Bluetooth and latest iOS 6. iPad Mini will be available at the starting price of $249 (rumored).
Anyway, none of the above Tablets are vulnerable in any aspects. Google's Nexus 7 Tablet has very affordable price tags compare to other two Tablets and the search giant is expected to launch some improved versions later this year. But this time, if you want to own the Tablet with superior specification at fair price tag, then you should buy Acer Iconia A110. The reason is quite obvious that Google has not yet officially confirmed anything about its upcoming products and we should not compare Apple's iPad Mini with the third generation retina display "new iPad".