The struggle of Nokia in India continues. Once a leading mobile handsets manufacture in the world, Nokia lost supremacy to Samsung at the beginning of this year. Smartphone was introduced by Nokia in 1996—the Nokia Communicator. Of course, innovation is essential for the success of any business and this was the reason why Nokia sustained its seigniorage for a decade until the arrival of iPhone in 2007. But now, Samsung is leading manufacturer in both smartphone and feature phone segments.
For Nokia India is considered as one of the most valuable markets. It succeeded to grab 54% of Indian mobile handset market in 2009. Is it ethical to say that the emergence of Samsung has cost Nokia severally or the company is itself responsible for its own decline?
Indian users are not risk averse; they prefer products and brands that require less investment and should be durable. Nokia created a strong trusted value among consumers in the last two decades.
Nokia Led Indian Market With Excellence Service:
Nokia has always been admired for its hardware, and with sturdy well designed hardware and quality services, the company ruled on consumer's heart for a decade. Nokia India started its journey with the objective to provide superior services to customers. The company has so far highest number of service centers in India — 718 Nokia Care centers and several more priority partners.
Nokia has targeted to all category of customers in the country and that's why, it launches products starting from INR 926 to as high as INR 30,631. In high-end mobile handsets, the company is facing stiff resistances from Apple, Samsung and HTC, while in the low-end mobile phones segment, local and Chinese manufacturers have clinched a significant market share of the company. At present, local manufacturers including Micromax, Karbonn Mobile and Spice Mobiles are incredibly gaining market share quarter-by-quarter. Besides, Chinese handset manufactures including ZTE and Huawei have also made stronghold in the country. Now, users have more number of options to opt feature phones or smartphones; local and Chinese handset manufacturers are offering their devices at very affordable price with more functionality compare to Nokia.
Failed To Understand Users' Perceptions:
Local vendors know users' perception better than the global brands. When Micromax started it's journey in India it targeted to the rural sector and launched the devices what users needed to have. Micromax enticed significant numbers of users through its dual SIM strategy. However, the main problem in rural sector is still related to the charging of mobile handsets due to lack of electricity. Some of the local vendors initially focused on the long battery life so that if once battery got full-charged then it could continue for long time. Even some of them launched their devices with torch as well, so that users could use the device as a torch in the night and most of manufacturers succeeded in their strategy.
Nokia India's strategy to launch low-priced feature phone with torch and long battery bake-up also worked out and it succeeded to make stronger presence in the rural India. But, it was little late in the adoption of dual-SIM strategy compare to local vendors. At present, global vendors like Samsung also emphasizes on dual-SIM devices.
In India, social networking sites grew up with dizzying pace over the last couples of years. Demand of social networking sites on mobile devices was initially identified by local vendors and they launched social networking apps on their cheap mobile handsets. These are just few examples where Nokia failed to initiate, but local vendors grabbed the opportunities.
Android Is Growing Up:
Mobile device sales in India are expected to reach 251 million units in 2013, up 13.5% compare to 221 million units of 2012. Samsung has grown up its market share from 15% in Q1 2011 to 49.8% in Q2 2012. In addition to these, 340 million low-cost Android smartphone are expected to ship in the country by the end of 2015.
Nokia's Symbian led the market with 46.6% market share until the end of the last year, followed by Android with 28.2% market share.  But, the scenario will be changed by the end of this year; Android is expected to grab 50.6% market share in the country, while Symbian will have just 23.3% market share.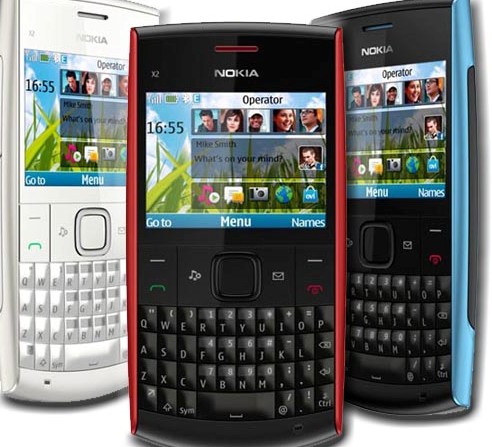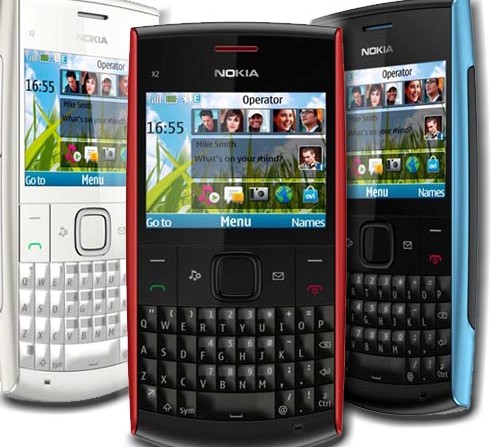 Last year, Nokia decided to stop working on Symbian platform and embraced Windows Phone platform–the platform is still not as matured as Android and iOS. However, the majority of Indian smartphone market is still predominated by feature phones.  Now, the trend is shifting from feature phone to smartphone and more than 20 million units of smartphones are expected to be shipped this year. Nokia's decision to adopt Windows Phone disappointed to considerable number of users across the country and they have unwillingly adopted some other platforms. The reason is quite obvious that they could not see any future in Symbian. They preferred to go with Android devices that benefitted to Samsung in gaining market share in India.
Mobile Ecosystem Is Required:
Apparently, Nokia has still poor mobile ecosystem and Samsung has leveraged on Google's Android ecosystem to entice users around. Success is not determined by hardware portion only, but it's sort out by integrated mobile ecosystem what Nokia is lacking presently. A slew of low-priced smartphones are being offered by local and Chinese vendors across the country that are no way vulnerable than Nokia smartphones.
The market share of Nokia in India is continuously declining due to its inability to understand the market shift. Increasing number of local and Chinese vendors in smartphone has also become one of the challenges for the company. More importantly, poor mobile ecosystem and Nokia's dependency on Windows Phone platform doomed the company to struggle in the market.
All said and done, it's too early to write off Nokia in India completely. Owning to its rich understanding of mobile market it shoudlnt be hard for the management to understand customers' chnaging preferences when it comes to device selection. All it's required for the company is to adopt and accept those as soon as possible.