Yesterday, Samsung officially unveiled Galaxy SIII Mini that gets into the same nameplate as its big brother. Although both devices run the same TouchWiz UI and have the same outward styling, but they are disappointingly different in many aspects.
In terms of screen size, the SIII features 4.8-inch screen display, while the Samsung's latest phone shows 4-inch screen display. However, it depends upon users whether they prefer smaller 4-inch or 4.8 inch screen— a 4-inch screen is somehow comfortable to use with the hand than a 4.8-inch screen. Beside, the SIII mini has a screen resolution of 800 x 480 pixels, but now, users are screaming for higher resolutions such as 1280 x 720 pixels, that the original SIII possesses.
The predecessor (Galaxy SIII) has 1.4 GHz quad-core processor, but the mini version has dual-core processor clocked at the speed of 1 GHz. In addition to these, the SIII Mini has just 5 Mp rear facing camera that is considered as obsolete since last year, whereas the SIII has a top-notch 8 Mp camera. Of course, the SIII has good 1.9 MP front facing camera, whereas the SIII Mini features VGA.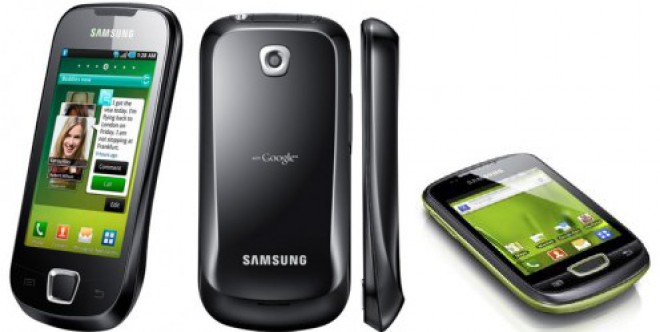 You have probably noticed, there's no any information about 4G LTE connectivity. What should we understand? Nowadays, LTE is quite common even in the lower-end devices in the matured market like the U.S..  Definitely, the new SIII Mini is considered as mid-range device which is expected to come in North-America anytime soon.
By the way, the SIII Mini is smaller than the predecessor device (Galaxy SIII), but 4-inch device could not be considered as small device because Apple has just mounted up the screen size of its iPhone. Anyway, the device limited to 3G is unacceptable nowadays for any phone endeavoring to be a potent player.
Hardware included in the Galaxy SIII Mini is reasonably decent and we can't compare it with its big brother. However, the device could be appreciated to have NFC and Android 4.1 Jelly Bean OS. It's also reported that SIM-free version of the SIII Mini in the U.K.will arrive two variants (white and blue) and that will cost £298.80. However, it's still unclear that when the device is going to make its presence in the U.K market, but Vodafone has confirmed that the device will be available in the country soon.
It would be a good hearsay for those who are excited to own Samsung Galaxy SIII smartphone (but could not buy due to higher price-tag), now they could easily buy because Best Buy will knock down the pricing of the Galaxy SIII by $100 for this Sunday only.
See the full specification of Samsung Galaxy SIII Mini: