Demand of mobile handsets in India is increasing with galloping pace, but the hold of domestic mobile handset manufacturers is still quite feeble in the market. Somehow absence of domestic supply chain and protectionist policies are responsible for poor stronghold of Indian phone makers in the market. On the other side, smartphone penetration in the country is quite low, however, over 11 million smartphones were shipped in the last year and the figure will surpass 20 million units by the end of this year. In comparison, China is expected to ship 150 million smartphones this year.
The major difference between these two emerging markets is; In China, local companies account for 61% of mobile devices sales in the country, but it's just 6-8% in India. Last year, in India, 31% mobile market share was clinched by Nokia alone, followed by Samsung with 15%. Till the end of 2011, Micromax was the only Indian company succeeded to grab dignified market share, just 5%.
In India, majority of people own feature phone and they are still relying on the device just for phone calls; That's why, voice services are the main source of revenue for telcos in the country. It's also considered that the growth of mobile market is more likely to be operated by replacement of handsets rather than addition of new users. Indeed, it's important to know the trend of replacement of the mobile handsets in the country.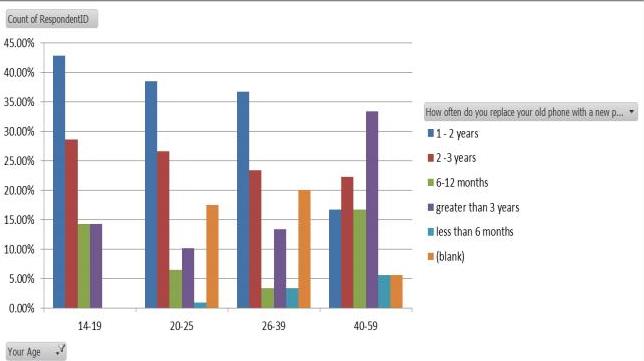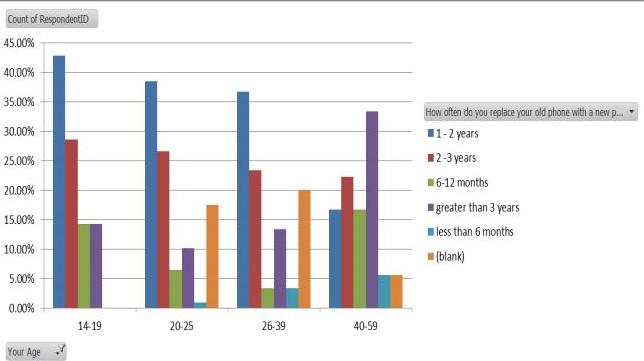 According to a survey, conducted last year, a huge number of mobile handset users is expected to replace their mobile device in forthcoming years and I think, domestic manufacturers are knowing the fact pretty-well compare to foreign players. Local mobile handset players are competing against cheaper rival offering from other countries and even low-priced Chinese handsets have made stranglehold in the market.
Folks in the country have very tight -budget and that's why, 95% of mobile subscribers in the country are using pre-paid services. In India, demand of dual SIM mobile device is also quite high. However, some of the gains in the market share have been driven by domestic players due to their distribution policies and aggressive price strategies especially in the rural market.
In addition to this , if we consider the teledensity graph of the country, then we could see a greater opportunity for domestic vendors.
It's crystal clear form the above graph that by 2016, India would have teledensity 90; In urban sector, it will reach to 160 and teledensity in rural sector will approach to 60 by 2016. Of course, the graph depicts that the mobile handset adoption is going to surge in upcoming years.
The question is here; Whether Indian mobile handset vendor could contend global players or not? I think, they could. Some domestic brands such as Micromax, Karbonn and Maxx have expanded their businesses into neighboring countries such as Nepal, Sri Lanka and Bangladesh and they are focusing on some other markets. Actually, they are focusing to price-sensitive group of consumers and they have somehow succeeded in their intentions.
There's need for the country to create domestic mobile vendor-friendly ecosystem so that domestic vendors could prove themselves against the global brands. Besides, the country also needs to invest sufficient on its Research and Development (R&D) segment to boost up the motivation of local manufacturers.