Mobile advertising is considered as one of the effective platforms that has ability to target unique subscriber. Due to effectiveness and unique targeting ability, mobile advertising revenue to mount up three and half times by 2016 compare to the present state. In mobile advertising revenue, BRIC countries such as India, Brazil and China are going to play vital role and expecting to contribute $6 billion revenue by 2016. Of course, in coming years, mobile advertising is going to be one of the dominating media for marketers and advertiser to make their stronghold among mobile subscribers.
At preset, it seems that the mobile advertising platform is just as an extension of online advertising (on PCs) in India, but forthcoming years, the platform is going to boom the market. In India, there are over 900 million mobile subscriptions and rapid growth of smartphone and Tablet across the country is attracting several mobile advertising companies.
According to a recent survey, 47% of the global Tablet users engage with ads on their device more than once a week, while 25% of smartphone users do this. The survey also said that once these mobile users engage with ads on their device then 80% of smartphone users and 89% of Tablet users are lore likely to take action on these ads.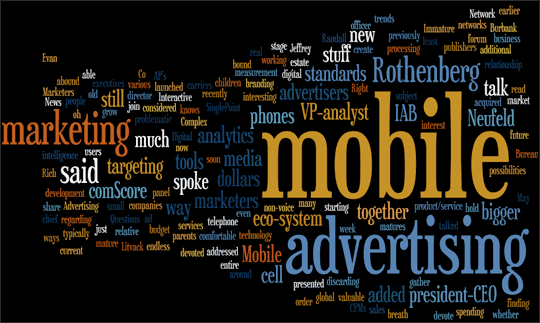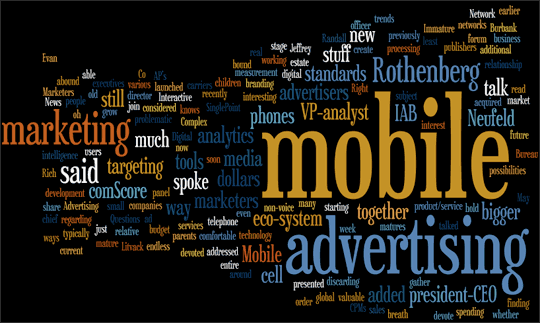 There are lots of companies around the world are willing to expand their presence in India and Asian Markets. Yesterday, Yahoo tied up with Affle for mobile advertising campaign in India. Both the companies will try to engage target mobile users through their advertising campaign. Undoubtedly, Yahoo has already established itself in personal digital experiences to a huge global audience and the amalgamation of both (Affle and Yahoo) could create mobile advertising ecosystem in India.
In the last couple of years, interest of Tablet and smartphone users has grown up in mobile advertising. At present, the marketers are keen to know how consumers use their mobile handsets to access brand messages and mobile ads. The partnership of Affle and Yahoo will enable them to sell mobile advertising inventory across Tablet, smartphone and feature phone platforms.
However, the concept of mobile advertising in India is still nascent, but adoption has been augmenting since last couple of years. Last year, a study estimated that a revenue of the global mobile marketing industry would surge to $60-$80 billion by 2014. In April, a report stated that mobile advertising market would soar to $28 million (INR 144 crores) in India by 2013.
In India, mobile advertising is basically categorize into three parts—WAP/browser based ads, short messaging services (SMS) and in-apps advertisements. Astoundingly, 75% of mobile advertising revenue comes from WAP/browser in India, while in-app advertising account for 20% of the total mobile advertising revenue.
The question is here; whether Indian brands, apps makers and mobile companies are using ads effectively to make their reach stronger across the country? The hurdle for brands to deter is the lack of mobile awareness, and mobile subscribers are still thinking that mobile advertisement means SMS advertising. Anyway, the smartphone penetration in the country is still quite low and low-end feature phone would not provide superior user experiences like smartphone and Tablet.