The smartphone market is predominated by just two players–Apple and Samsung. Numbers of smartphone vendors including HTC, LG, and Nokia have saddled their all affords to soar up its market share, but the scenario is almost the same. But, what would you think if I say that Motorola Mobility has potential to compete with potent rivals like Apple and Samsung? It sounds somewhat weird, but I have a stringent logic in this context.
Yesterday, Motorola unveiled its three smartphones–RAZR M, RAZR HD and RAZR MAXX HD– at media event in New York city. The company has focused on the speed–because the devices would have to be connected on Verizon's faster 4G networks–and larger screens. Anyway, these are the first new phones since Motorola Mobility's acquisition by Google, completed the transaction in May. Google kept silence about the planning and new releases until the last month. Everyone knows that an amalgamation of Google and Motorola Mobility is committed for mobile innovation.
Referring to Android, a Google's executive–Dennis Woodside–said, " We want to be pushing the limits of what Android can do. It doesn't need to be the biggest player, but it can be one that's truly leading in leaps and bounds in generations and generations of devices."
Google is currently more aggressive towards its integrated hardware-software ecosystem. The search giant has started to revamp the Motorola's structure–the company recently announced to lay off 4,000 employees. Definitely, under Google's umbrella, Motorola Mobility could touch the sky.
The new phones (unveiled yesterday) have an impressive component– Motorola's home made cellular modem which has been equipped inside the devices– that evinces Motorola's bequest as one of the pioneer wireless companies. The cellular modem inside connects the device with the faster 4G LTE networks.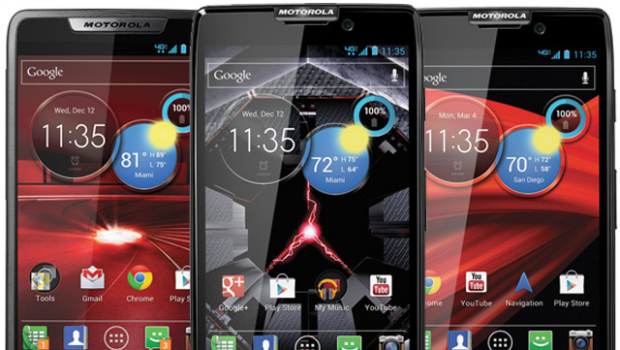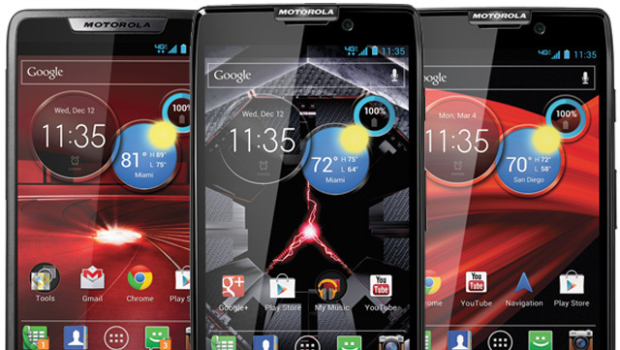 At present, 4G LTE networks are considered as a standard for the telecommunication segment and Motorola has helped to develop the technology (involved in it). It's clear, the company knows how to design 4G LTE supported devices with fair battery life. If we consider Droid Razr HD, then it has 4.7-inch screen with 16 hours of talk time, which are admirable.
Apple has recently won a court victory against Samsung and the South Korean electronics giant has been forced to pull out its eight flagship devices from the country. In the U.S., Motorola could leverage over Samsung's defeat and also, it will get benefit from Android popularity.
The RAZR smartphones are being powered by Android 4.0 OS (will be upgraded to Jelly Bean OS by the end of this year) and also, they will be powered by the U.S. telecom network of Verizon Wireless. At media event in New York City, Google's executive chairman–Eric Schmidt–said, "We turned these things from phones into super computers. They shouldn't be called cell phones anymore. They should be called computers."
It's pretty clear that the price of the device is one of the determining factors for the shipments of any device and that's why, Motorola has kept the price very affordable; RAZR M will have $100, after $50 rebate for contract of two-year on Verizon networks. Why would you not like to have a pocket computer for just $100?