So, the baby is out; Nokia has placed its bet in Windows Phone 8 space by unveiling its flagship Nokia Lumia 920 – company's first ever smartphone powered by Windows Phone 8 OS. Though, the launch didn't surprise many as expectations were in right direction since yesterday, Nokia managed to fascinate people through its astounding Nokia Lumia 920 model. Features like Wireless charging, Pureview Camera and 'first-in-class' PureMotion HD+ display are the ones that got the eye-balls rolling.
Nokia Lumia 920: A Powerful Packed Beast
The 4.5" 720p curved glass display phone is being claimed the most innovative and the best Windows Phone 8 industry has witnessed ever. Nokia Lumia 920 is running over Quad-Core 1.5 Ghz Snapdragon S4 processor with 1 GB RAM and 7 GB of SkyDrive built-in storage. Like its predecessors, it also has 8.7 PureView Camera supporting 1080p camcorder video recording. Its 'floating-lens' optical image stabilization technology allows users to click sharp and crisp in the dark. In-Built Wireless charging feature is another area of attraction which makes Lumia 920 a desirable gadget.
Few other features, like Pinch Zoom, long battery backup and most responsive screen are something to explore in-depth. The 720px XVGA screen is reportedly claimed to be the fastest and most responsive screen till date. It could refresh 2.5 times faster than any other smartphone currently available in the market.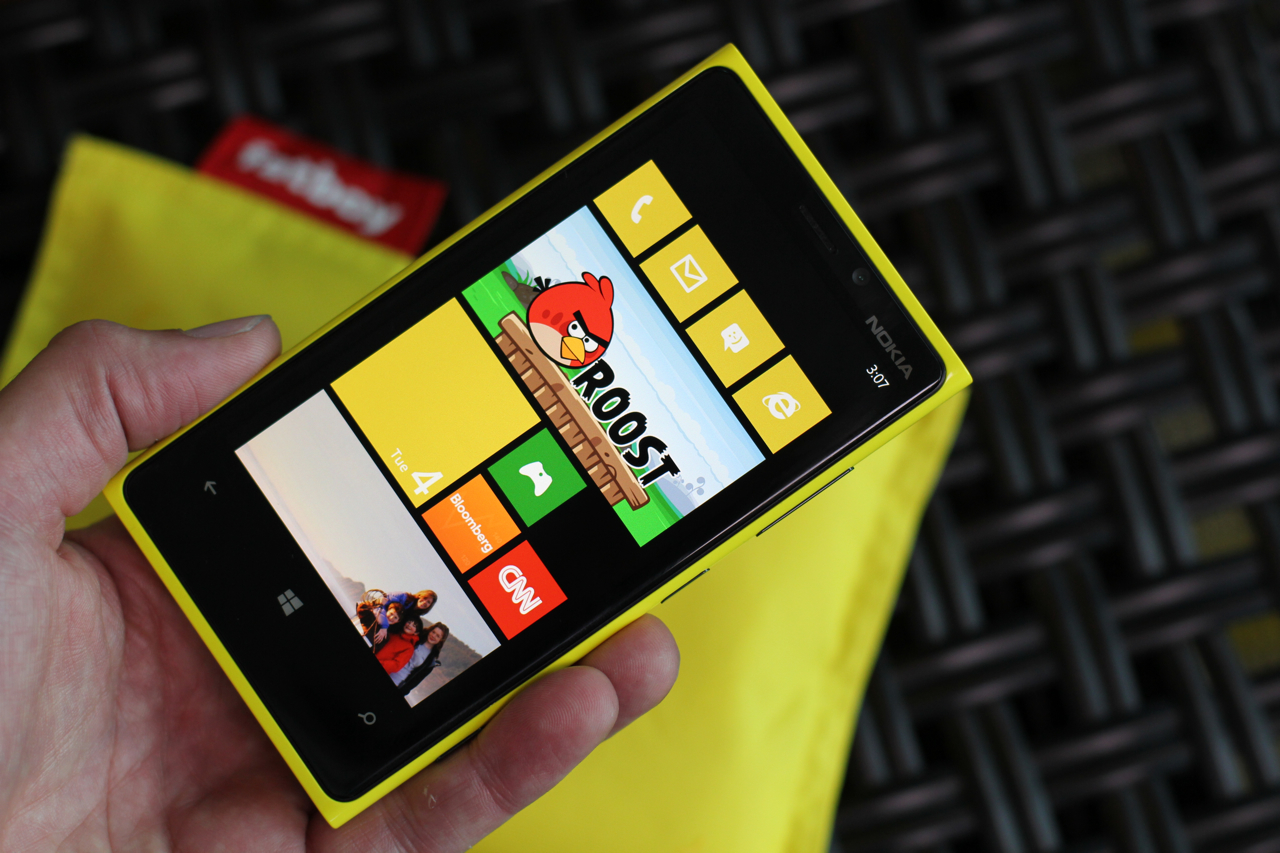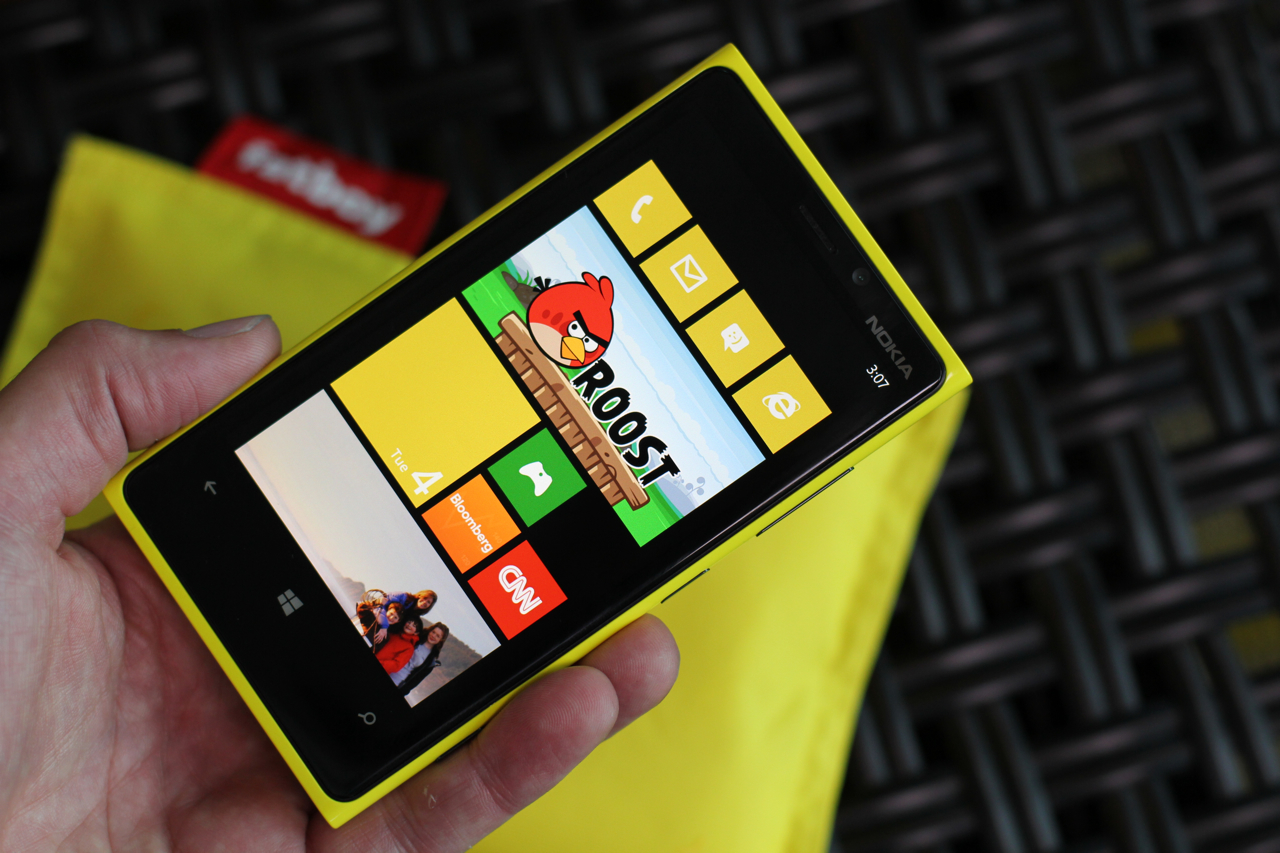 However, if you want to drill down the phone specification deeply, here is the link which will surely help you to have complete control over Nokia Lumia 920 from hardware prospective.
Has Company Got It Right With Nokia Lumia 920
Nokia has unveiled the phone at the time when Apple's iPhone 5 is just at the next corner. Though, Nokia Lumia 920 is not the first ever Windows Phone 8 industry is witnessing; Last week Samsung already showcased Samsung Ativ S – 4.8 inch screen Windows Phone 8 – smartphone at IFA event. While, HTC is also pulling its sleeves to place its bet in Windows Phone 8 space after two weeks. In all such scenario, securing a sizable market for its Windows Phone 8 beast won't be a cake walk.
However, there are few factors favoring Nokia and could be helpful to improve its market share in smartphone industry with Nokia Lumia 920. The recent verdict over Apple-Samsung pact has apparently pushed Samsung on back foot and Apple is demanding immediate black-out of atleast 6 Samsung smartphone from market. This could possible create some gap in demand-supply and Nokia can leverage upon the situation by filling its Nokia Lumia 920 there. Anyhow, by setting up Nokia Lumia 920 with 4.5 inch screen Nokia has placed it directly opposite Samsung's Ativs S for head-to-head competition.
The direct support from Microsoft – the company who developed Windows Phone 8 OS – could be another factor for Nokia to leverage upon.
Undoubtedly, Nokia has superbly loaded Lumia 920 phone with many great features from hardware and software prospective. A high definition super responsive screen, high-quality HD camera and long lasting battery backup of 10 hours are enough to entice users who are looking forward to own Windows phone.
However, it would be interesting to see how Nokia tags Lumia 920 Windows Phone 8 smartphone when it comes to affordability. And, if Nokia is ready to welcome low margin gains or even marginal loss by selling it quite competitive cost, it would be definitely an intelligent move which would prove beneficial in long run for Nokia.
Unfortunately, the wait has got little long to survive as Microsoft would be launching Windows 8 only in October, followed by the launch of all Windows Phone 8 smartphones.
In mean time enjoy the hands-on video of Nokia Lumia 920;
http://www.youtube.com/watch?v=8Q8tlSDpVDI
Video Credit: Nokia