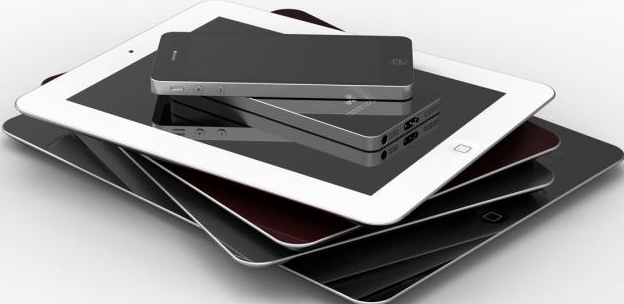 Indeed, Apple is preparing to outburst this holiday season and its 8 new products are in the queue to be launched later this year. The upcoming list comprises iPhone 5, iPad Mini, new iPods and updated Macs. Previously, I have already mentioned why Apple should organize two separate events for its two flagship products—iPhone 5 and iPad Mini–?. However, it has been confirmed that Apple is going to take a separate event for iPhone 5 on September 12 and the device is expected to be launched on 21 September.
In September, you might see some more products including a 13-inch MacBook Pro with retina Display, a new iPod touch and a new 21.5-inch iMac from Apple, along with iPhone 5 . In addition to these, Apple is also planning to hold another media event in October, where the company will unveil iPad Mini with 7.85 -inch display. In October, the company will unveil some more products such as iPod nano, a modified new iPad and a new 27-inch iMac.
As I earlier mentioned that Apple could not meet the demand of iPhone 5 in Q3 of this year due to poor-production of in-cell touch panels and dock connectors. Just a few weeks before, the company also instructed to manufacturers partners to ramp up the production of iPad Mini.
Why Apple's crowded lineup is coming before the end of this year? Actually, some of these products were intended to be launched at the end of Q2 or in the early in Q3 of this year, but due to component production and assembly issues these products had been delayed in Q4 of this year.
It's pretty clear from the above image when these products would be launched before the end of this year. The new iPod touch and iPod nano are expected to be equipped with new panel technology and also, the new iPod nano will have wireless connectivity—which will allow users to download contents from Apple's iTune Store and iCloud. iPod nano has been delayed due to the difficulty in placing a Wi-Fi chip inside the device, however, the problem has been settled down now and it's expected to be launched in mid-October.
Apple's 13-inch MacBook Pro with Retina Display will likely to have an entry price starting from $1,100. It's very tough for the the manufacturer to meet the demand of the product prior to late October.
The big thing is here that GSM Israel has leaked out a video of full-fledged assembled new iPhone this week at IFA 2012 event. The device in the video appears almost similar to the previous leaked enclosures of the new iPhone. See the video:
httpv://www.youtube.com/watch?v=LV9y-bQ4-qM
If the device is Apple's iPhone 5 , then definitely it has larger 4-inch display screen and also, it's clear from the video that the fully-assembled device has mini-Dock connectors and rear facing camera module. But, we can't be assured because the surface of the device appears in the video is showing off reflection similar to the some synthetic materials rather than Gorilla Glass. I have little- bit doubt that the device is well-crafted mockup of iPhone 5.