Here, I'm not going to discuss the importance of dual-core and quad-core processor. I have already mentioned why manufacturers are focusing on quad-core processor, but it doesn't mean that dual-core processor is vulnerable compare to Quad-core. For example, if anyone asks you to choose one smartphone from Droid RAZR M 4G LTE and LG Optimus G, then what would you opt?
Prior to buy any device one needs to know the specification of the devices. In nutshell, Droid RAZR M4G LTE is equipped with dual-core Qualcomm MSM 8960 snapdragon S4 processor, 1 GB RAM, 8MP rear camera (capable of taking 1080 p video), Full GSM/UMTS/HSPA+ global roaming, a 3 MP front facing shooter and 8 GB internal storage with microSD support. In addition to these, the device will also have 4.3-inch HD (960 x 540) Super AMOLED advanced display screen and it will be powered by Android 4.0 (Ice Cream Sandwich). Besides, the device also offers NFC and row of virtual keys. It's quite clear that Motorola Mobility is now a part of Google and the company is offering all those features that a standard smartphone requires.
Image credit: engadget
On the other side, LG is also struggling in the smartphone segment to regain its market share and it would rely on its upcoming the world's first LTE smartphone with quad-core Qualcomm Snapdragon S4 Pro Processor (with 1.5 GHz speed). The device  will have  Android 4.0, 4.7-inch WXGA True HD IPS+ (1280 x 760 pixels), 13 Mp rear camera, 1.3 front facing camera, 2,100 mAh battery, 145 g weight, Bluetooth 4.0, Wi-Fi, USB 2.0 HS, A-GPS, MHL, DLNA and NFC. For getting detail specification of LG Optimus G, go through with the link.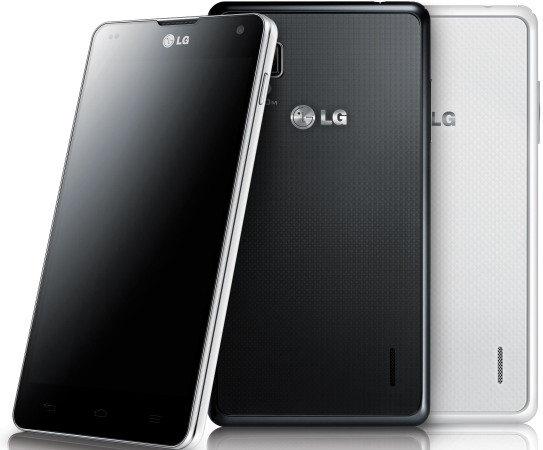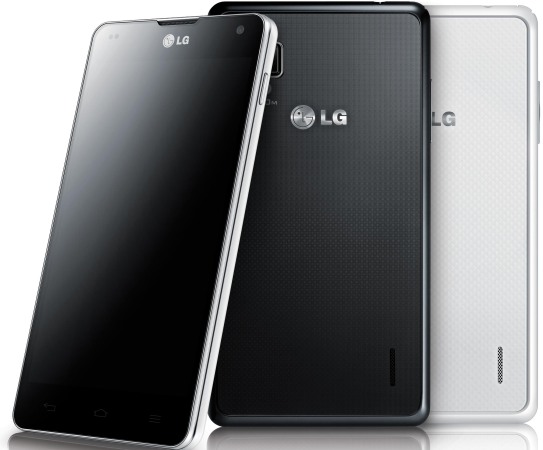 Yesterday, at IFA event, Samsung also unveiled its next generation Phablet device (Samsung Galaxy Note II) having incredible features. However, the price of the device is quite higher and definitely, price sensitive user would not prefer to own the device. If we consider the recent verdict of Apple-Samsung patent war, Android partners will have to face some challenges in the global market in forthcoming days. If you will look LG Optimus G, then definitely you will point out that the company is focusing on the quality of components. But, Motorola's Droid RAZR M4G LTE possesses all features which are needed and offering the device for just $149.99.