Samsung has finally unveiled Galaxy Note II – the much awaited second generation of its Phablet range. At IFA event this was one of the biggest attraction and talk of the talk since the day one and with the launch of Galaxy Note II, Samsung has made one thing very clear – there is room for of unavailability; With giant 5.5 inch screen in Galaxy Note II, company has got a device on almost every quarter-inch only to make the biggest catalog in Smartphone section.
First, What's New With Samsung Galaxy Note II
Though, Samsung had a little room of improvement with its Note range, I must say, company has done a good job by making the optimum use of empty space in that room. In Galaxy Note II, Samsung has managed to fit 5.5 inch screen in the same overall size of Galaxy Note I just by fine tuning its curves.
HD Super AMOLED screen is another commendable upgrade in Galaxy Note II. However, the biggest transformation comes in the form of Quad-Core processor and 2 GB of RAM. The predecessor of Galaxy Note II is running on Dual-core processor with 1 GB RAM.
Besides, the improvement in S –Pen design for better grip, upto 64 GB of storage and availability of Android 4.1 (Jelly Beans) are few other improvements Samsung has brought in Galaxy Note II
So, Much Inside The Box But Still Fails To Entice !!!
Before, I start throwing few real hard stones on Samsung Galaxy Note II, I would like to make the point clear that I am among the early adopters of Galaxy Note I, using the beats for almost 11 months now. Then, why such restlessness ? Trust me; being such a loyal customer of Samsung and a great fan of Galaxy Note, I was riding high with expectations before the launch of Galaxy Note II. However, the new baby of the beast seams to have relaxed muscles rather than powerful tools to roar.
Quad Core Processor – Really Makes A Big Difference ?
No, I don't think so. And, I do have strong justification and logic to back my words. How many of you who have a mobile device with 1 GHz Dual Core processor speed or more and have managed to take the device for the extreme processor performance ? The numbers would be countable! Users are still hanging out with laptops, Tablets and desktops for serious computing and concurrent activities and app usage on Smartphone are still limited – if not minimal. The ecosystem of general apps usage is quite common among mobile users as most of us hangout with identical networks and activities.
Try this; Go to "Task Manager" of your Android device running on minimum 1 Ghz Dual core processor and see the number of apps running on your device. Don't forget to note down the processor consumption too. Try to do the same exercise multiple times in a day in order to find out the event when your device is trying to cope up with maximum activities and running apps. At such event, check the processor resource consumption and you will be surprised enough to see still processor can accommodate few more requests. Now, think about the same situation with a device which has more powerful Dual-core 1.2 Ghz processor like Galaxy Note !
So, what's the point here – Do we really need (and invest) a processor with quad-core capabilities when we have no supporting ecosystem to use it for optimum performance? And, if the answer is NO, then why smartphone makers are intentionally pushing Quad Core towards us ?
Screen Size And Resolution
Though, Samsung has increased the size of screen in Galaxy Note II but with lower resolution. Compare to 1280 x 800 pixel resolution of Note I, Galaxy Note II has got 1280 x 720 pixel resolution. Now for the matter of fat, to receive the best UI experience, device should serve with more higher resolution with bigger size screen and that is something missing ( in fact downgraded) by Samsung.
Camera
Camera of Galaxy Note II is almost identical and produces similar results like Galaxy Note I . However, the front camera of Galaxy Note II has been specified down to 1.9 mega pixel compare to 2.0 in Galaxy Note I.
2 GB RAM
The much appreciated upgrade, I can claim, is the welcome upgrade of RAM in Galaxy Note II. Most of the time my Galaxy Note I kept consuming close to 80% of available RAM that results in slow app performance sometime. With additional 1 GB RAM, the overall experience of the device is going to be much faster and smooth.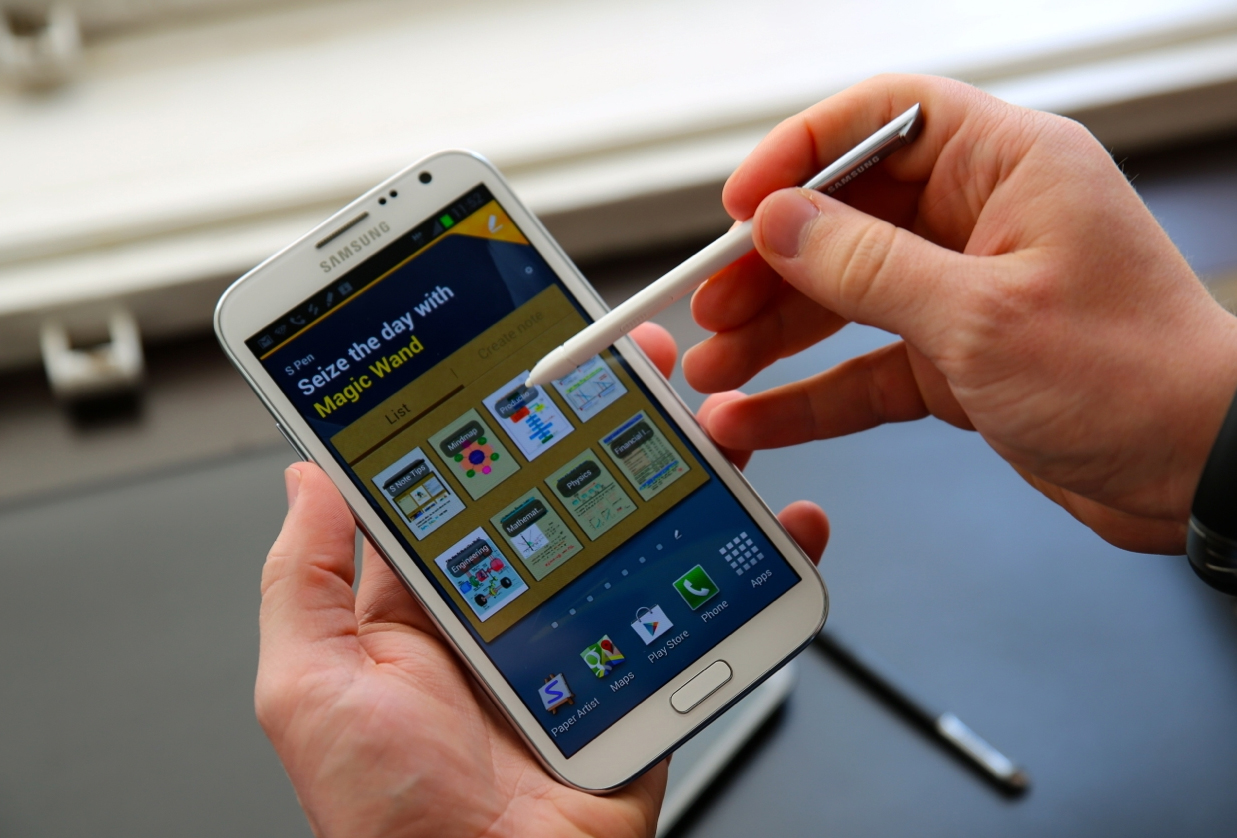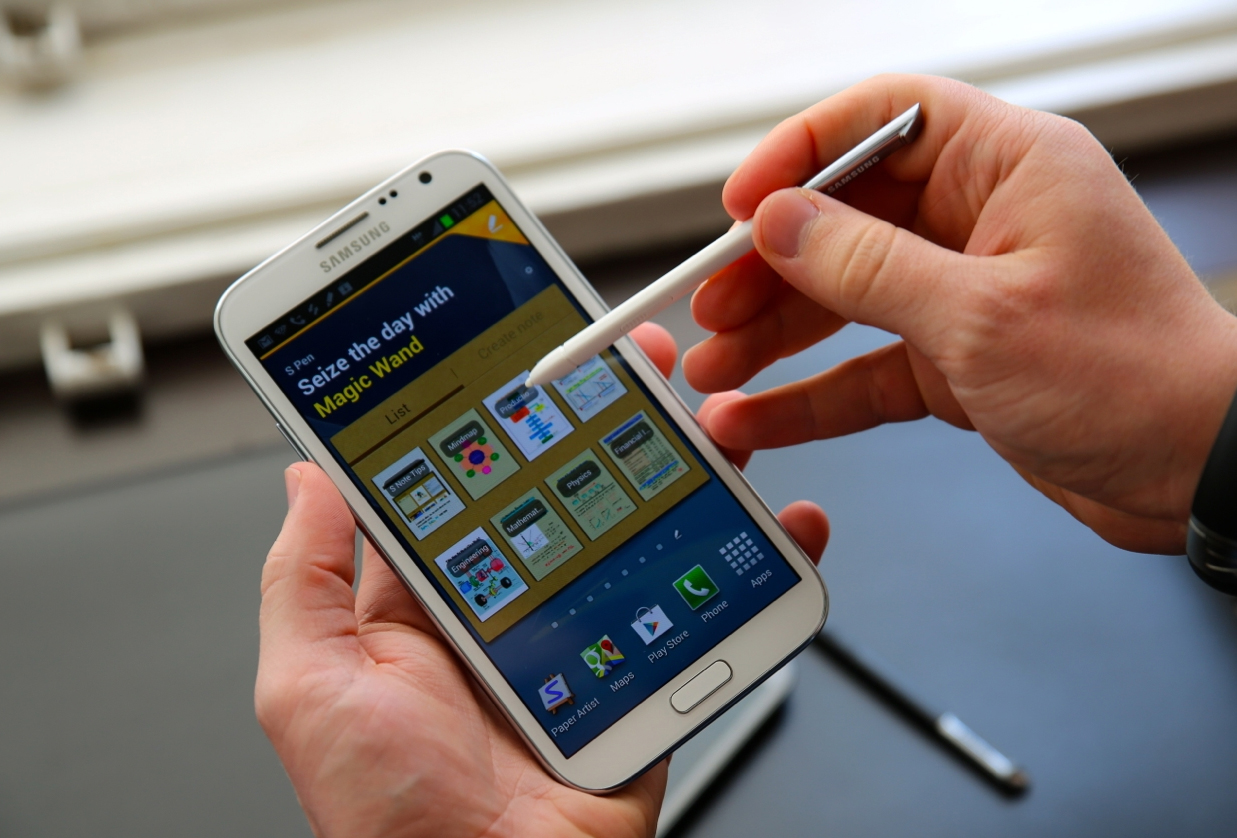 Mix Of Upgrades And Downgrades but Cost ?
Though, Samsung has not spilled any beans over the price of Galaxy Note II but few sources have claimed that device is going to be paced within the range of $800 – $850 and this makes sense. Samsung only gadget with Quad core processor Galaxy S III has been tagged with $700 while it has lower screen size of 4.8 inch
At such costlier affair with almost negligible benefits, Galaxy Note II deal may not entice many users. In fact, with 10 million units sold already, Galaxy Note I is far better an intelligent investment for users – like me – who want to narrow the gap between Smartphone and Tablet. Unless and Until you are not one of the obsessed gadget geeks, you can extensively enjoy the experience of Galaxy Note II with its predecessor and make yourself rich by $200.
Video & Image Credit: Slashgear