In this busy world, people come across many interesting web pages online, which they might want to read later and it is a messy task of saving all those pages. I mean, I have seen people copying links of web pages and save it manually in a notepad for future reference.
You can find dozens of bookmarking apps in various app stores, but most of them doesn't cater or complete the needs of users for a perfect bookmarking tool. Pocket – read it later app – has redesigned its app to provide a better and complete bookmarking experience to read selected pages, later. Bookmarking can be done through browser or from apps like Twitter, Flipboard, Pulse and Zite.
According to a blog in Pocket's official blog Pocket users are saving nearly 1 million items each day from every major devices like from the web, Android, Amazon and iOS.
It is mentioned in the Pocket blog post:
"We're incredibly excited to announce today that we've raised a $5 million round of funding made up entirely of our existing partners, led by Steve Vassallo of Foundation Capital and joined by Steve Anderson of Baseline Ventures and Joe Kraus of Google Ventures."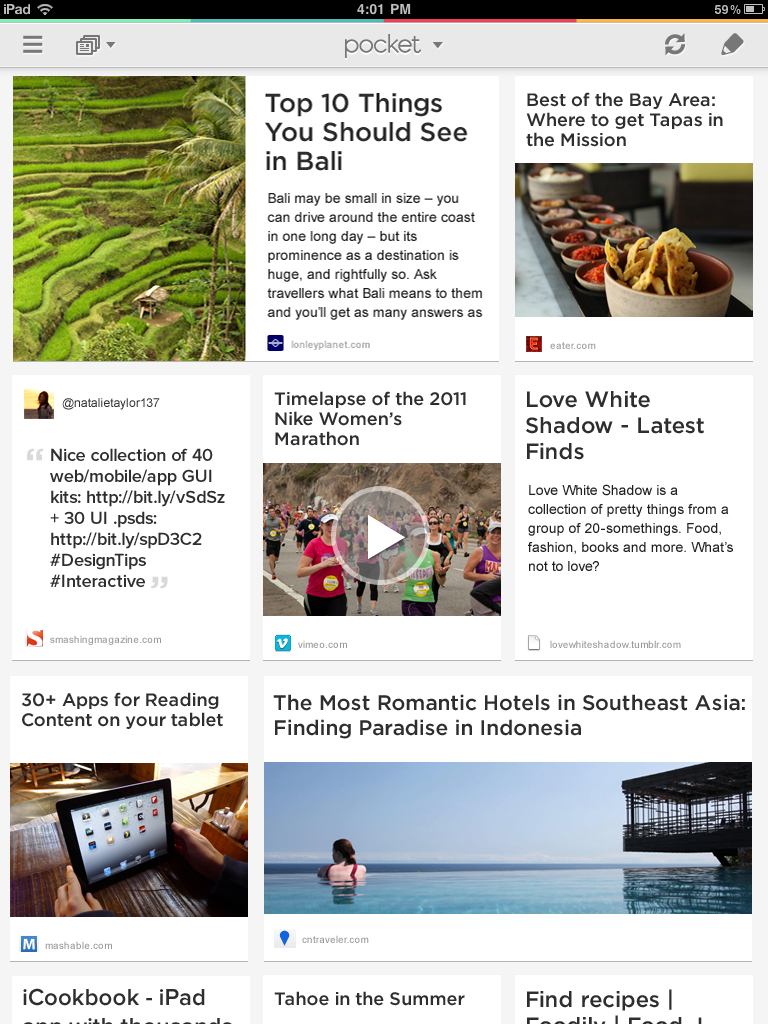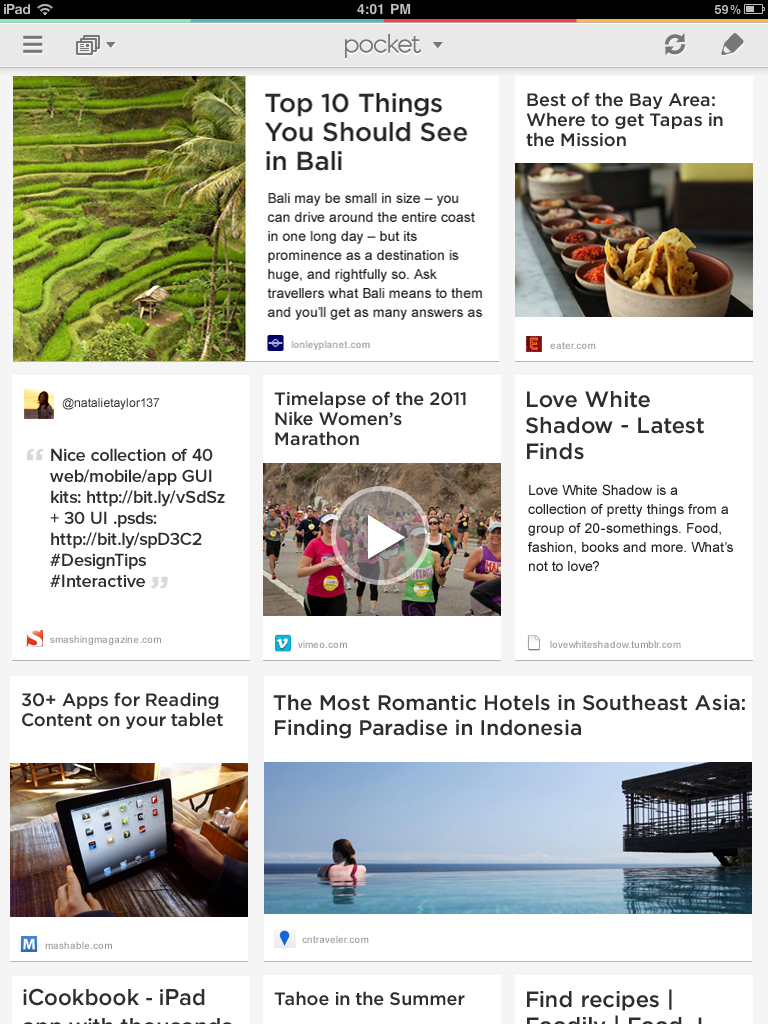 Pocket Bookmarking app:
Pocket – a bookmarking app, was formerly known as "Read It Later". Users can bookmark articles, videos, images and almost everything in the web. Once you sign in, you just need to tap the Pocket icon, when you come across any web content that you want to read later and the cool part is that you don't even need to sign in to do that.
However, to view the saved content, you need to sign in. You can view the saved pages either in a list view or in a tile view. Users will be provided with options where they can mark pages as favorite, mark pages as read and delete web pages that you finished reading.
With the new design, users can now be able to find out only those saved pages that were tagged in the past. You can find out the list of pages that are related to videos, articles or images. Even you can bulk edit all the bookmarked pages at once. Also you can sort the newest or the oldest bookmarked pages.
The redesign would surely ease the difficulty in reading the bookmarked pages, especially those Pocket users who bookmark a lot of pages on a daily basis.
Here is a cool and quick videos about Pocket:
http://www.youtube.com/watch?v=205gjDFTC9w