Challenges For Nokia During Q2, 2012
Last months, Nokia announced to lay off 10,000 jobs and also decided to sell its luxury phone division to a private equity firm. The company showed off its interests to invest in some key growth areas, planned to optimize cost reduction target and also, focused on some operational changes. During second quarter 2012, growing competition in the mobile handsets segment affected to the company's Smartphone business. However, the company already announced to its shareholders that they could meet some loss in terms of revenue in Q2 of this year than the previous quarter.
Nokia Q2 2012 Interim Report
Today, Nokia has reportedly released its Q2 financial report, revealed a total operating loss of €826 million (almost $1 billion). However, an operating loss in Q2 of this year was somewhat less than the loss of €1.3 billion (around $1.6 billion) in the prior quarter. In terms of net cash flow, the company rose by €102 million (around $125 million) in Q2 of this year, due to sturdy quarterly cheque and licensing payments from Microsoft.
Indeed, all eyes were pinned on Nokia's Smartphone sales. The company has reportedly stated it has grown up 4 million Lumia units quarter-over-quarter, double than the Q1 of this year. In Q2, 2012, Nokia sold 83.7 million mobile handsets, up from 82.7 million in Q1 of the same year. However, the sales of Nokia's mobile handsets declined by 4.8 million compare to the last year. On the other hand, the sales of Smartphone (aggregating Symbian, Meego and Windows Phones OS) dropped to 10.2 million in Q2 of this year from 16.7 million in Q1 of the same year.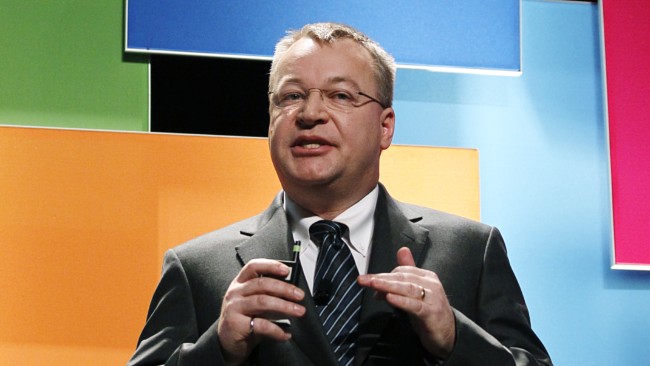 Despite of all these, an average selling price (ASP) of Smartphone raised to €151 ($185) in Q2 of this year from €143 ($176) in the prior quarter, due to an increment of Nokia's Lumia's sales. However, the ASP of Lumia model fall from €220 ($270) in Q1 of this year to €186 ($228) in Q2 of the same year.
Nokia's CEO–Stephen Elop–said, "Nokia is taking action to manage through this transition period. While Q2 was a difficult quarter, Nokia employees are demonstrating their determination to strengthen our competitiveness, improve our operating model and carefully manage our financial resources."
Nokia's Belief On Windows Phone Platform
The company is still relying on Windows Phone platform rather than its Meego and Symbian. However, Microsoft's contribution to net cash flow and an increasing shipments of Windows Phone powered Lumia models in Q2 of this year have compelled the company to remain with the same platform (Windows Phone).
In terms of Smartphone shipments, Nokia's business has been sucked and really, it's matter of concern for its management. Undoubtedly, the the grip of the company is continuously fading from Smartphone since last year. However, it has spent billions of dollars on its R&D projects, but it's still seeking for the innovation in order to make its greater penetration in the market. Since last couple of years, it has been noticed that the company has spent a lot on patent portfolio, but company's CEO said in an interview with WSJ, "But of course, just just doing patent is not sufficient to fully monetize it."
Really, Nokia has failed to innovate at the critical time, on the other hand, its rivals like Apple and Google are periodically launching high-end Smartphone and Tablets . Recently, AT&T announced to plunge the price of Lumia 900 model to $49.99, half of the previous offered price. For Nokia, there's still a dark outside the tunnel and we might expect the same performance in Q3 of this year as it has performed in Q1 and Q2 of the same year.