In this busy world, people mostly prefer internet to do almost anything and what will you do when something urgent has come up and you desperately need internet connection but don't have one. So an app called "Open Garden" has been launched recently, which enables users to share or latch on to the internet bandwidth, who has internet connection and "Open Garden" installed in their devices.
How Open Garden works:
When ever you are at some place, in need of internet or WiFi access in your smartphone, laptop or tablet, you need to first ensure that this app is installed in your device. Later on this app automatically connects to the other person's device nearby you, with Open Garden installed in their devices and provides you with internet access – for free. You won't loose the connection unless these devices are in proximity.
All this process goes on in the background quietly and the connection is maintained among the devices with the help of  Bluetooth.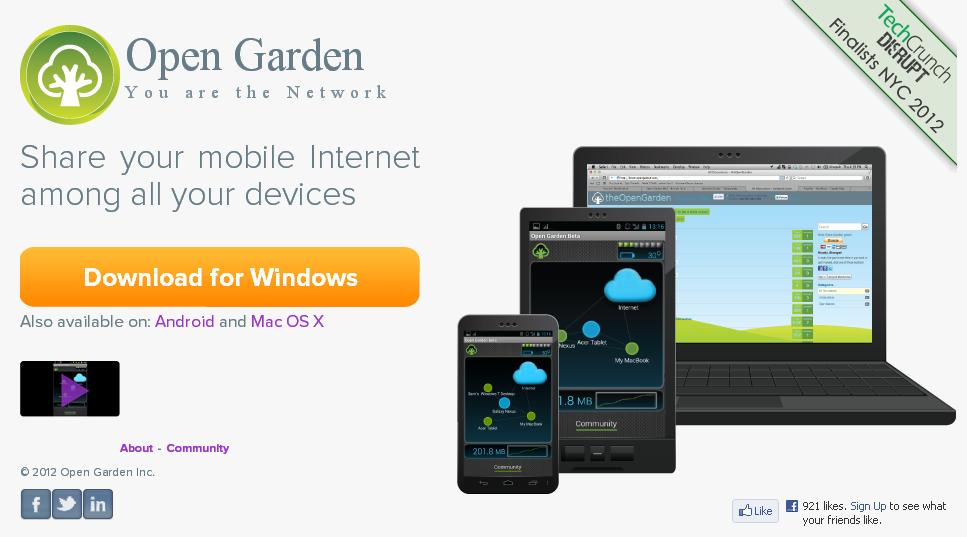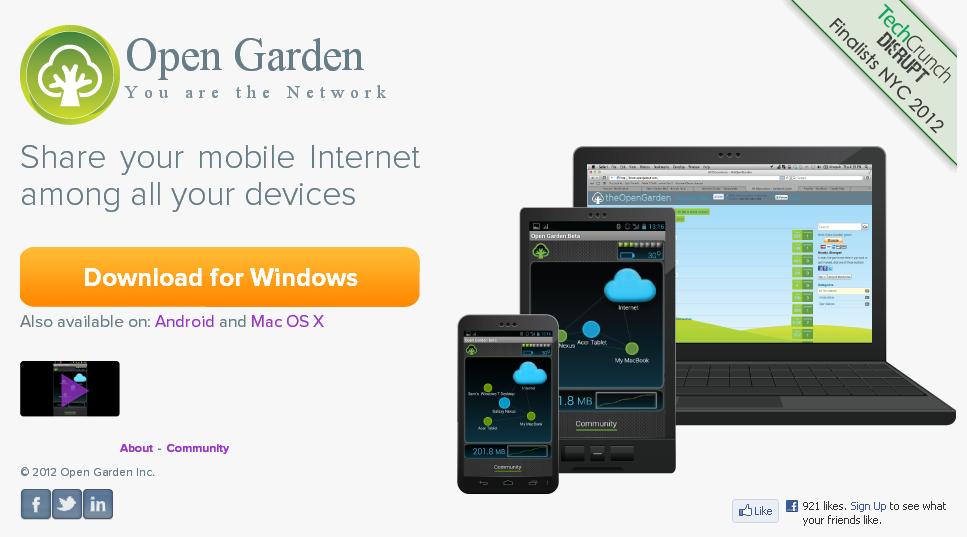 Micha Benoliel, co-founder and CEO of the San Francisco based company "Open Garden" said that the app is available for Android devices and can also be used to interconnect different devices, such as an iPhone and tablets, for free using the plan.
It is almost like a network where more and more people can join in to share the web. If the provider is no more in the network, then this app automatically finds the next best signal provider and latches on with it.
Open Garden for whom:
As said by Micha Benoliel, this app is especially important to the travelers who are eager to avoid hefty roaming charges. Providers with unlimited internet plan won't have any botheration of others sharing their internet data. In your respective device screen, you can see from whom you are sharing the internet and who all are the other receivers and providers of internet near to you.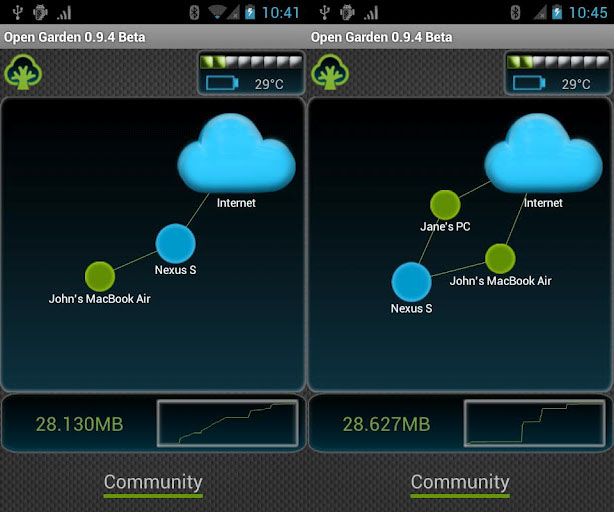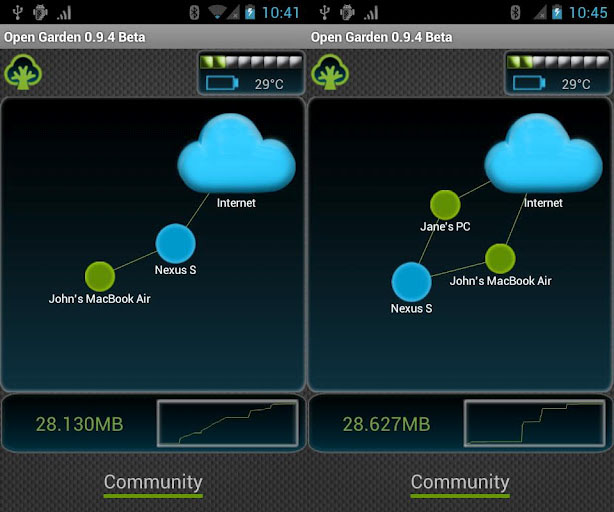 Will the providers spare some bandwidth:
Going through all this there are certain questions that loop in the mind.
Will the providers be comfortable enough to spare their internet data?
Will the overall speed reduce if more and more people constantly share?
And most importantly is it 100% secure?
Open Garden in future:
Right now there is no provision of:
To whom the internet could be shared.
How much Mb of internet data that should be allowed to be shared.
But the company is ongoing with its development for such concerns and people might gradually become interested in this app.
Benoliel said:
"Despite criticism from mobile carriers concerned about losing revenue,  the app could benefit them by helping to decongest crowded 3G and 4G networks by offloading them to WiFi, where there is more capacity."