Recently, Facebook has announced to increase the number of ads on user's home page. Facebook's revenue is steadily declining due to the poor performance of its IPO (Initial public offering) on NASDAQ since its launch in May of this year. In order to recuperate revenue loss, Facebook is now focusing upon its main source of revenue (via ads).
Facebook has recently released its demo version for the website, where it has increased the number of ads from 6 to 10 on the user's home page. As per demo version, users can see 10 different ads on their Timeline. After the heavy IPO crashes, Facebook is looking for alternatives to keep up its pace. Previously, the ad limit was 6, later it was increased to 7 , and as the social networking giant has revealed in its demo version, number of ads on users home would be increased to 10 in coming days. However, it's not officially declared, but we might expect 10 ads on Facebook Time Line in future.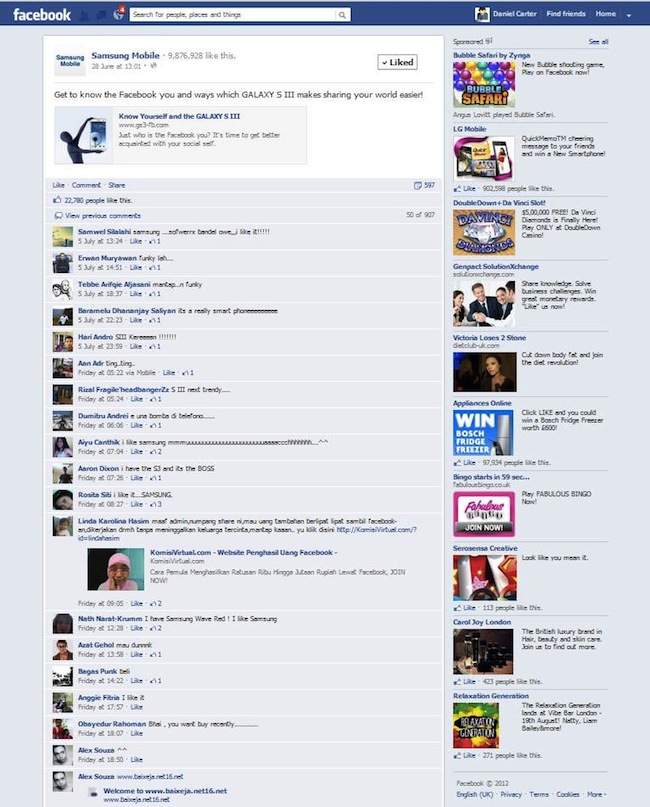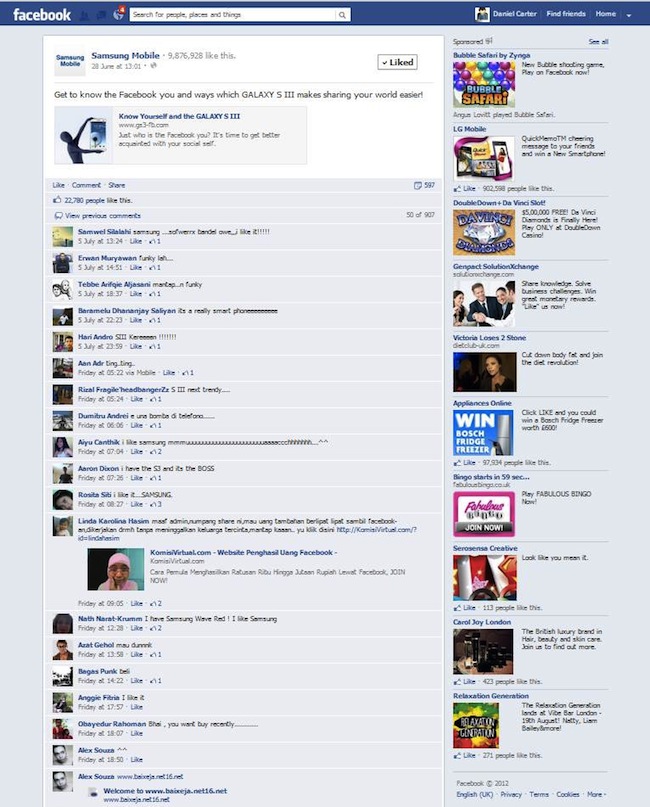 As Facebook's users are more active on posts, Facebook authorities assume that the users might also be involved more on their ads (as per the Facebook blog). Companies investing (for ads) on Facebook are quite assured with brand promotions. "Solariat" is a company monitoring on all social media activities for a particular brand and the CEO of the company spotted Facebook ads as the most revenue generating source compare to other social networking sites. In addition to this, Solariat is going to fix problems pertaining to Facebook brand promotions and ad representation. Companies (like GM Motors) stopped their sponsorship from Facebook ads, showing reason as it is not worthy.
Indeed, in the future, Facebook will encourage more and more users to go through its ads and brands. But, there's a question, will Facebook users accept these new updates? To engage users on social networking sites through ads is really a very tough task for marketers due to lack of interest of users towards ads. On social networking sites, users are always concerned with building friendship and sharing stuffs. And I think, Facebook's decision to increase number of ads on home page could make discomfort for its active users. Even some of the users have not hesitated to install plugins like ad block to get rid of from ads. Undoubtedly, by including additional ads on the Facebook News Feed, the social networking website is going to generate more revenue, but it could lose a significant number of users.