If you get a lot of gifts and you are asked to open one of them, you will most probably open the most attractive gift, wrapped-up with colorful graphic paper. Same is in the case with any projects. So it is the design which plays a key role for any project to succeed. A lot of people don't emphasize about this point and you can find hundreds of thousands of web pages in the internet with poor design quality. Moreover people are more likely to run away from such poor designed websites.
Crackerjack –  based in Mumbai, India – offers innovative design solutions through communication design programs. Shilpa Bhandari – founder of Crackerjack believes "nothing is impossible" when it comes to providing of innovative design solutions.
Crackerjack – with its enthusiastic team, is up-to-date with the latest technology for providing innovative design solutions, irrespective of the size of the project.  They endeavor to provide original and effective feel to their work (graphic design), by constantly experimenting with fine art, illustrations and fashion. Their services include branding, nomenclature, tagline/motto, corporate identity/logo, stationery, advertising, brochures, corporate manuals, invites/wedding cards, environmental design, signage, publication, packaging, merchandising, menus, e-mailers.
Shilpa Bhandari depicts in her site:
"Crackerjack is like the queen ant which is a symbol of leadership, creativity and excellence"
And indeed the design of the "queen ant logo" in Crackerjack website is intriguing.
Crackerjack  specialize in sectors like Corporate Identity, Retail, Hospitality, Corporate, Pharma & Life Sciences etc. Here is a glimpse of their impressive works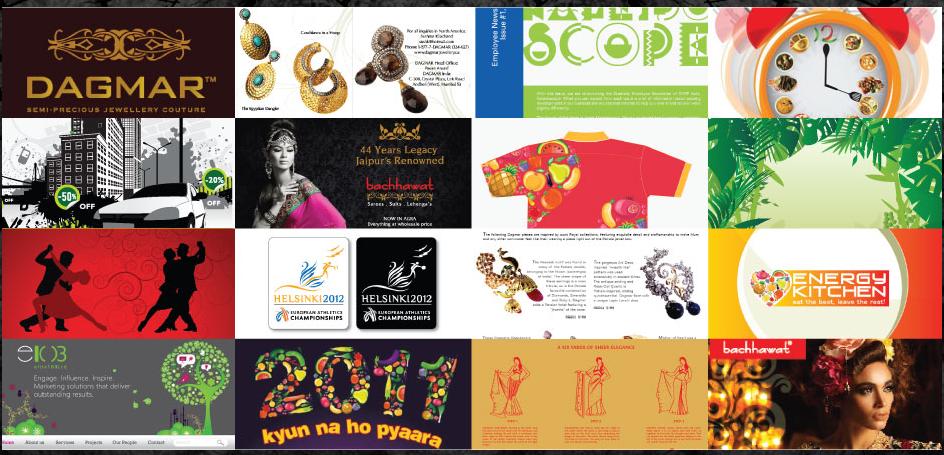 If you have a brand symbol that is designed poorly or you are not using the right technique to sell out your product, chances are that the business might end up being unpopular merely due to the poor design interface. For effective business, first you need to symbolize your brand creatively or showcase your products (advertise) and Crackerjack might be the answer for  your business.