Literally, Google is found to be everywhere. The search engine god is on the buzz about the Google Nexus Tablet with Android Jelly Bean 4.1, Google Nexus Q, Google Glasses, Google 3D maps, Chrome book, Google Play, Google's 101 Domains, Google Knowledge Graph and the list will go on. There was also news about Gmail, having 425 million registered users, and Google Chrome, having 310 million active users worldwide.
Google I/O Event:
Google I/O announced, in an event which took place at San Francisco about the new "Google Now" feature which could be the future of voice search, ready with the advanced version of Android Jelly Bean 4.1 (mobile OS) for mobiles.
With this latest voice search, it replies you with very faster, accurate and relevant results (pop cards with answers). Some of the examples are like locating the nearest coffee shop in the map, knowing the height of the tallest skyscraper, fetching you with top celebrity results etc.
I guess in the future we won't be needing key strokes for search and people are going to be found talking to the search engine for information.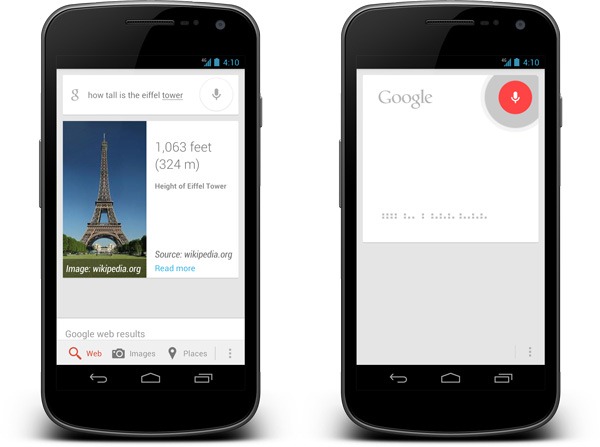 Google Now:
At the event, Hugo Barra mentioned about the incorporation of Knowledge Graph into the Jelly Bean to incur powerful search results with the latest richer user interface. In Jelly Bean, the voice search is much faster and better at understanding natural human language and replies back to you using the power of Knowledge Graph.
And lately, Google is using the large-scale brain simulation (neural network) for machine learning and A.I. In the blog, it was mentioned that one of their artificial neurons, learned to respond strongly to the pictures of cats automatically without even being told about what is a Cat and not even a single image (labeled as a cat) was given. In simple words, it automatically understood what a cat is and will continue to learn more on its own.
It automatically found out about the cat, based on the unlabeled YouTube stills, and about 70% relative improvement in the accuracy was seen. All this can really go hand in hand for Google's future search.
Hugo Barra said:
"The goal is for Google to understand that the words you use when you are searching are not just words, but the real things in the real world"
 How "Google Now" Could be a strong threat for Apple's Siri and Samsung's S Voice:
Lately there was a lot of hullabaloo about Apple's  "Siri" and Samsung's  "S Voice" and also, there has been a lot of comparisons about the best voice assistance, between the two Giants.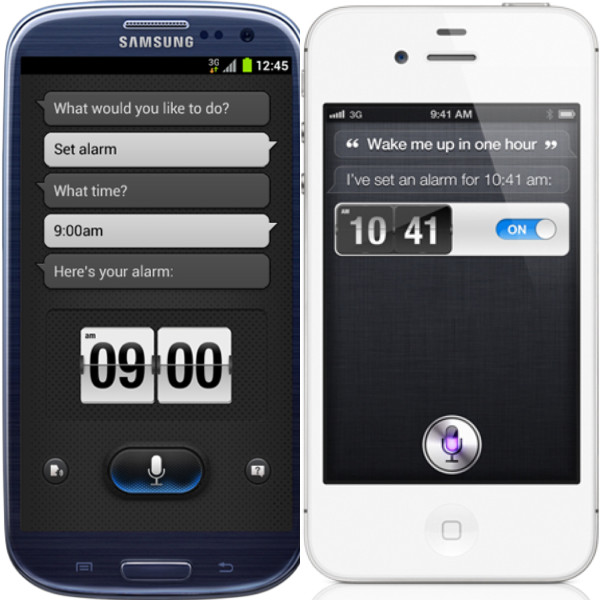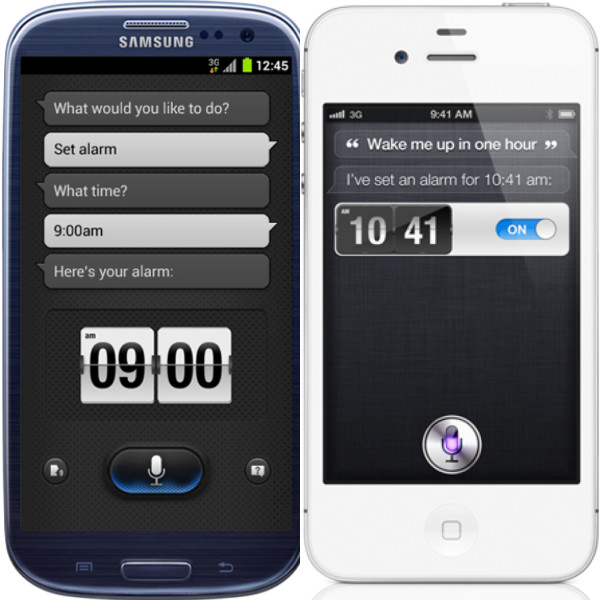 Even a lot of fans came forward and complained about Siri (iPhone 4S ). For some of the queries it replies that it couldn't find out the results. In Samsung (Samsung Galaxy SIII), user has to know various predefined commands in order to perform some search results. There are some limitations in both (Siri and S-Voice) the technologies.
But with Google Now, Google is going to be your personal assistant and inform you about details without even asking it in the future, based on your search activity which you would have done in the past. Smart isn't it. This is the main factor which will define the success of Google when compared to its rivals in the future. And you know what it is, just the start of the war.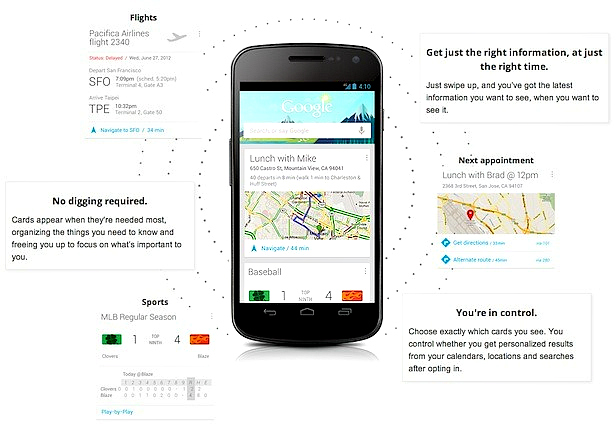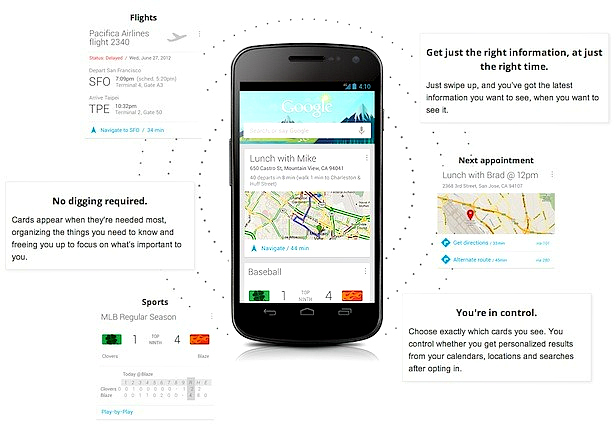 Check out the voice search demonstration: Google vs Apple's Siri and you will know which is the best (video by technobuffalo)
Obviously, Apple and Samsung need to buckle up and hit the foot on the accelerator  in order to compete with the super notorious giant. Fans can keep their fingers crossed.
Here is a cool video about Mobile Voice Search functionality covered by CNET.