Google – the search engine god, is stacked on top of millions of websites on the basis of ranking. From Google search engine to its maps, Google has its reach on almost every country in the world and will do anything for it to remain on the top. Earlier the IPV4 seemed full and eventually led to the update of IPV6 and now it is the .com space, which is becoming less abundant and the demand for domain registrations is growing higher and higher.
Many companies around the world stepped forward to own new domains. Google wants to lead the web-space and indeed has unleashed its domain species as I wrote in the post previously. Here are the 101 strings of Google by Vint Cerf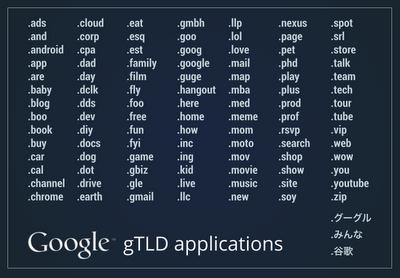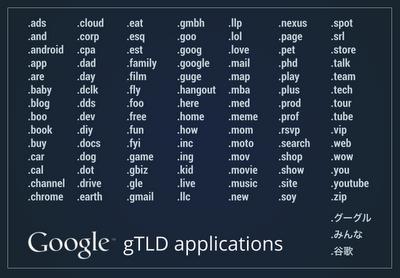 Now Google is going to look after its 101  babies (generic top-level domain – gTLD) and of course these babies are going to make daddy proud in the years to come. Surprisingly Google has applied for .goog, .goo, .guge, .gle other than the required .google. Google wanted to own all those domains (domains now also termed as strings) which even most probably seemed the same.
Google owns many other gTLD's like .cloud for its cloud computing, .tube, .gmail, .search etc. Amazon applied for 76 domain like .movie, . I guess everything in the web is going to be preceded by dots and people are going get confused and will need directions to know exactly which dot would lead them to .which .site.
Google is going to categorize and plans to make its search results better and better in the years to come.
They have already planned to make the web  cleaner and more secure.
Google most probably will help some of the top brands with its service
And all this would only be successful by the acquisition of some top level domains and indeed Google did it. Now Google is offering some of the domains to the public for mutual benefit (Which obviously Google will use for its ads, apps etc). Google could give away some of the domains for free which indirectly would affect the market of
Go Daddy.com
and
eNom.com
. Google is making it easier for the consumers for an
easier domain verification
process.
Earlier Google said in its blog:
"We want to make the introduction of new generic TLDs a good experience for web users and site owners. So we will make security and abuse prevention a high priority, work with all ICANN-accredited registrars and work with brand owners to develop sensible rights protection mechanisms that build upon ICANN's requirements."
Source:
Google via Cnet