Proliferation of Smartphone and Tablets  have swallowed PC business in developed countries in the last couple of years. Despite of this, Apple has announced lots for its forthcoming Mac OS X Mountain Lion. On the other hand, it's well-known that Microsoft has failed to draw an attention of users towards its Windows Phone around the world. Now, there's a wide discussion over the breakthrough of Windows 8 OS. As the present conditions are revealing, Microsoft depends on the PC for future perspective, but the company's attempt is projecting something else.
At WWDC, Apple tried to abstain from Google claw, dumped Google Map from its upcoming OSs (Mac OS X Mountain Lion and iOS 6). The company has integrated its voice recognition app "Siri" in its Mountain Lion OS. On the contrary, Microsoft is trying to gain traction in the Phone and PC market. Indeed, Apple has been focusing to create an ecosystem (that ties all of its products together) since last five years.
However, Microsoft has sustained its dominance in the enterprise back office, but now, it's struggling for an upstart in the market. At present, it has much stacked on Windows 8, a OS  which bridges two platforms (PCs and Tablet).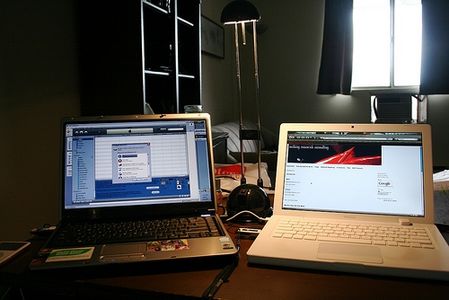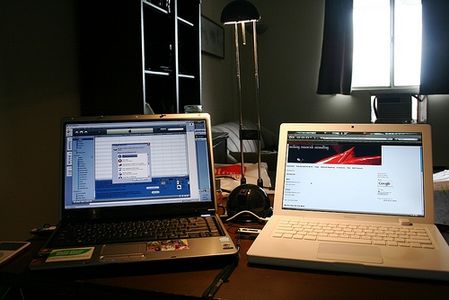 One side, where Apple is concentrating to refined its Mountain Lion and iOS 6.0, while on the other side, Microsoft has intermingle two platforms ( merging the desktop with the Tablet). Apple has continuously kept its two platform apart. Mountain Lion has got numbers of iOS like features including reminders, notifications, and Message. Undoubtedly, the latest Mac OS is an very impressive which will ease traditional PC aficionado to do complicated task in more relax way.
I'm not questioning about Microsoft Windows 8 Metro UI–optimize for Tablets and touch screen. Metro UI is actually awesome, however, it seems superior in some way to both iOS and Android. Metro apps are designed to run full screens with some very limited screen sharing, but these apps have severe limitations. These apps are awful on 13″ laptops and truly derisive on a 27″ desktop display. Sometimes, I am really obsessed with Windows 8, whether user will adopt the OS or stick with Windows 7.
At present, Intel and Microsoft's OEM partners are working hard on Ultrabook lineup in order to contend MacBook Air. In term of price, the 15" Retina Display MacBook Pro is started from $2,199–which is two to three times more costlier than Windows Notebook. Despite of this, Microsoft's OEM partners are getting a fierce competitions from the Apple's device due to its outstanding quality and features.
Apple is currently working on high resolution 'retina display' screen throughout its MacBook line. However, Intel is also working hard on its own Ultrabook lineups since the last year, which could boost Microsoft's PC market share. But, Microsoft's endeavor (combining two platform) demonstrates that the company is more serious about Tablet segment rather than its PC business.