We are familiar with all that buzz about the requests for the removal of pirated URL's  from various copyright owners, which was fine. It allowed Google search engine to establish a cleaner search results and eliminate piracy out of the web. However, Google notified in its blog about the requests made by many countries to remove specific content from Google services since 2009.
Requests for the removal of contents include categories like political content, religious offence, YouTube videos, porn, defamation, national security, blogs and search listing.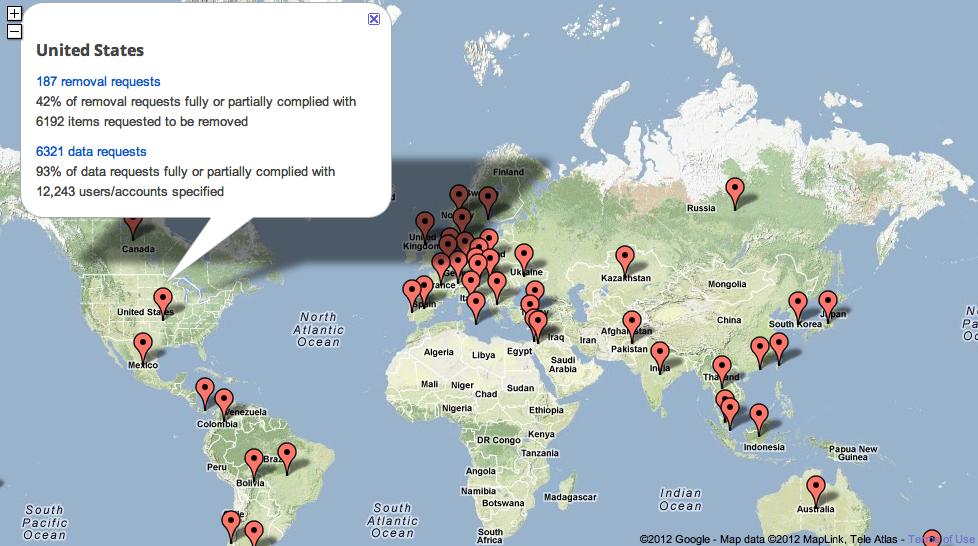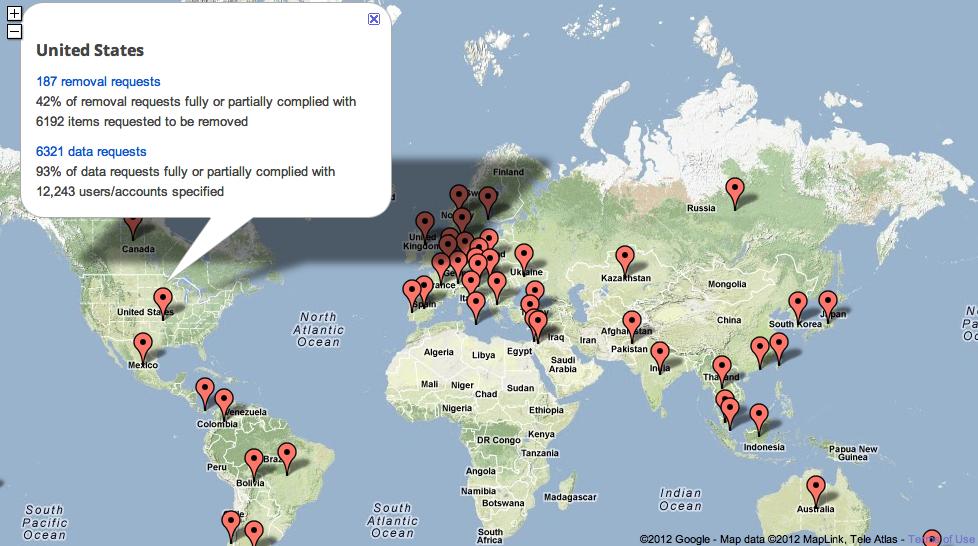 Countries like United States, India, Brazil, United Kingdom, Germany and France made over 1000 requests. U.S was in the top with the highest request made of about 6321 requests. Following by which India was next with 2207 request.
The number of request from India in the last 6 months of 2011 was 49% up than the requests made in the first 6 months.
Freedom of expression at risk:
I agree that the request for the removal of certain contents by any country is valid and important, which is against the national law or against the harmony amongst the people. So such true requests can be taken into account and considered for the removal and indeed such contents were removed by Google. But what about the so-called " Freedom of expression" which is currently at risk.
There were many "not so genuine request" made to Google. Google said in its blog:
" For the six months of data we're releasing today, we complied with an average of 65 percent of court orders, as opposed to 47 percent of more informal requests. We do hope that by being transparent about these government requests, we can continue to contribute to the public debate about how government behaviors are shaping our web."
If this continues, then it might raise a situation where there would be low scope for any person's view online pertaining to politics, social evils or national integrity.
This would further trigger other countries to do the same. It is, as if the information flow in the web is controlled or shaped by the government directly or indirectly.
http://www.youtube.com/watch?v=0AHVcKoka9c