Google is likely to unveil the latest version of its market leading Android OS – The Android 5 Jelly Bean later this month at its much talked about I/O conference. What makes this piece of news even more appealing is that Jelly Bean will make its debut with the hottest new gadget on the planet – The Google Nexus tablet.
We have to applaud Google for not giving up on its hardware dreams. Even though the Google Nexus Smartphone turned out to be a dud, the search engine moguls continue to harness dreams of becoming the next Apple, which is easier said than done, but if industry rumors are to be believed then I suspect that Google might finally have found the key to Hardware glory in the form of its next offering.
Reasons for the Nexus tablet being touted as hot property are as follows – It is being built by Asus ( not Motorola Mobility, as you might have suspected) and will run Nvidia's quad-core Tegra 3 chipset. It will be 7 inches, and of course it is here to facilitate the birth of Jelly Bean.
But more on the Google Nexus tablet later, this post deals with an issue that is already starting to bother a lot of enterprises that deal with the Android platform on their hardware all over the world. If you are an enterprise you are probably a little bemused, saying to yourself – Another new version of Android? Google is kidding right? No they aren't. Jelly Bean is coming faster than you can say "Ice Cream Sandwich".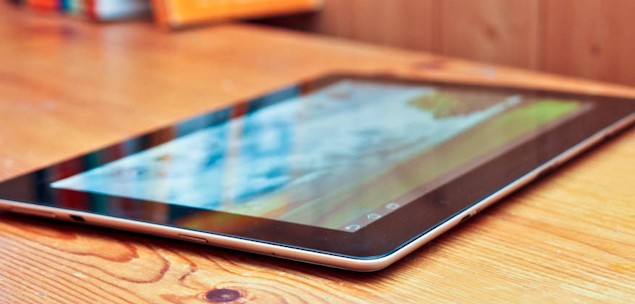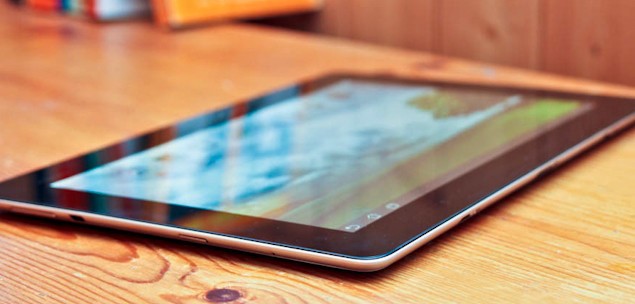 The reasons behind their worries are understandable, with Android there has always been the ever mounting pressures of fragmentation. Google likes to build products and start shipping them before its hardware partners have even come to terms with their last product. This certainly holds true in the case of their Android OS. In the early days of Android (read 2009), Google released as many as three updates to Android, deliciously titled – Cupcake, Donut and Eclair.
The partners were in a tizzy, they saw this great opportunity to enter the market with their devices running on the latest version of Android. But the latest version of Android often got outdated in a very short span of time, simply because Google were way ahead of their hardware partners. And to be fair to Google, it wasn't their fault, they were (and still are) trying to bring out a sleeker, more efficient and advanced software that would benefit everyone.
As the story went further, Google gave some respite to the manufacturers and started shipping 2 versions in a year. And now for the good or bad news (depending on whether you are an enterprise building hardware that runs Android or you are an app developer for the Android platform) – starting with Android-5 Jelly Bean, Google has decided to only release one major Android update per year. That's great news, isn't it? but then you have to question the timing of Jelly Bean's proposed launch.
The fact is that the current latest version, Android-4 ICS still has only 5% of all Android devices running it. Android 2.3 Gingerbread still holds the majority share among all devices running Android OSes with Android 2.1 Eclair, 2.2 Froyo and 3.0 Honeycomb following it. And all of a sudden everybody's talking about Android-5. Not easy being a mobile hardware vendor in this day and age I tell you.
But at least Google has taken a step, which many Android fans, followers, developers including me believe is in the right direction. Because fragmentation doesn't help anyone. Earlier it led to confusion and chaos. But now with only 1 release scheduled per year, Google's hardware and software partners will both have an opportunity to innovate keeping this one great OS in mind and not worry about how many tweaks they would have to make in the near future to somehow accommodate the next Android version in this cycle of innovation.
Jelly Bean is going to have the following ultra cool features in its arsenal –
a Siri-like voice assistant, Google's market-leading Chrome Web browser, better touch keyboard, more integration with Google services and more tablet-specific features.
Whenever a newer version of Android arrives it has become customary for industry analysts and developers alike to try and assess the level of security vulnerability that some people associate with every Android version. And it will be no different this time around, because the fact is that when compared to iOS, Android is still the weaker side especially when it comes to organization's who are pushing the concept of BYOD.
This is because Google and its partners have not been able to iron out some of the security concerns while deploying Android enabled devices in enterprises. It has often been suggested that if Google could make available to its partners – a significant number of APIs that dealt with securing and managing devices, then together they could possibly wipe out these security concerns and allow Android devices to make a stronger foray into the enterprise environs.
Samsung is one organization which has taken these concerns rather seriously and has its Galaxy range of devices ready for proper implementation of Mobile Device Management (MDM) softwares like the SAP Afaria which allow enterprises to gain more control over security features. Due to this effort from Samsung, SAP has approved Galaxy devices for employee use and is currently observing a rise in the number of workers using them.