The battle for Browser supremacy on the mobile web is gaining some unprecedented momentum. The top players Microsoft, Google, Apple and Mozilla have now been joined by Yahoo! and then there is Opera, which has been in the news recently for various reasons.
The mobile web presents a massive opportunity for these IT giants because it is perhaps an ever emerging market that refuses to slow down. You don't have to be a rocket scientist to understand that the number of smart phones all over the world is always on the rise. And that means the number of people using Internet on their phones is increasing which presents a great opportunity for the browser Czars to cash in. Targeted advertising is the name of the game.
"The browsers need to be present on the mobile device for survival, everyone is trying to manage their strategy in this multiscreen and multiplatform world." – Greg Sterling, Analyst, Opus Research.
We recently gave you some stats about the mobile web traffic in the US and Canada citing Chitika, now another research firm StatCounter has thrown more light on the same. According to StatCounter global access from mobile devices, excluding tablets, doubled in the last year to reach 8.5 percent of all Internet usage.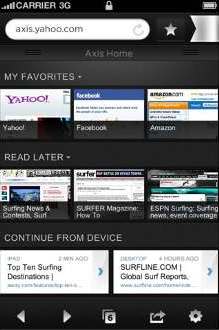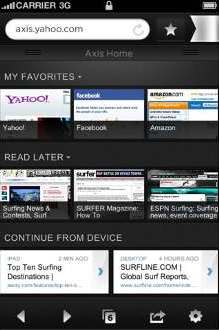 The unnamed Google browser on the Android platform already accounts for 21.5 percent of the mobile Web as in April. And has overtaken Opera, which had 21.3 percent, according to StatCounter. And we know that Google launched a full version of its market leading desktop browser Chrome earlier this year to make sure that they are not left behind the rest of the pack. It is more than likely that in the near future Chrome will replace the unnamed browser on Android.
Dropping in at a close third place is Apple's Safari, the default browser on iPhones, with 20 percent. When you include tablets to the count Applebecomes the undisputed champion of the browser arena with a staggering 63 percent, according to data from Net Applications' NetMarketShare survey, but Android though still far behind is catching up pretty quickly with nearly 19 percent.
Dazeinfo has already provided you with a lot of insight on Google's mobile strategy pertaining to their $12.5 billion Motorola Mobility acquisition and how this is supposed to help Google monopolize the advertising sector. Well here's more, this recent move by Google gels perfectly with its strategy of gathering information about users across platforms, so that when you search for something on a mobile device you might be presented with an ad on a PC, or vice-versa.
"Everybody wants to have that first point of contact with the user to control the experience from that point, capture certain data and direct them to services, It's all about control, about who is further up on the stream of data." – Al Hilwa , Research firm IDC
And then there is Microsoft, they were the undisputed kings of the desktop era when it came to browser dominance and that was partly because of their now infamous strategy of shipping their flagship Internet Explorer browser on the Windows platform and then not allowing compatibility for other browsers on its platform. This helped Internet Explorer gain early lead over the other players and continue to dominate the market. And now they have adopted a similar strategy for the mobile web by pushing its Internet Explorer browser for devices running Windows.
Mozilla's Harvey Anderson criticized this move in a blog post saying that Microsoft is limiting  "advanced" capabilities for outside software, shutting out browsers like Firefox. Anderson noted that Microsoft in its new Windows 8 devices was signaling "an unwelcome return to the digital dark ages where users and developers didn't have browser choices."
Enter Yahoo! which has just released the Axis browser designed specifically for the mobile devices, and if you believe Yahoo! product management director Ethan Batraski then Axis is going to replace Apple's Safari once and for all:
 "It is meant to replace Safari, You will never have to use Safari ever again." –  Ethan Batraski
That's some confidence coming from a new player when it has just entered the league of big boys, we will soon find out if what Mr  Batraski claims turns out to be a fact or whether the Axis browser ends up falling short of promises like most of Yahoo's senior management have in the recent past. In this battle of market share and pot-shots the product which comes out as the most user-friendly and widely compatible with a variety of smart phones and tablets is the one that will hold the edge.
Looking at the current market trends and the recent results, my logic predicts Google Chrome for Android to give Apple a run for their money in the mobile web browser wars.