Facebook Phone Across The Web
Really, it has become a matter of consideration whether Facebook will launch its own mobile phone or not. There are lots of  suppositions favoring launch of the device by the social media networking giant. First, one of the reliable source "DigiTimes" has reportedly stated that Facebook is jointly working with HTC for developing Smartphone. Here, the firm has also mentioned that the mobile handset manufacturer worked with Google for the Smartphone flagship "Nexus". It's clearly describing that the social media website is working for mobile device rather than developing dedicated button on the device.
Second, another reliable source "BGR" has also revealed that Facebook has hired number of hardware and software engineers from Apple, who already worked on iPhone and one of them worked on iPad. Obviously, one can easily predict what the social networking giant is trying to do. Any company can't hire such  numbers of engineering for developing an app which will just suit to particular platform (iOS).
Third, a reliable news portal "Business Insider" has also elaborated that Facebook has been working on its mobile OS since 2010. A Facebook employee told to NYT, "Mark is worried that if he doesn't create a mobile phone in the near future that Facebook will simply become an app on other mobile platforms." What do you think about this statement? Undoubtedly, Mark Zuckerberg wants to see Facebook beyond an app, that's why, he is endeavoring to create an integrated hardware and software ecosystem.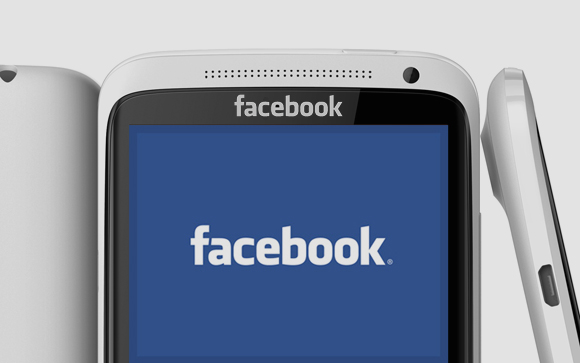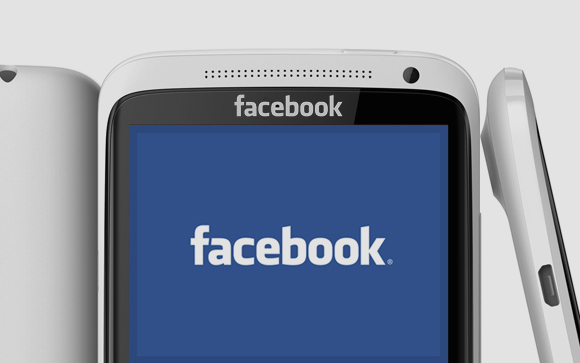 Yes, We Said – Facebook Phone
Interestingly, just last week we also discussed that why Facebook might launch its own Phone. In this aspect, we have elaborated lots of reasons; first, the company has developed its Camera apps for Android and iOS platform both, second, Facebook has recently launched its app store and Mobile messenger. In addition to these, the social media networking site is also endeavoring to acquire one of the leading browsers "Opera". Now, I have a question, why Facebook is creating a mobile ecosystem around?
Undoubtedly, Facebook is trying to acquire "Opera" because it has currently more than 200 million users across different platforms. The browsing giant has proven itself in the market and also has registered an impressive growth in the last couple of years. Facebook will try to create a more efficacious ecosystem with the browser in order to provide a better user experience on the mobile platform. Indeed, the browser plays a vital role in order to achieve leading position in the market such as IE is playing for Microsoft, Safari for Apple, Chrome for Google, and Firefox for Mozilla.
No Facebook Phone Ever- Probably !
There might be a chance that Facebook could not launch its mobile Phone – why not? RIM has its own integrated hardware and software ecosystem and the company has already proven itself in the mobile space. Despite of this, the company is currently seeking to get a satisfactory market share . Besides, Nokia is still struggling with its Symbian platform, and somewhat the conditions are same with Samsung and other manufactures. Therefore, it's very difficult for Facebook to compete with Android and iOS devices. I think, Facebook might have known all these stuffs and it's true that the social media networking site is nascent in mobile space. However, Facebook has not yet launched its mobile app and it has failed to generate revenue through this platform. At present, 425 million users around the world are assessing the social media networking site through Facebook mobile app or mobile optimized version of website (425 million users around the world w and really, it has become a challenge for the social media networking site to monetize the mobile revenue.
For a moment, if we expect that the rumor (Facebook is working on its mobile OS) is incorrect, then there might be a option that Facebook could acquire some other OS platform. At present, Android, iOS, Windows Phone, Symbian and BlackBerry are five major platforms which could be lucrative for Facebook. But, it's not possible for Facebook to acquire iOS or Android or rest of the three. Facebook understands that it's not easy to contend Android and iOS, and it might try to adopt the policy;  "despite of being King, assist other to become a king." Undoubtedly, by creating a huge ecosystem around, Facebook could lure a significant number of users.
In other point of view, Facebook has great penetration in emerging countries such as India, Indonesia and Brazil, ironically, the Smartphone penetration in these countries are too low. Majority of uses are not accessing Facebook on Smartphone but through web-enabled feature phones. In this perspective, I think Facebook might target to develop low-end feature phone rather than high-end Smartphone. But, the monetization of Facebook mobile users is a big challenge for the social networking giant.
A recent survey has revealed that an users is averagely spending 441 minutes of their time on Facebook mobile app in every month. In this context, we might take an example of Amazon, it launched Kindle Fire in Q4 of the last year in order to provide a better user experience to eReaders at the nominal price and the retail giant has succeeded to make its presence in the market. At present, over 83 million users are accessing the world leading social networking website through "Facebook mobile app"or mobile-optimized version of Facebook. If Facebook is launching its own device this time, there's a significant probability of success of the device. I think, an acquisition of  "Instagram" might be one of the strategies of Facebook. Previously, I have explained how Facebook could generate $2 billion revenue from its mobile app. Anyway, what are you thinking, will Facebook launch its own mobile handset?