Visa's vision of V.me can now allow them to compete with PayPal, Google Wallet  and expand its radiant future all over the world.The online service of V.me by Visa will now allow customers to store cards from different agencies like American Express, Discover, MasterCard and Visa card for online payment via PC, laptop, tablet or smartphone. It's a similar service like PayPal, which allows customers to purchase items by simply logging into their accounts, rather than entering their credit card information.
As Visa tied up with Intel, payment can be made by a single tap of smartphone on the NFC enabled cash register. NFC (Near field communication) is a set of standards for smartphone and similar devices to establish radio communication with each other by touching them together or bringing them into close proximity.
Visa has announced that its digital wallet solution V.me will be launching in the UK, France, and Spain starting this fall. Visa says that V.me will be available through its member banks and will let users add multiple cards to their wallets. At launch it will only be available as a website, though mobile apps and NFC-based payment solutions are expected to be added in the future. Visa has also announced that they were working in partnership with handset manufacturer Samsung, to launch an NFC-enabled phone especially for the 2012 Olympics.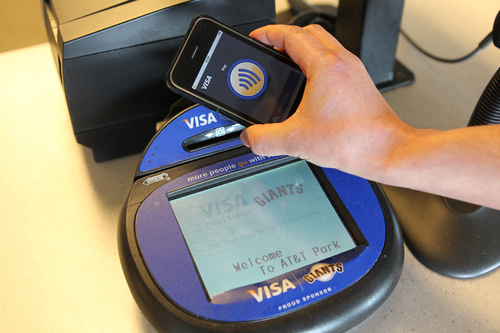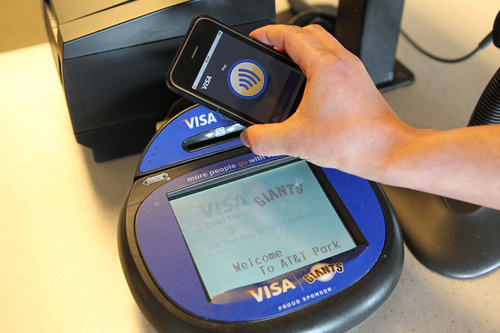 V.me launched in beta with online retailer Buy.com, just a few days after rival MasterCard debuted a similar payment platform, with its PayPass Wallet Services. Buy.com's 18 million customers will now see the option to enroll in V.me. The customers of Buy.com can create their own online V.me accounts  which they can fund with any American Express, Discover, MasterCard, or Visa card. Customers can also use V.me to receive alerts and notifications about any activity on their Visa accounts and can receive personalized offers and discounts also.
Mariano Dima, Executive Vice President of Product and Marketing Solutions at Visa Europe, said:
"Our intention is that V.me will ultimately be able to incorporate any or all of our new payment technologies, allowing our members to deliver the best possible payments experience whether face-to-face, online or in a mobile environment. This comprehensive service suite, delivered under the V.me umbrella, will offer an easy way to benefit from the scale, security and reliability of Visa."
More than 80 % of Americans believe smartphone as a portable cash and credit card machine, which are the future of e-commerce. With the availability of V.me  in the U.S, it will catch up with the Visa Europe program. Due to the increase in E-commerce of Visa Europe from 22% to 44% between 2009 to 2011 and the increasing demand of shoppers for convenient, secure and safe online transaction, Visa's V.me could change the paradigm of e-shopping.
http://www.youtube.com/watch?v=90cKvmj2dyA