Sketching, drawing, coloring has gotten a lot cooler than it ever was.The iPad now has its ultimate scrapbook, notebook. call it whatever you may want to call it, but one thing is for sure, it is going to be best new app for your brand new iPad. Enter Paper for iPad !
The New York and Seattle based company Fifty Three has come up with this great new app that allows you to explore your ideas. Its going to be the place where ideas begin. The place where people will go to sketch, write, draw and let their ideas do the talking for them. While its interesting to note that at least one of the creators of the app is a former Microsoft guy who previously worked on Microsoft's ambitious Courier project.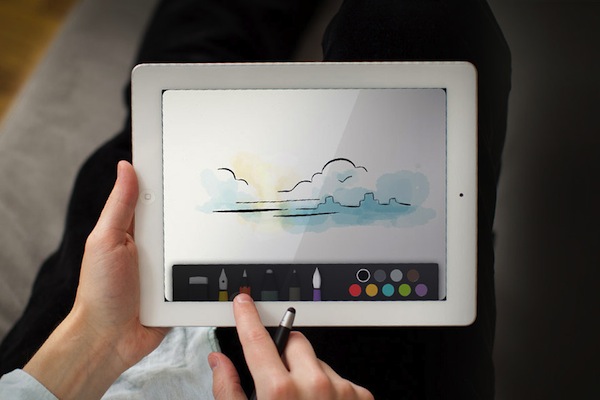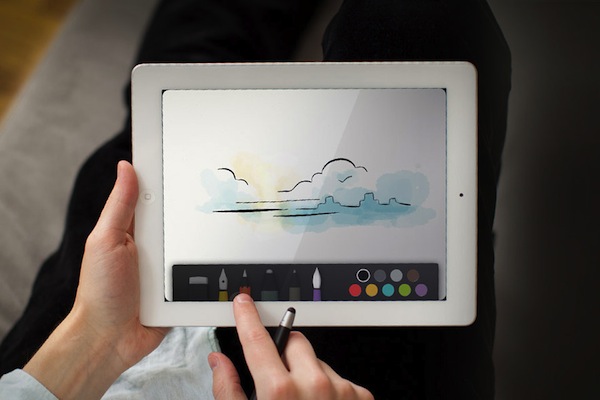 Microsoft Courier was reported to have a double touch screen that faced each other in a booklet form factor. According to Georg Petschnigg who is one of the creators of the app, the idea behind Paper was to help people work with their ideas.
"Personally we were getting a little bit frustrated… now we have all these great breakthroughs in mobile technologies,(in terms of) the connectivity, and all we got as mobile e-mail, twitter and Angry Birds, and it just didn't feel right. I think there is more, there is more to mobile creation" – Georg Petschnigg.
His words bring out the inherent innovative techie in him and his company is starting off with a one of a kind innovative product. Here are some really cool things about the Paper app:
It is aimed at giving you the same experience as staring at a blank page with nothing but a pencil or pen in hand.
It is aimed at bringing out the artist in you, and is not going to make you feel a little overwhelmed with dozens of features, instead it is simple and comes with less than half a dozen features at the moment. I mean when you are sitting down to draw something on a piece of paper, you are not immediately concerned with cropping it or adding text to it are you?
FiftyThree endorses the Wacom Bamboo stylus on its website for working with Paper and doesn't want users to use their fingers for it. There is a good reason behind that. The human mind has learned to use a pen, a pencil, a brush to work on a piece of paper, and the app represents that, they don't want you to draw smudgy looking apps with your fingers, they want you to experience the real thing.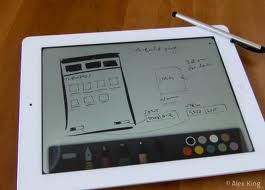 And that's why Paper is great. The app has no menus, no folders, no buttons, there is one little export arrow, a plus sign for new pages, and a trash can button, and that's it. While Paper is currently build exclusively for iPad, Petschnigg does not rule out moving to other platforms. He believes that Android and other platforms could provide a good market for them. And considering their history with Microsoft, it would be more than interesting to see what transpires if they decide to take the app to the Windows platform because Paper has similarities to Microsoft Courier (though the developers are reluctant to accept that).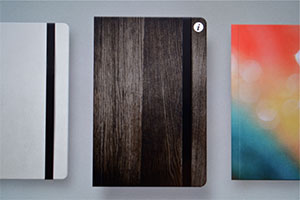 Paper uses the undo gesture in an interesting new style, its called Rewind.  If you make a mistake while you're drawing, there's no need to erase it. Just place two fingers on the screen and move them in a counter-clockwise motion. The basic application is free and at the moment Paper comes with an eraser and just one tool to draw with, a fountain pen. For $1.99 each, you can purchase four other tools – Write (ballpoint), Sketch (pencil), Outline (marker), and Color (watercolor paintbrush). And of course you can share your creations to Tumblr, Facebook, and Twitter.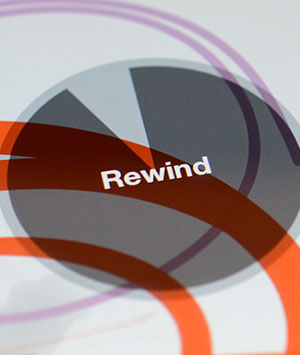 Petschnigg says that they will continue to build and add more tools to Paper as per demand from their users. Well, all I can add is that whenever a truly innovative, user-centric technology or app hits the market, people embrace it with open arms, because everybody loves a great new idea, and in this case, everybody is going to love a new way to draw and be able to give some ink to their ideas. On a scale of 1 to 10, I would give Paper a perfect 10.
[vimeo=37254322]
iPad users can download the app from App Store for Free.