Yesterday, Tata DoCoMo announced an exclusive partnership with India's one of the largest eCommerce companies "Snapdeal" for limited time period to launch "Deal Zone" services in India. The limited-period partnership will facilitate Tata DoCoMo GSM subscribers SMS alerts of a range of products and services including restaurants, spas, electronics goods, fashion accessories, personal care and lot more. Users will have opportunities to get discounts up to 15% on the services like restaurants, entertainments and spas, in addition to these, they will also have a chance to get discount up to 2% on products related to mobile, fashion and electronics.
Tata DoCoMo customers can get information related to offer available in their particular locations through the "Deal Near Me" option on their GSM mobile handsets. The customers will have to subscribe for an auto renewable services "Deal Zone" at the charge of Rs 1 per day. However, users will also have an unsubscribe option, if they would not like to continue the services.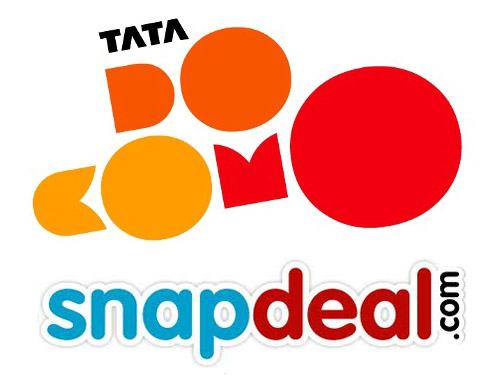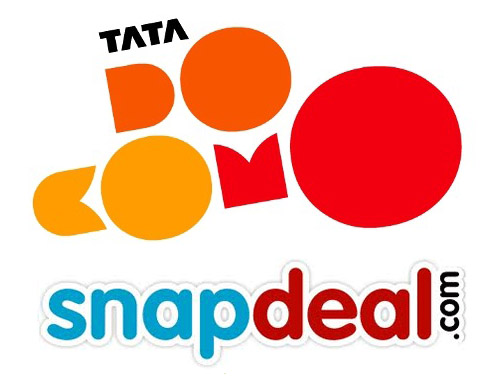 CEO of Snapdeal, Kunal Bahl,  said, "India currently has more than 850 million mobile subscribers, as compared to 110 million people who can access the Internet. Through this partnership, we will be able to reach a wider audience and enable DoCoMo users to browse location-based deals and order for products through Snapdeal and via mobile."
At present, there are lots of online retail giants in India like Flipkart, 100bestdeal, FutureBazar, Craffts and more. A recent report has stated that almost 50% of web traffics are coming from mobile devices in India. Tata Teleservices had 46.8 million active connections in March of this year.
It's quite clear that Internet access through PC devices are very low in India, user are often using internet from its web-enabled feature Phone and almost 13% mobile users are accessing internet through their mobile handsets. Smartphone and Tablet penetration in India is too low, however, advent of low price Tablets such as Aakash and Funbook might boost to mobile web traffic, so the deal has a better future.
Undoubtedly, Deal Zone will offer numbers of products related to electronics, fashion and more on mobile device. Foremost paraphernalia is here that users will get a list of available offered products in their locations. They will not need to have internet connection on their device as required on other online retail stores. Besides, users will have opportunities to get the products at discount rate.
Indeed, the deal will benefit to Tata Docomo in aspect to lure a large numbers of folks towards its network, so that, it could generate more revenue. However, a significant number of subscribers escaped from the carrier's networks in March of this year. Likewise, the deal will also be fruitful for Snapdeal to make strong penetrations among GSM mobile subscribers in Indian market.