A week before, Microsoft teamed-up with Barnes & Noble in order to provide a world-class reading technology on Nook Tablet, which is currently facing an intense competition from Amazon's Kindle Fire and Apple's iPad. Microsoft has 17.6% stake in the amalgamation including e-Book division and Barnes & Noble's college's book stores unit–currently operating in 641 stores. However, Barnes & Noble's traditional bookstores are struggling since the last couples of years. Undoubtedly, the partnership will pave Microsoft to move up beyond its Windows and Office software business.
Microsoft has some bitter past experiences such as its partnership with Yahoo in 2009 to lay down "Google Search Engine" went  futile. Last year, the company inked with Finnish hardware manufacturer Nokia, despite of this, its Windows Phone OS could not perform impressively.  Besides, the company also acquired Skype for $8.5 billion last year, which was the highest ever stake by the company. Now, the company has decided to invest $300 million in Barnes & Noble.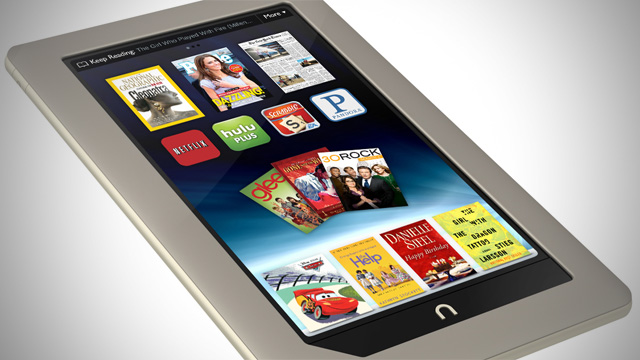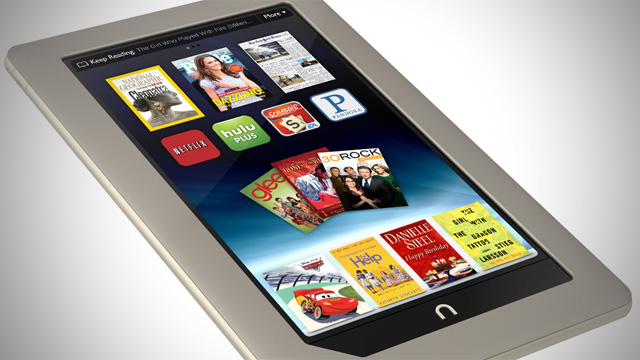 It's quite well-known that Nook Tablet is currently powered by Android 2.3 version. But, the device will be powered by Windows 8 OS later this year. However, final consumers' preview of Windows 8 will be available in October this year. Microsoft's Windows 8 has been developed in order to provide a better users experience for reading electronics Books, magazine and newspaper on the Tablet. It's also expected that Microsoft would launch its e-reader this year.
At present, Barnes & Noble is dominating over 27% of US e-Book title sales, while Amazon accounts 60% of e-Book sales across the country. Barnes & Noble has reportedly stated loss in its digital business in the fiscal 2011 ending April 30, while its EBITDA slid 42% to $163 million. A month before, the company was seeking for strategic partner to stimulate its business (Nook and e-book) worldwide. The reason is quite obvious that the company is not as matured in the apps and cloud storage services as Apple is.
Last year, Microsoft litigated Barnes &Noble for infringing its patents. Now, the litigation has been settled down and Barnes & Noble will not have to pay royalty for its device–anyway it might subsidize the cost of the device. I think, the partnership will provide a legal support to digital bookseller.
Undoubtedly, users those are owning Nook Tablet are basically e-book enthusiasts. Teaming-up of Barnes & Noble with Microsoft might establish a digital storefront to market apps, e-books and other online reading contents for users as Apple unveiled in the beginning of this year.
Presently, both the companies are focusing on the digital reading technologies and digital education materials for students and educators. They are planning to provide one of the largest digital catalogues of e-books, Magazines and newspapers to hundreds of millions users worldwide.