Everybody in the digital world knows that Apple and Google are at war, at least when it comes to the Operating System arena. Apple's ground breaking, revolutionary iOS powers the world's top selling smart phones – The iPhone and the world's top selling tablets – The iPads, whereas Google shares its Android OS with several manufacturers around the world and the Android OS powers some of the only real competitions to Apple products. But is Android the answer to Google's ambitious plans to out perform and out sell these high quality Apple products?
A jury which is deliberating Oracle's claims that Google, through its Android Operating System infringes on copyrights and patents related to Java, also discussed that Google's Android mobile platform resulted in a net loss for the company in every quarter of 2010, despite generating $97.7 million in revenue in the first quarter of that year. This point was brought to light by a U.S. judge in court.
At the end of the day on Thursday, one juror sent out a note asking what would happen if they can't reach a unanimous verdict. In response, U.S. District Judge William Alsup asked them to continue with the deliberations on Friday. Oracle sued Google in August 2010, saying Android infringes on its intellectual property rights to the Java programming language. Google says it does not violate Oracle's patents and that Oracle cannot copyright certain parts of Java, which is an open-source software language.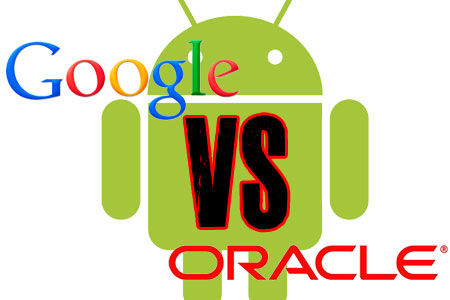 In a hearing outside the jury's presence earlier on Thursday, Alsup asked attorneys from both companies about some of Android's financial information submitted in the case. The judge had sealed an internal 2011 Google document which contains profit and loss numbers for Android in 2010. And even though he did not disclose the actual figures but he did read aloud certain portions of the document in court on Thursday, and this is where he noted that Android lost money in every quarter of 2010, adding that it "adds up to a big loss for the whole year".
So the question that now arises is that if the Android OS is making nothing but loss, why is Google so adamant on doing business through it? Some figures from Google documents from 2010 revealed earlier in the trial showed that Google expected a loss of $113 million in 2010 from Android and it expected to have profits of $64 million in 2011; $248 million in 2012; and $548 in 2013.
The numbers are clearly not good enough to compete against Apple's iOS, but with Android being the world's leading mobile operating system largely due to its vast reach to consumers at lower prices when compared to the Apple devices, one expects Google to finally start making some money off this beast. But judging from what the judge and the jury are saying in the ongoing Oracle V/S Google litigation it seems the true Android story might finally be coming to the open, and this raises more questions about why Google does not publicly report financial information about Android.
There could be only 1 answer to that question, Android is perhaps a liability for the search giant, because irrespective of how many millions of units carrying the Android OS sell, if the net outcome is a loss, well Google for all its might, will not be able to afford continuous losses for a very long time. Sure Google's search capabilities and its advertising business can keep its pockets full for years to come (Facebook might have something to say about this soon), but no company, not even the high and mighty Google can afford a product that inflicts losses year after year, quarter after quarter.
We will keep a close eye on the Oracle-Google battle in the courts, it could reveal more such interesting facts and figures about Android in the future.