On Tuesday, Apple has reportedly released its earnings report of Q2, 2012 report. According to the report, the company sold over 35 million iPhones in the last quarter ending March of this year. Recently, Nokia has also reportedly promulgated to sell 11.9 million Smartphone in its last quarter. Previously, I have elaborated how Apple beats Nokia in its own game. It's pretty clear that Nokia's Smartphones are not as impressive as Apple's iPhone 4S, however, Lumia 900 model has initially got some appreciations in the U.S., hence, we might expect more numbers of sell of this model.
Yesterday, Samsung has also released its Q1 earning report of fiscal 2012. The company has not given any information about how much profit does it make from its mobile division in the Q1, 2012 and also did not report anything about number of Smartphone shipments in its last quarter ending March of this year.
According to a research analysis firm "strategic Analytics", Samsung has shipped 44.5 million Smartphones in the last quarter ending March of this year. If the report is right, undoubtedly, Samsung will lead Apple with great margin.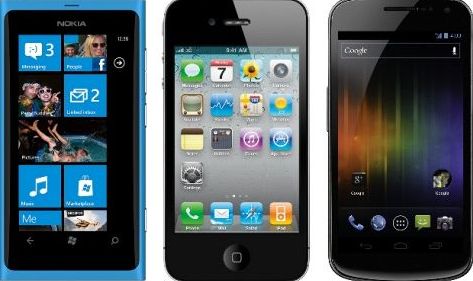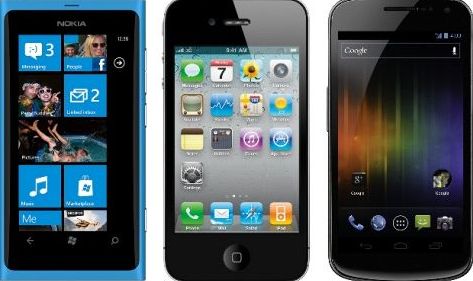 However, another source "iSuppli" states that Samsung shipped 32 million Smartphone in the last quarter ending March of this year, few million lower than Apple's total iPhone shipments. For getting some idea about the shipment of Samsung's Smartphone, we will have to rely on market research firms. Anyway, both the firms are agreed with Samsung that it has surpassed Nokia in mobile handset shipments worldwide–and also leading in number of mobile handsets– ,but, by how much, there's still a discrepancy in the reckons.
Strategic Analytic has estimated that Samsung has shipped 93.5 million handsets in the last quarter ending March, while Nokia has shipped 82.7 million. On the contrary, iSuppli provides stats which reveals that Samsung has shipped 92 million of mobile handsets in the quarter ending March of this year. Anyway, Samsung has outburst in the Smartphone shipments in Q1 of fiscal 2012, and leading from Nokia.