An augmenting mobile broadband penetration worldwide has enforced social networking sites to more concentrate on the this platform. Recently, Facebook promulgated to release its updates for mobile device in order to provide a better user experience. However, Facebook's mobile app does not have any ad tags, that's why,  the company is endeavoring to develop an advanced mobile app which could support ad tags along with a better user experiences. Now, another social networking site is in the queue, Twitter also declared updates for iPhone and Android devices yesterday.
Twitter fanatic can download these updates for iPhone and Android devices through App Store and Google Play respectively. The social media site has claimed that these updates will provide more user experiences than predecessors.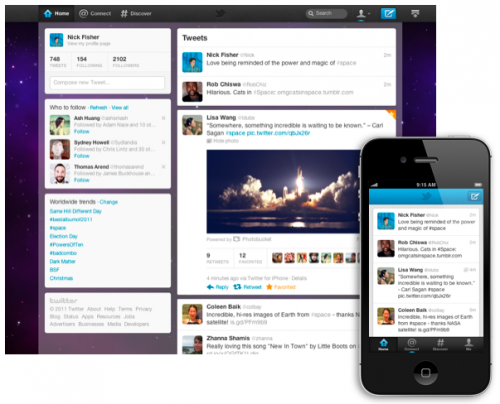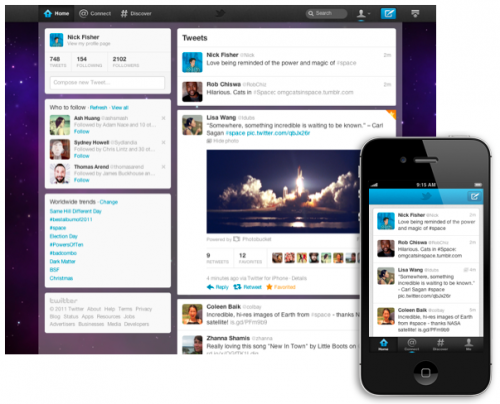 The 'Discover' tab in the updated Twitter app will let users to find interesting and real time contents. Besides these, user can also enjoy latest 'Activity' on Twitter. Activity has been created below the redesigned stories in 'Discover' with unique appearance.
According to Twitter blog, searching on the updated apps are quite simpler for both iPhone and Android devices. Anyone can easily find people on these updates app. Just type the first name or last name or username to whom you are searching for, and you will get a list of searched folks soon.
In addition to these, some recent improvements have also been entertained in the updated app such as 'Search Box' in 'Discover' and users can also see most recent queries. The social networking site has added push notifications for interactions in its updated apps, so that, users can immediately know about their tweets–which are being retweeted or favorited by others or even somebody new follows their account.
See the video (below) for accessing Twitter on iPhone and Android devices:
httpv://www.youtube.com/watch?v=0qqDy5BmYKE