There's no discrepancy in the thoughts that digital lifestyle is changing every day and now, users are more preferring Tablet device instead of bulky PC devices. The days went off when we were seeking to a bulky PC devices for larger data storage, but the induction of cloud services have swallowed the dependency on large internal hard disk. Now, users are more relying on cloud storage to access their content on Tablet devices across the world rather than their PCs. According to a recent report from Forrester, the burgeoning market are going to suppress personal computing devices and OS markets. Indeed, these burgeoning cloud services offer users to choose first service, and thereafter, folks decide which devices are most suitable for these services–which has threatened the personal content storage devices across the world. For understanding, if you more prefer to have wide range of apps, music and videos (offered by icloud), then you will definitely select Apple's iPad for experiencing such privileges. On the other hand, if you are more interested to read online books (offered by Amazon) on your devices, there is a better probability that you will purchase Amazon's Kindle Fire to fulfill you requisites.
The burgeoning cloud services have compelled folks to shift from personal computers to Tablets devices. Now, the internal memory of devices are no more center of attraction for folks due to advent of cloud services. This is the main reason why iPad has become conduit between consumers' digital devices such as Smartphone and the cloud storage contents.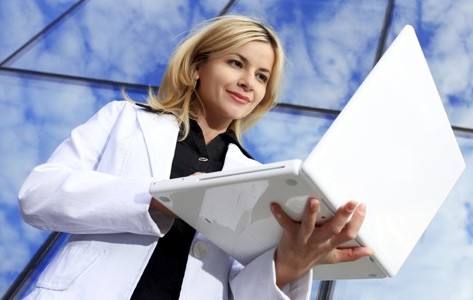 Principal analyst on Forrester's business technology futures team– Frank Gillette –wrote, "Over the next four years, tablets will gain new sensors, processing power, and better wireless capabilities for connecting with nearby devices. This will enable full voice control and dictation, increased gesture control, more situational context, better accessory integration, and software that anticipate a user's needs."
There are some other aspects on that basis we might bifurcate  PC devices and Tablets for cloud services.  Undoubtedly, the form factor and mobility of devices are two of them–give Tablet a clear edge over PCs. And these are the reasons why user are more relying cloud storage services on Tablet devices.
Clearly, I have described that the cloud services has become a determining factor for the selections of the devices, and that's why, Apple has hold its prominence in the market even after of tight competitions. Google is no way vulnerable in cloud services compare to Apple, but it is expected to suffer due its fragmented ecosystem. However, we might expect something from Windows 8–Microsoft has experimented to bring PC as well Tablet on the same ecosystem.
We can not ignore from the benefits of cloud services because it has fixed the issue of internal memory in devices. In addition to these, the services are quite impressive due to lower initial investment, easier to manage, more storage spaces and device independence. And one thing more, for the accessibility of cloud services, one needs not have a strong knowledge of technology.
Tablets are highly portable and can be brought anywhere and the benefits of cloud services are that these are device independent, which can be accessed on any device from anywhere. Anyway, Tablet and cloud services are continuously shrinking PC devices worldwide.