After eight months of Skype's $6.5 billion acquisition, Microsoft revealed releasing hearsay of integrated VOIP (voice-over-internet protocol) service with Windows Phone at CES this year. Later, in February this year, Microsoft released a beta version for Windows Phone at MWC, Barcelona, and also promised to release a full version in April 2012. However, beta version of Skype for Windows Phone allows users to interact via audio and videos calls over 3G, 4G and Wi-Fi networks. Microsoft has already released a full-fledged list of certified  devices for Skype and Windows Phone including  Lumia 710, Lumia 800, HTC Titan, Samsung Focus S, HTC Radar, and Samsung Focus Flash. Microsoft has identified these devices as an efficient in working with Skype environment. Anyway, Microsoft has kept its Promise and launched version 1.0 of Skype for Windows Phone last week, taking client out of beta version and privileging them a full version.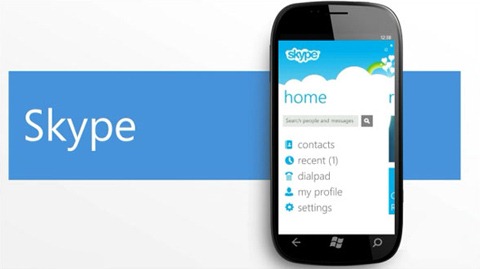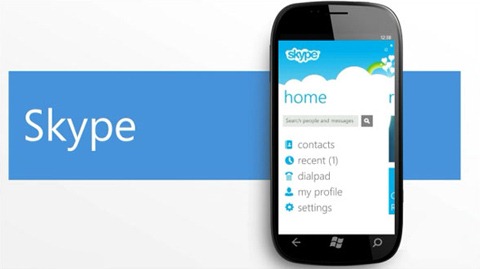 In the full version, users can find some minor improvements in context of searching and 'add new contacts' features. However, a Skype spokesperson told that the full version has occupied with a limitation–lacks in ability to receive calls due to ambiguity in the functionality of Windows Phone OS and Skype works. In addition to these, the full version is more efficient in land-lines calls than the beta version, launched by the company at MWC in February this year.
It's just the beginning of new inning of the company, we might expect much deeper integration of Skype in coming Windows Phone 8 OS. Watch the video how Skype beta version is working on Windows Phone devices:
httpv://www.youtube.com/watch?v=YhFMjO1we_0
With the release of Skype for Windows Phones, Microsoft has made it clear that company is betting big time on digital and voip communication in smartphone ecosystem. With the improved and enhanced network infrastructure in world's top mobile market like China and India, the future of such communication is quite promising.
Skype's availability on Windows Phone is undoubtedly would be a game changer for and it would be interesting to see how Apple and Google will turn the table in their own favor with their iOS and Android mobile OS.