Recently, Apple has launched a high resolution third generation "Retina Display" Tablet, along with, numbers of Tablet and Smartphone vendors are currently also more emphasizing to manufacture high resolution display devices. This is just the beginning of the screen display revolution, the United States Patent and Trademark Office has reportedly stated that Microsoft has patented two-sided smart device display system for Phones and Tablets. The diagram (below) demonstrates how front and back side screens will function in the device.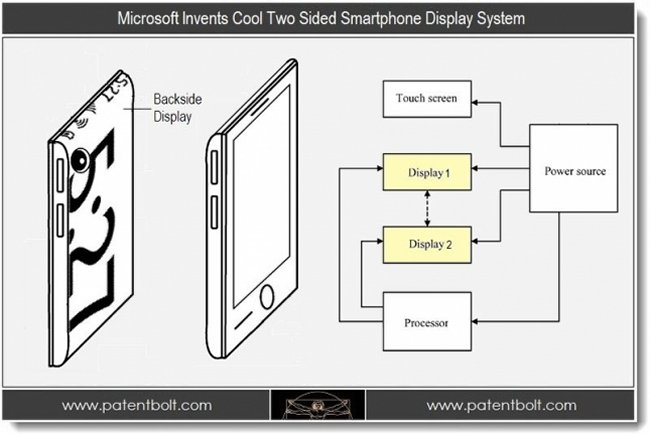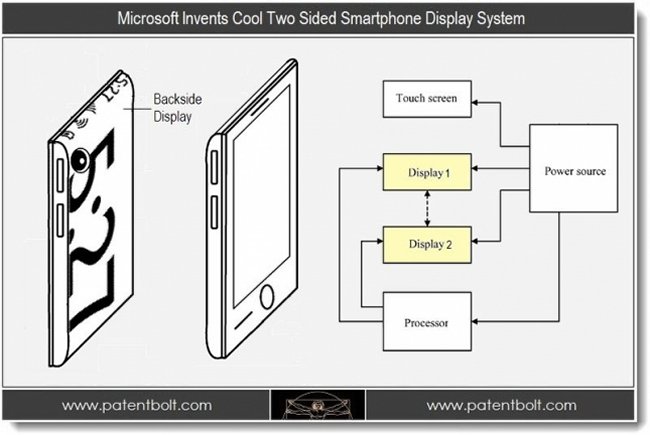 According to the report, the device will have an integrated second low-power display screen on the backside of the device. The screen will display clock off and other information on the backside of Smartphones and Tablets. The back side screen of the device will use low power processor, which is expected to design in order to reduce power overburden of primary screen display.
Likewise, Samsung has also patented a new technology which will wrap up the users' image around the devices on Friday last week. In other word, the south Korean giant is going to develop the Smartphone on Chameleon-based display technology.  The invention will use smart device skin or film layer–which will be integrated into the device.
Anyway, the current attempt of the both the companies could bring a revolutionary change in the screen display technology in upcoming years. Are you really waiting to play with two-sided screen display Tablet and Smartphone?