Definitely, you would like to hold Apple's upcoming iPhone 5 or Samsung Galaxy III or some other latest mobile devices on your hand. Indeed, users are always been inquisitional to own latest and sophisticated mobile handset devices. "Google" has recently teamed up with "Compete" to study the behavior of folks for wireless device purchase. Google with collaboration of Compete tracked consumers online searching patterns, and analysed all driving forces which motivate consumers to purchase the specific devices.
According to Google, 72% of mobile researchers purchased their phone through in-stores, which were almost 1.5 times more than non-mobile researchers (55%).  Consumers used 'Video review' and 'phone features' before purchase their cellphone. The search giant also stated that 39% of shoppers used videos during researching, astoundingly, 77%  users among them, watched the videos more than 10 minutes. Likewise, 63% of wireless shoppers used different searching portals before the purchase of cellphone.
The study revealed that 64% consumers demonstrated its inclination towards the specific smartphone after viewing the product videos, while, 36% consumers accepted that they had heard the Smartphone first time when they watched  the videos 0f specific device.
The study elaborated, before purchase of any cellphone, folks considered first about the actual phone, then about the cost of data plans and networks reliability.  Devices' upgrade and  latest gadget were two driving forces which lured folks most. The study said that 48% users were passionate to buy the devices due to the availability of its upgrades, while 31% were more likely to own for getting latest gadget on their hand.
Online research played a crucial role in decision-making of phone purchase. As per stats of Google's study, 45% of cell phone sales occurred through in-stores. The search giant also found out that 60% users took two and more weeks before the purchase of cellphones. More than the half of shoppers (57%) visited over five sites for research–most searched for two or more devices–prior to the purchase of cellphone.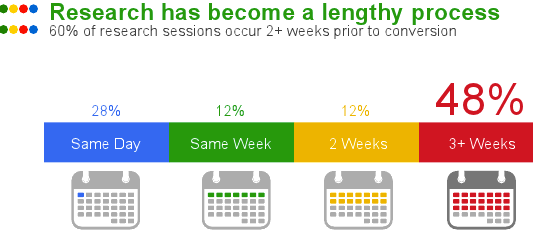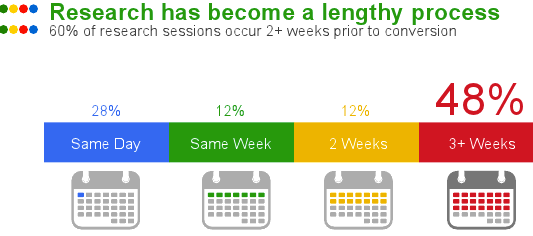 In term of advertising, TV ads were dominated over online ads, email advertisement and search engine listings for decision-making of cellphone purchase.
Anyway, the study is quite helpful for cellphone manufacturers as well as marketers to catch the attentions of folks worldwide. Despite of strong penetration of Smartphone and internet, consumers are still more inspired through the TV ads to take decision for device purchasing.
Via: Techcrunch