Apple's new iPad incredibly recorded over 3 million shipments within three days of its launched. The new iPad has been occupied with numbers of issues such as overheating of the device, third party docking, 4G compatibility, battery wake up and more. Despite of all these issues, a recent report has reportedly stated that 82% of new iPad users were "very satisfied" with their device, while 16% owners were somewhat satisfied. In this way, 98% owners of new iPad were satisfied by anyhow. Recently, a market survey firm Chitika Insights iPad Tracker has released an adoption rate of new iPad in real time across the world. According to the firm,  the new iPad surpassed 5% adoption rate in just after four days of its launch in March of this year.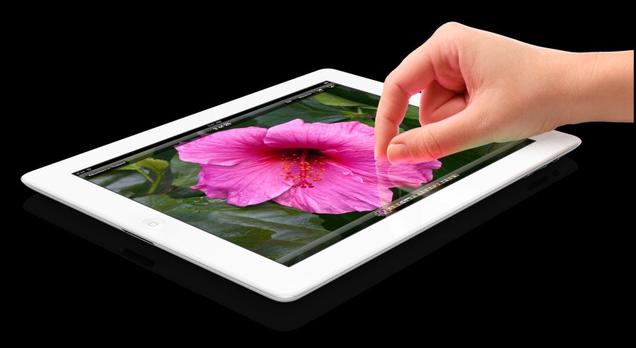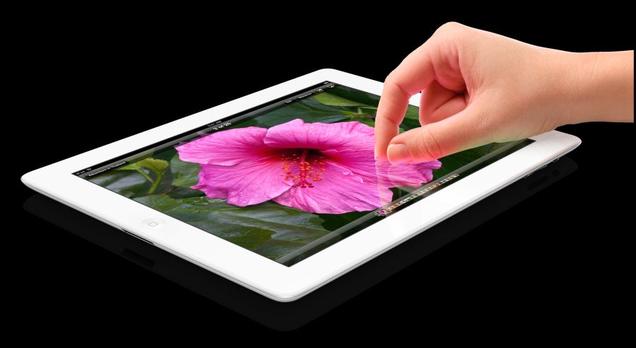 The adoption rate of the new iPad is augmenting with dizzying pace day-over-day. Indeed, the advent of new iPad has sustained the growth of the company's revenue since its release in March this year. The firm has revealed adoption rate-based on US impression. The graph (below) is demonstrating the how the US iPad traffic share varies according to hours spend.
The firm has also depicted that the new iPad accounted 10% share of the overall iPad traffic in the US until April 8th this year—including the users activities on the April 8th morning which was all-time high–while, iPad 1 and iPad 2 managed to generate 89.756% traffic.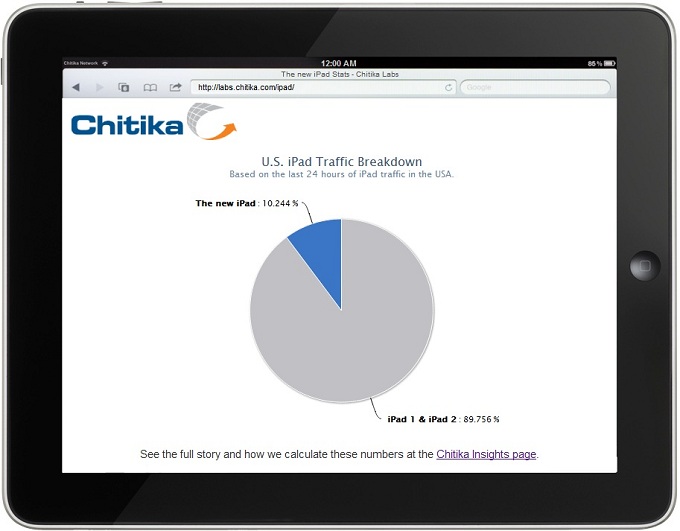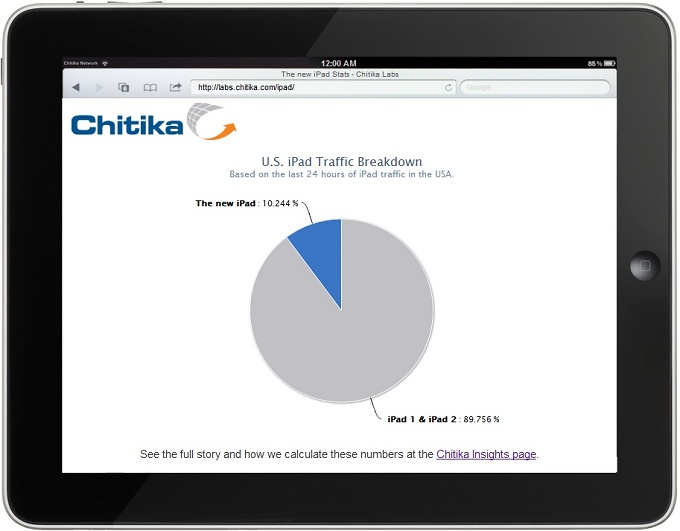 Undoubtedly, we can't ignore the new iPad feat till date, and I think, it will continue to clinch Tablet market share. In spite of this, Apple is currently threatened by Amazon's kindle Fire and Barns & Noble's Nook, that's why, the company has decided to launch "Mini iPad" in October of this time.